Shhht, please hold yourself ready! The two Madrid based graphic designers Fabio Florez and Jose Houdini are going to unveil their new monospace-typeface 'Mughal' upcoming Friday, the 13th of September – and we have the honor to present it to you beforehand. The interesting blend between blackletter and oriental influences impresses with its unique look, elegant, but sharp curves and cultural background. Inspired by the history of the middle east, the duo aimed to translate the cultural identity into visual forms. "So many elements in contemporary typefaces are influenced by oriental culture and many designers don't even know about it", Fabio and Jose explain. The typeface itself is named after a South Asian empire which lasted for about two centuries from 1526 to 1857. "Their daggers, also known as Khanjars, had a very own curved shape, exactly as our characters, so we thought it was fun imagining the alphabet as a Moghul army (lol)." Mughal will be available for purchase starting next Friday, combined with the launch of a new shirt campaign featuring the typeface on Everpress. 
While Fabio is currently based at an agency, Jose works as a freelance designer. Besides being good friends since highschool, the two designers started studying at the same university. Sharing the same interest in contemporary typography and the same understanding of design in general, Fabio and Jose were "kind of forced" to work together on projects. "We evolved and supported each other when the rest would not understand very well what we were doing. No one else had our vision", Jose says. While him being more the emotional, conceptual part of the duo, Fabio brings in the experience and technical knowledge of type design. 
Mughal can be seen as a well-made mixture of these two different approaches. After actually creating a few characters of the font for another project for which they were not used in the end, Jose kept creating the other characters out of fun. "The type is basically made out of a few elements which you can combine, but it also has its own rules. So it was like a game", Jose tells us of this collaboration. When he got stuck at one point, he asked Fabio for advice – and so the typeface soon turned from a game into an on-going collaboration. "He made some changes and transformed the shapes into a proper font: kerning, spacing and everything else. When I asked him to collaborate, I knew Fabio would get the bigger picture and we'd sail in the same direction. I knew he would give me the push I needed. He had already done other typefaces before, but I had only done a few characters for specific things. Since the beginning and as in every job, we've communicated very well and aimed for the same goal."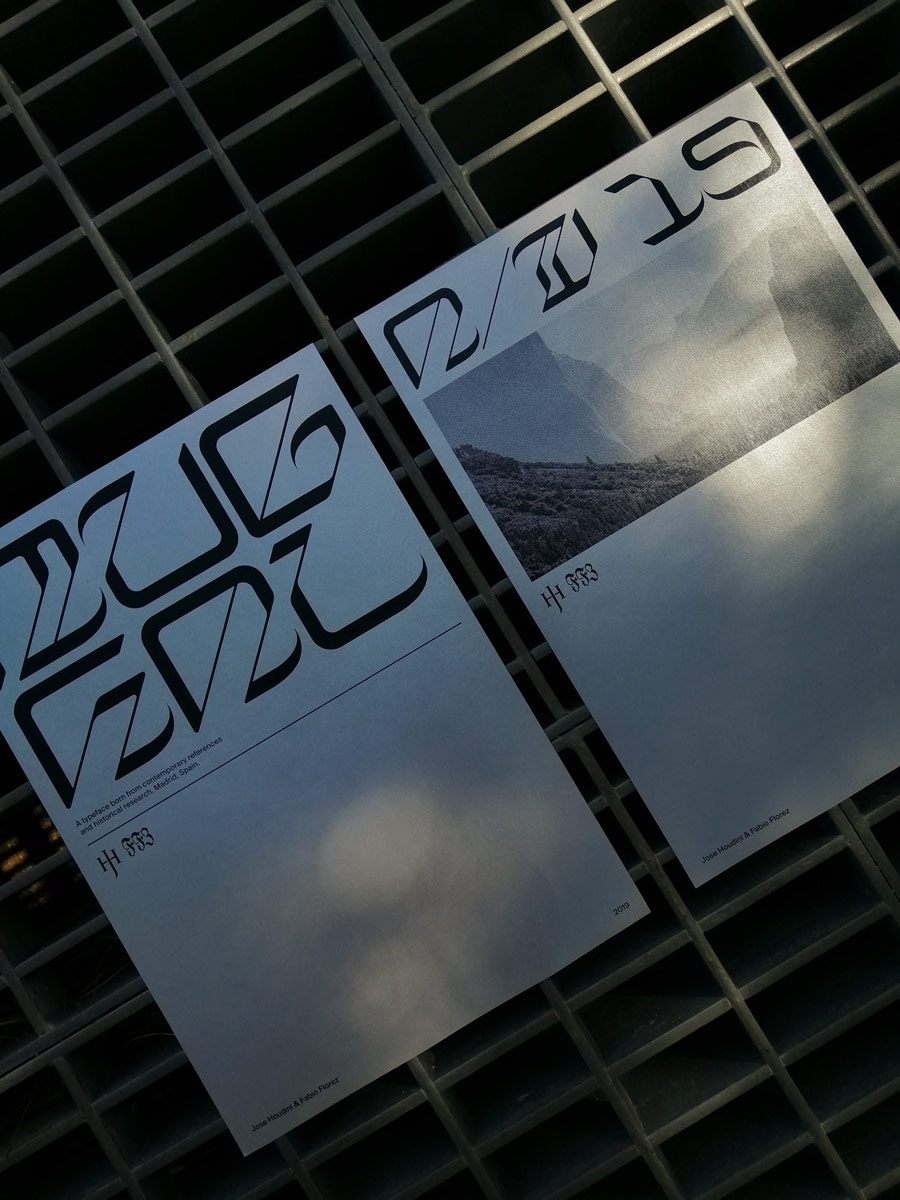 For both of them, collaborations are a way of asking someone like-minded for help: "You might find yourself asking questions that you probably wouldn't by doing something just on your own." As their portfolio shows a broad variety of beautiful print and web projects, for example the website for 'Le petit archive' (Jose) or the webzine for 'Zarzuela: Gatos & Concrete' (Fabio and Jose), the two designers would like to experiment in the field of product design in the future. "It's not the same to see your stuff in the www, than to actually be able to feel and use it." While drawing a lot of their inspiration from their musical background – Fabio playing a few different instruments and Jose working as a DJ since nine years – they also see their friends and the people surrounding them as a main source of creative input. To answer the question which collaborative projects have inspired them recently, they name the 1220 Magazine by Steffen Hotel x Tim Lindacher, the Repetition Series by Deutsche & Japaner x Schoenstaub, and Naranjo-Etxeberria x Cali Thornhill.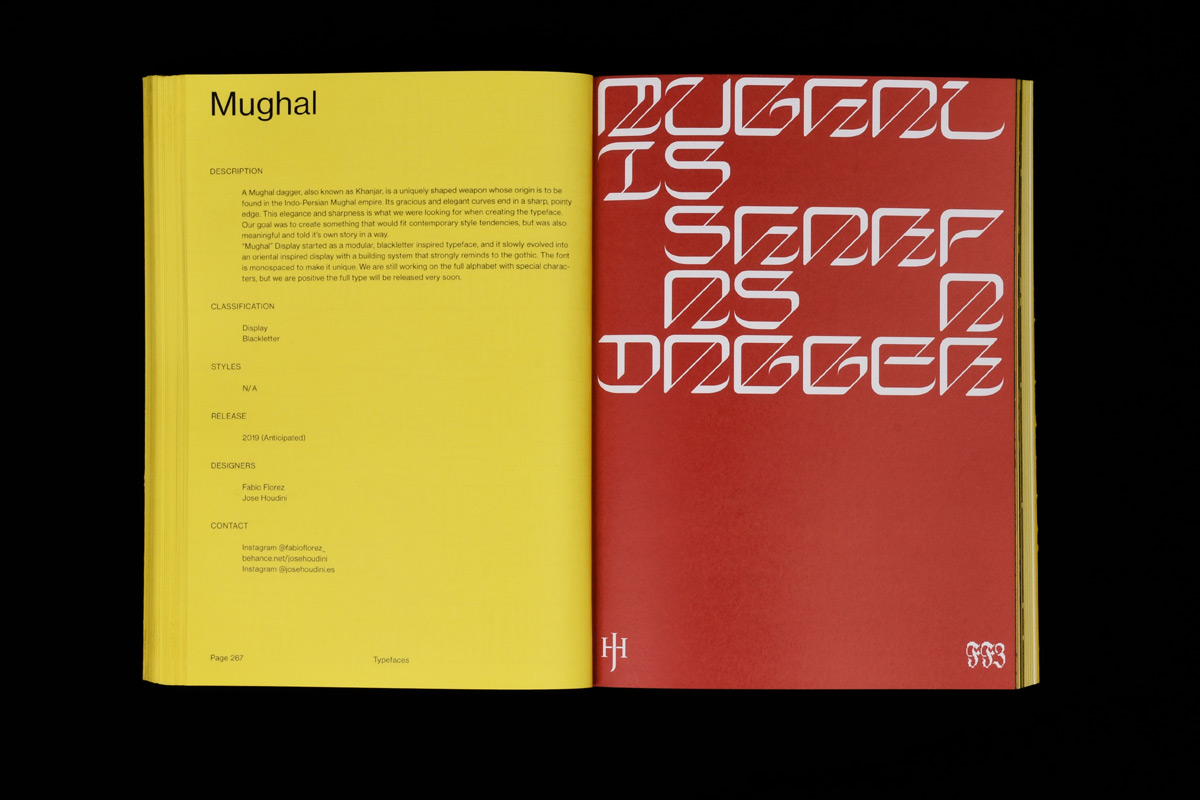 We are just as excited as them about the upcoming release of their typeface on Friday, the 13th of September! If you haven't seen their teasers on instagram yet or found their feature in the book New Aesthetic from our recent article, we highly recommend to check it out. You won't be disappointed.