As with many terms in art, minimalism is subject to various interpretations that are often strongly influenced by personal experiences and associations. In their recently-published revisionist history of minimalism's transformative rise musicologists Kerry O'Brien and William Robin trace minimalism in music back to psychedelic counterculture. The book weaves together the story of Steve Reich, Arvo Pärt and others who developed their very own concepts of minimalism in music. It ends with a chapter on futures, including an interview with drone band Sunn O))) or an essay by Philip Sherburne on ambient jazz. After all, minimalism remains hard to grasp and define, and has been the matter of constant reinterpreting. With a razor-sharp interplay of geometric and organic shapes, Minimal Collective's immersive online platform is the gate to the Collective's very own and forward-looking approach to the term.
The platform, operating at the intersection of music, art and technology was established by Brent van den Elshout and Nicola Budano in 2016. Their underlying vision was to build a community around music with a holistic approach, fusing it with strong visual and interdisciplinary elements. "I was always intrigued by more than just the music, the visual part was as important. The cultural part was as important. At that point connecting through online media was increasing rapidly, – so we just started out with curating and reviewing music, minimalistic arts, and event experiences on our Minimal platform. It was super intuitive, and it still is today," Brent describes the beginnings of the platform. "As our network was full of music enthusiasts who all just started working in different creative fields, practices, the 'collective' idea naturally slided in. We felt like this small community-within-a-community who found each other, being inspired by everything in electronic music's orbit just like in my years as a kid," he adds.
At the end of 2019, with technology developing rapidly, the team experimented with new forms of audiovisual and multidisciplinary work on the platform. "Why not build a space where everything comes together? Like a digital breeding ground. With music as a starting point, but not as the centerpoint. A place to go in-depth within every discipline and show the cross-over and reinforcements between them. A breeding ground which at one point should also come to life physically through event concepts," Brent explains.
In 2020, Brent approached graphic designer Tim Tijink on Instagram, fascinated by his visual work. This was also the moment that Chris Scholz (Strategic Creative, Curator) and Laura Krabbe (Managing Editor) joined the team. "From this point on our core really began to take shape and our plans took off. We jumped on a phone call that same day to talk about the ideas and things started from there. Minimal Collective already existed back then but under a completely different visual identity and output. Back then there were some thoughts on how to proceed with it and transform it into something new and more professional, which made the new identity one of the key pillars. Step by step we built the philosophy of the rotating wheel, the grid, the logo, the typography into the system we're working with today," Tim remembers.
Brent and Tim share a long-term fascination for fusing audiovisual elements. During primary school, Brent used to make his own electronic music compilations using Audacity software and burning these on CDs accompanied by his own custom artwork with the help of his uncle. As a teenager, Tim started playing around with design software to create fake album covers and posters or backgrounds for his desktop. "I never really realized it could become my main job until much later. At the time I didn't even realize graphic design was a profession to such an extent," Tim explains.
For both, their first experiences in The Netherland's electronic music scene were formative, uncovering new possibilities of artistic expression and personal freedom, exploring new subcultures evolving around genres and cities. "Artwork, posters, but also the aesthetics of club interiors, lighting, installations, expos, the steaming club rooms and the shadows of people in the crowd. Those were things that you couldn't find on the internet. It still feels like this complete new universe I had never seen before. You simply didn't have these worlds where I grew up, which were eye-opening on so many levels. Since then, it's always been the biggest source of inspiration to everything I do and it became this immense drive to be a part of it, something that stayed with me until today," Tim tells us.

Over the past years, Tim has been designing artworks for OOST, a small club in Groningen and managed to build a network of clients to have just enough income to be able to keep going. "While being patient and starting to profile myself with personal work, I have built a portfolio which slowly but steadily brought me to where I am today. I guess it's only destiny that we ended up together working on all this," he explains. 
Today, Tim is the lead designer and art director of Minimal Collective while Brent works as creative director and editor-in-chief. They are part of a team of more than 30 creatives including music professionals, cinematographers, designers, writers and photographers. "Although these people sometimes come from totally different backgrounds or age groups, there is always a certain shared interest, philosophy, or aesthetic preference enabling a collaborative output benefiting from bringing together these different perspectives", Brent explains. "We're just a bunch of fascinated people trying to make experimental topics interesting for everyone," he adds. "In the overall curation of the collective we keep in mind to have every discipline represented on the same level while keeping diversity, innovation, and relevance in mind. It isn't an easy game to play but makes it exciting and challenges you to think out of the box as you set up the next project."
This becomes apparent also in their Future Patterns project for which they teamed up with Berlin label and event series Patterns of Perception and featuring artists such as Konduku, DBR, Mary Lake or Spekki Webu. Its audiovisual identity is seemingly familiar and organic yet at the same time unknown and futuristic.
"Musically, it was a one on one fit with our curation. The amount of effort they put in the description for the music, the way texts are emotionally described. We saw they were looking for the deeper question behind the music we create and dance too. Somehow, the connection was so clear that we just knew we already had similar visuals in mind for their project," Brent remembers.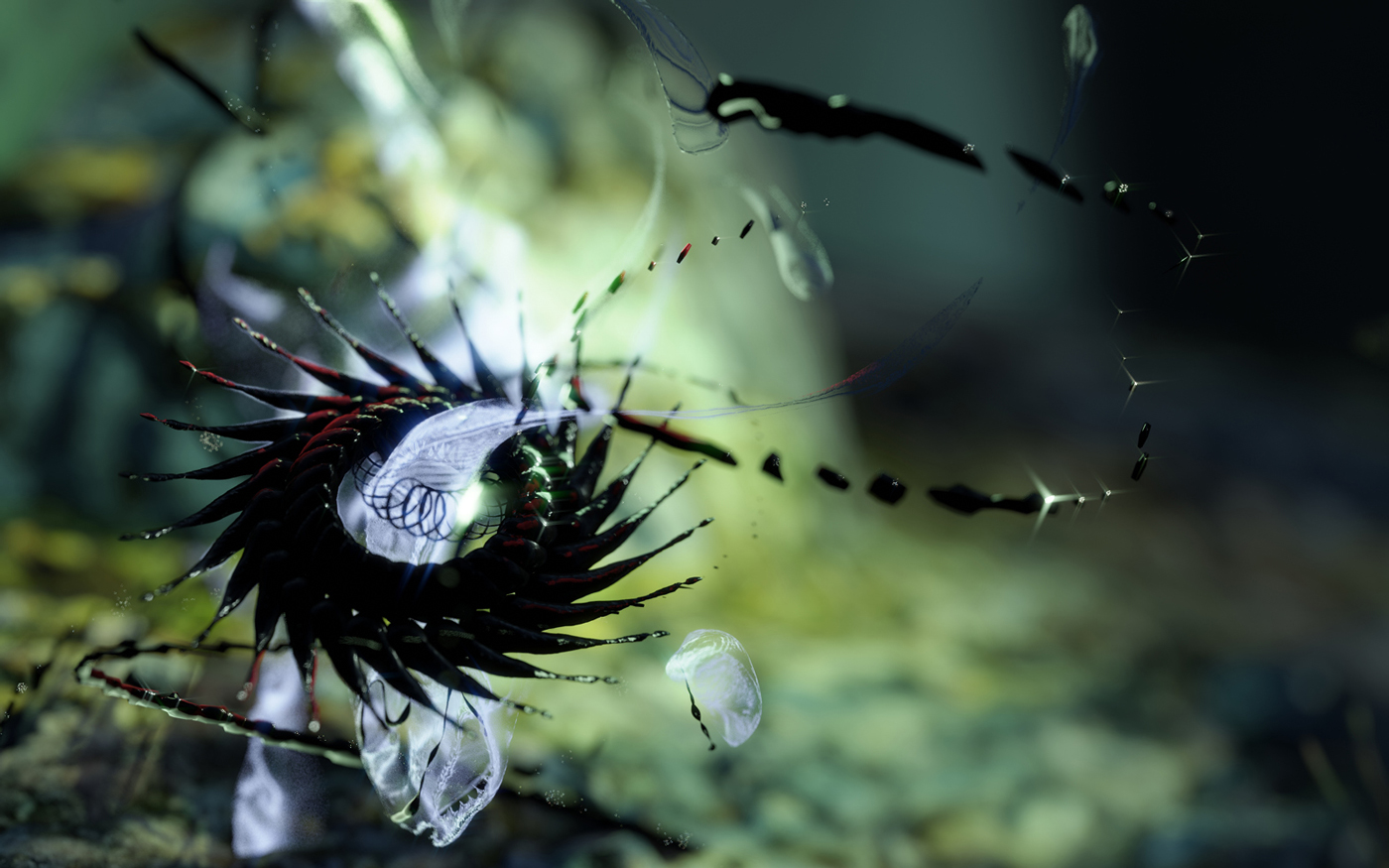 The artwork by Deborah Mora depicts new worlds, but also taps into a reality that is already present – resembling the experimental visions that the musical concept of Future Patterns seeks to provoke. "We created a motif where the natural environment and futuristic influences merge into a new world." Brent describes the artwork.
Currently, Minimal Collective is busy preparing their biggest project so far – a multidisciplinary day-and-night event at Amsterdam's De School in October. The daytime programme contains panels discussing the future of Artificial Intelligence in the art and cultural sector, next to listening sessions in collaboration with Kantarion Sound. While the day is more introspective, the night covers both club and non-club settings spread across multiple rooms.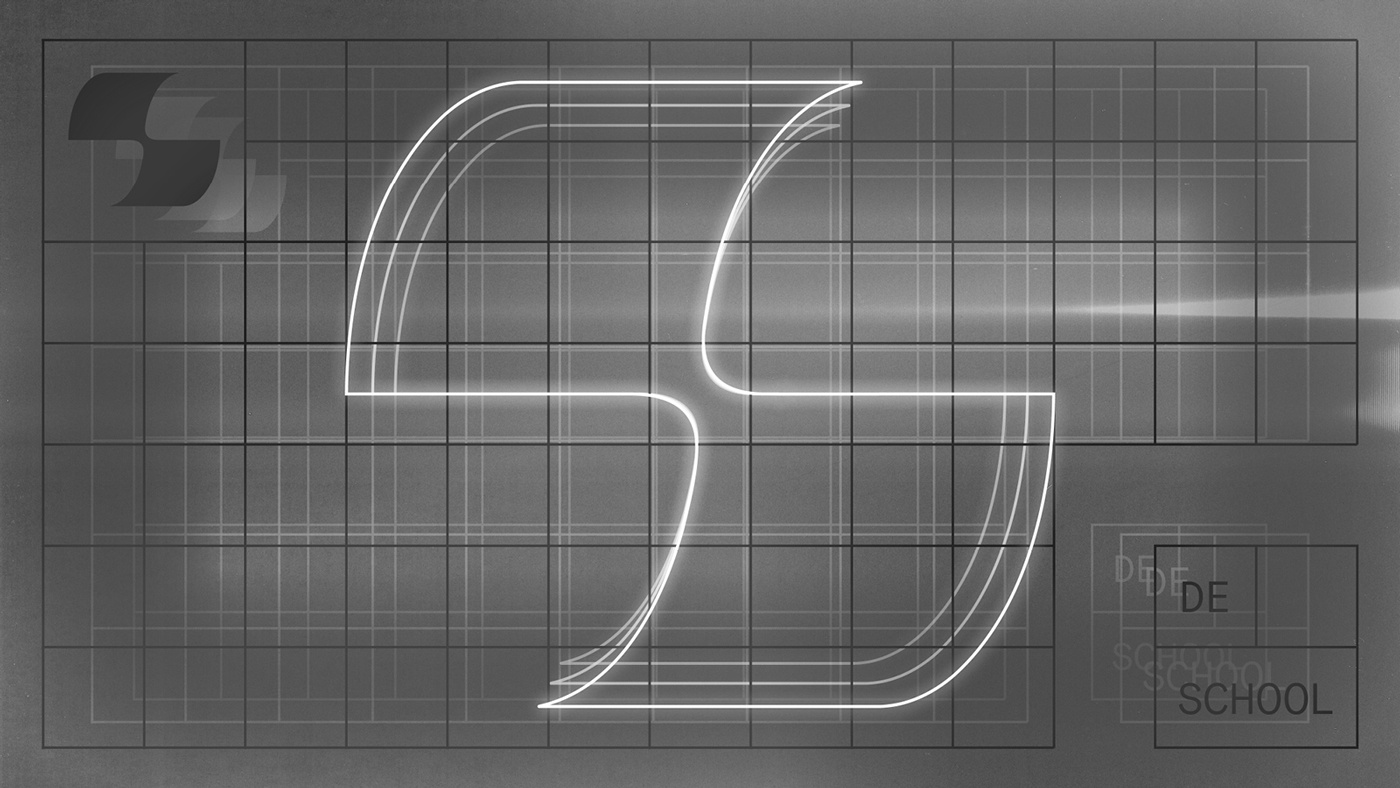 Throughout day and night, digital, spatial, and light art will be spread across the venue as crossovers take place with multidisciplinary artist Boris Acket who is hosting his TIJDSDUUR exhibition in the venue that month. "The curation of the event is led by the theme of 'Post-Hypnotism', in which Minimal Collective invites visitors along on their research wherein electronic music and art are explored to (re)connect with ourselves and each other – as rituals do," Brent tells us about the program. 
Given the organic structure of Minimal Collective, the team behind the collective has been working together on quite a lot of projects on the side. Currently, they are finalizing the concept for a new creative studio, called OZON Studio. The studio aims to be a place to take on third-party projects together with freelancers from their creative network, as Tim explains. "The final piece that was missing from the puzzle was a solid structure to navigate our side work as creative freelancers within this often turbulent creative field. OZON aims to provide a healthy ecosystem for this, getting our way of working and output to an even higher level."