Exploring René Descartes's philosophical theory of dualism between mind and body, the audiovisual project "Espiazione" by sound artist POL100 and visual artist Cecco Meraviglia takes you on a journey of purification and renewal. Believing that the mind and body were fundamentally different, Descartes based his theory on "Inferno" from the 14th-century epic poem "Divine Comedy" by Italian writer Dante Alighieri. On his journey toward God, Dante passes through hell, representing the recognition and rejection of sin. Although feeling himself in a state of extreme doubt and confusion, Dante never questions his own existence. With that, Descartes introduced a notion of mind-body dualism that challenged the philosophical views of his time. "We chose the dualism between mind and body as a theme because it resonates with the visual and audio abstractionism of the tracks," Cecco tells Collide24.
Mastered by Jacopo Massarenti and released via Club Late Music, "Espiazione" features five  tracks by POL100 and their music videos by Cecco. Just as in Dante's "Divine Comedy," each video and track is a part of the path to purification, taking its audience through different stages from death to rebirth by evoking mixed sensations of both chaos and order, fear and hopefulness, sadness and joy. Tombstones, skulls, angels, and crucifixes, are reoccurring motifs throughout the music videos. 
In the same way that POL100's music mixes different genres, each with its own emotional associations, Cecco's music videos play with transformative visual effects, such as glitches and morphing. The graphic designer and digital artist from Treviso, Italy, enjoys experimenting with new software and generative tools and has worked for exciting clients, such as Coeval Magazine, Vogue, Universal Studios, and Warner Music.
"We hope that our work will reach as many artists as possible and inspire new collaborations," POL100 explains. The experimental sound artist and music producer from Ferrara in Italy has released on labels such as Katharsis, Champ Libre, Bound Centre, and Du Coeur Records before. His music is a melting pot of different genres, fusing organic sounds, deconstructed club music, with ambient, and abstract sounds.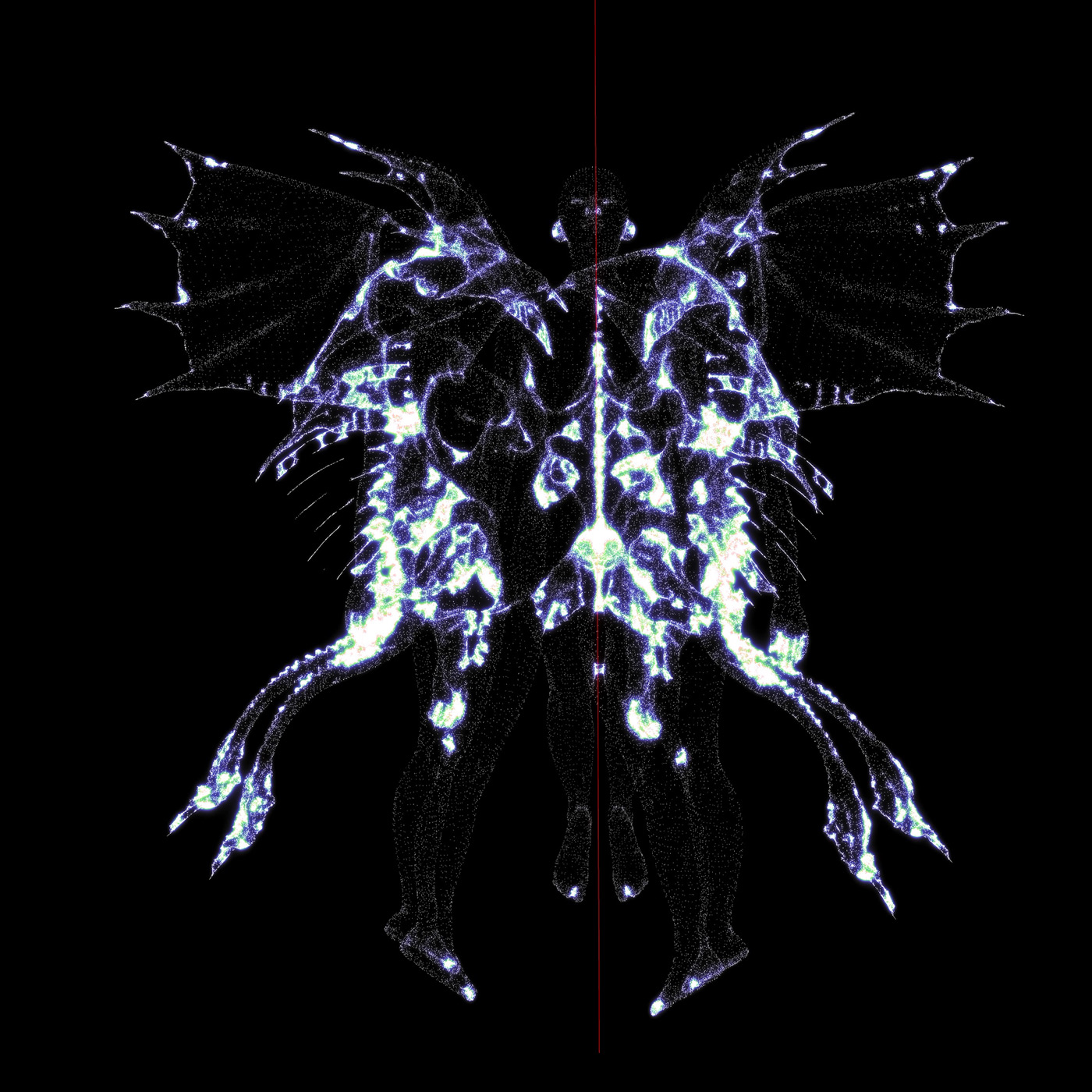 With "Espiazione," the collaborative and open-source music label Club Late Music has introduced a new format to their repertoire called "Resonance." For this series, two or more members of the Global URL Nation—a global network of musicians, designers, and creatives—collaborate on a multi-track project, such as an EP or an audiovisual piece. "We believe this format allows the artists to delve deeper into collaborative processes or aesthetic experimentations, compared to collaborations on a single track," they tell us. Next to some exciting releases in the pipeline and three upcoming events in Paris with Hyperlink and Genome 6.66Mbp, Club Late Music is currently working on an update of their Whitepaper, a digital publication documenting the evolution of the platform and the Global URL Nation.
Since its foundation, the label has always found new and innovative ways to foster collaboration within the music and design scene. "It is our way to develop resilience against a crushing individualist system and create a network built on mutual support and care," they explain.
Crossing the fine line between life, death, and rebirth, "Espiazione" needs to be experienced with all senses and leads us on an emotional journey celebrating the impermanent cycles of life.