Human Pitch is a New York-based label dedicated to new frontiers in electronic and unclassifiable music. Founded by Tristan Arp and Brandon Sánchez, better known as Simisea, their records reflect their adventurous spirit and curiosity shared by their international creators. The label shares unclassifiable music from around the world that sounds like a living, breathing creature and builds a world for people to go into. "We always gravitate towards working with artists who we feel are pushing genre boundaries. We want listeners to come across our releases and think: Wow, what is this?", Simisea tells us. Citing "transporting" and "enveloping" as the keywords that best describe their releases, the label has featured a broad range of artists in the past, including Eams, Lee Evans, MinaeMinae, Landon Speers, and DADRAS, alongside their own music. "If the music we release can, for one second, suspend your reality and bring you into a new one, then I feel we've done our job."
The duo met in 2013 while, at the time, Tristan was running a show series for electronic music, called Connect. Born and raised in Miami, Florida, to Puerto-Rican and Cuban parents, Simisea has been based in New York City for the past ten years, where he studied in music school at NYU's Tisch. "I remember seeing one of the flyers for a Connect party lying around in one of the halls. It was a trippy-looking flyer so I was instantly intrigued and thought: hmm what is this," Simisea remembers. "I somehow made the connection back to Tristan and I found out he was a recent grad from the same music program I was currently enrolled at. I sent him a message online asking if he needed help with the parties since I was looking to get involved in something music-related outside of school. We met up and instantly hit it off. It was the start of a very special music companionship." 
Two years later, in 2015, Tristan and Simisea decided to start anew with Human Pitch. "It felt right to start something from scratch together at the time. Our musical passions for experimental electronic and club music have always aligned so perfectly." Today, Simisea works as a DJ and music producer, working at a couple of other record labels and managing artists by day, and throwing parties with his friends K Wata, Enayet, and rrao at night. "I only just started making music more seriously in 2020. I released my first track 'Cotorra' on the other label I co-run, SLINK. Tristan has had a huge impact on my music-making, introducing me to artists, like Jan Jelinek, who've been formative to my musical taste and production. He's extremely talented and knows music production and theory inside out," Simisea concludes. "It's been a privilege to have him as a friend and guide throughout these early music-making days where I'm still fumbling my way through music production like a toddler learning how to walk."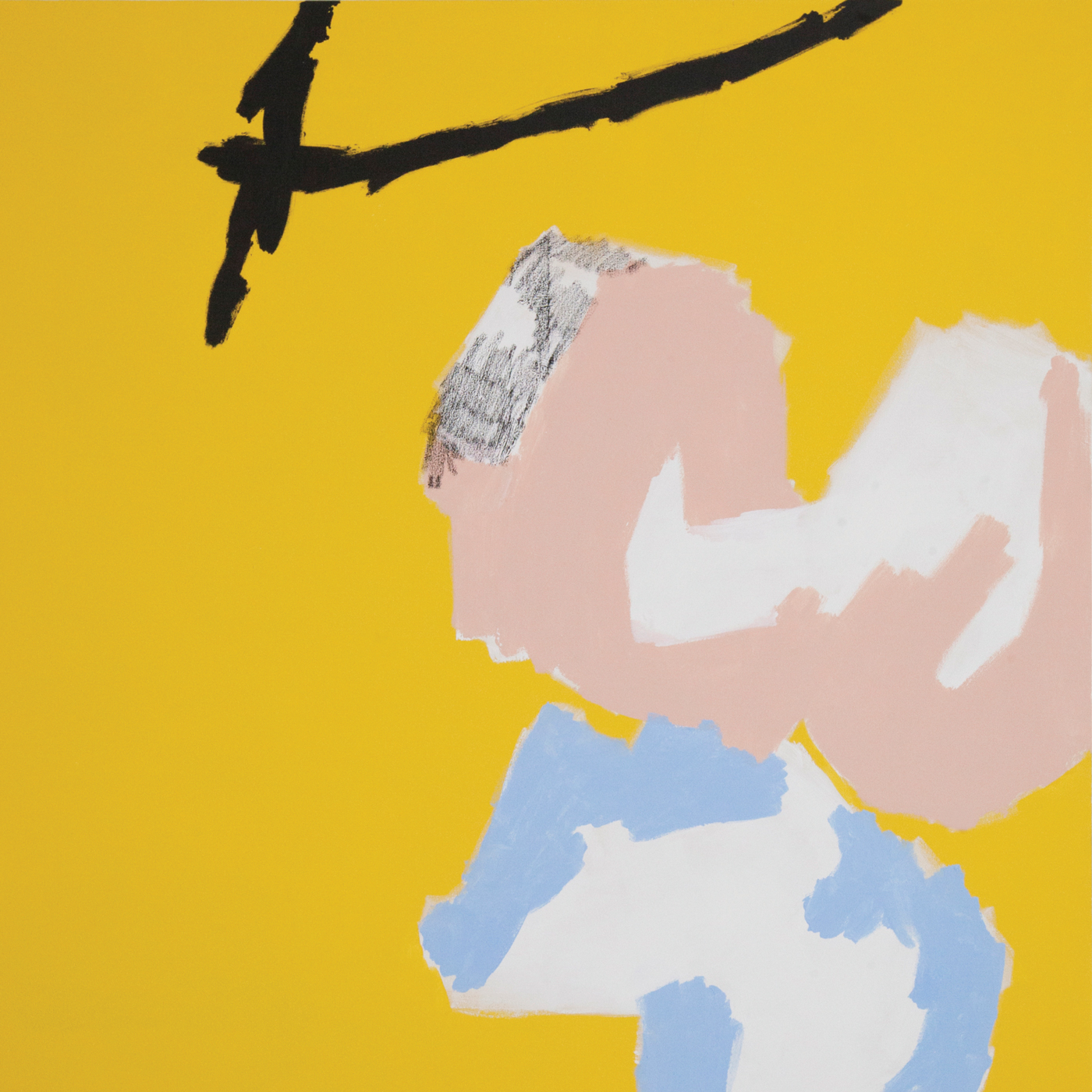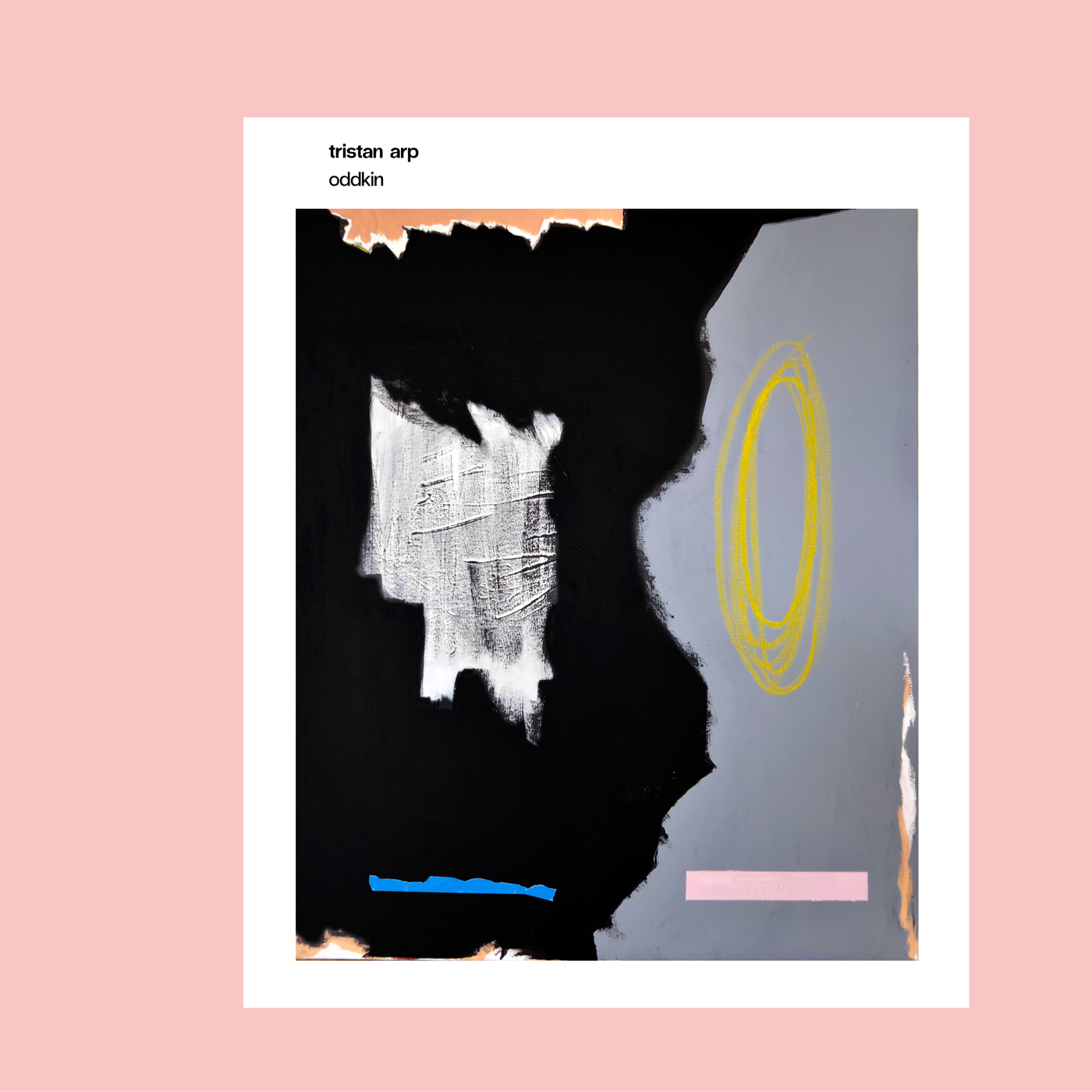 Born and raised in a suburb of Detroit, Michigan, Tristan has been based in Mexico City for the last couple of years, where he has been working on new records, sounds, and paintings. He has spent years living in New York before, which is the place where he and Simisea started Human Pitch and became close friends. "Of course I and Simisea collaborate on concepts for the label but I think the most special element of collaboration for us is when an artist opens up their world and invites us into the concepting of a record with them", he tells us. 
Tristan's recent work 'Oddkin' has been released on Human Pitch, engaging with the imagined realities of non-human forms, from plants and insects to androids. "With 'Oddkin' I wanted to imagine non-human states of being and how those might sound. I was thinking about how I could work on approaching the world with a less human-centric point of view and I thought I would try to extend that practice into music-making." Oscillating between peaceful and apocalyptic, ambient and polyrhythmic, Tristan approached each track as a different living creature or sentient form, leaning heavily into animated sound design and asymmetrical rhythms for world-building. The EP's cover art features an original painting made by Tristan while finishing the record in his home in Mexico City in quarantine during 2020. 
Next to co-running Human Pitch, Tristan is a member of the trio Asa Tone, alongside Melati Malay and Kaazi. In January 2018, the three artists traveled to Indonesia to set up a temporary studio in the jungle and recorded a series of improvisational pieces. "Melati goes home to Indonesia every year to see family and she invited Kaazi and me to join her to start our new project together in a special environment," Tristan tells us. "We arrived with a sound palette and some concepts in place and set up a simple studio in an AirBnB with a laptop, EWI (MIDI Flute), and MIDI guitar. My favorite part about the space was open-air––a roof, but only 3 walls made for a really open environment. I'm sure that seeing so much green, getting so much sunlight, and welcoming little geckos into the space had an effect on what we made." 
The music on the resulting LP 'Temporary Music' incorporates both digital and analog processing and largely draws upon the group's collective voice, their small selection of instrumentation, and their immediate environment. Working around the limitations of the project, the outcome is an idiosyncratic voyage of equatorial excursions in voice, mallets, and synthesis, both transportative and fluid, yet firmly grounded in the earth. "I really believe in working with constraints and I think for all of us it wasn't about working around limitations but rather working with them. Deciding on what sounds we were going to use in advance allowed us to improvise very freely for a week in Indonesia and do the editing back in New York," Tristan explains. "With this record, I learned a lot about the benefits of concepting a world before trying to build one, and also about giving the generative phase of the creative process its own space."
Two years later, the trio performed with Gamelan Sudimara in Bala, meshing not only different sounds but also building a bridge between different cultures. "That project was definitely an exchange. We prepared a concert for Potato Head where we would fade in and out with each other. Sudimara opened, then we played together, then Asa Tone played with an amazing dance performance by our friend Siko Setyanto, then Sudimara played again", Tristan remembers. "We only had a few days to prepare what we were going to perform but we made really beautiful new friendships at the Sudimara house practicing together and learned a lot about each other's systems and senses of rhythm."
Working closely with different artists, co-running their labels, and drawing upon diverse and exciting references, collaboration truly is at the core of Tristan and Simisea's both mutual and individual work. While Simisea currently works on his debut EP under the name Simisea, Tristan focuses on the release of his debut LP of non-dancefloor music with one of his favorite labels this fall. "Last year I Iearned how to play the cello and this record incorporates it alongside generative modular environments," he explains. "I'm also really excited to be preparing for my first painting and sound installation shows here in Mexico City." Next to that, the duo is in the early stages of planning their next release on Human Pitch from a new artist—"embodying everything the label is at the moment". We're excited to find out what they've been up to!