As she got bored by the constructive classical music she had to play on the piano since she was five years old, Toronto based performer and producer Jessica Cho, better known as Korea Town Acid, learned improvising by herself and soon started making her own new age music using the piano. "I appreciate the moment-to-moment aspect of improvising. You get to discover yourself", she says. Her passion for improvisation and sonic experimentation lasting until today, Korea Town Acid now plays hardware live improvisational experimental dance music and DJ eclectic electronic music and has had sets in Seoul, Montreal, New York, Athens, Berlin and Helsinki over the last ten years. Besides her performances, she has released a variety of tracks on labels such as Arachnidiscs, Archi-textures, Toy Tonics from Berlin, Sercret Jam from Bulgaria, and her solo EP on Toronto's Mikita Skyy. By combining elements from gritty techno, funk and jazz, her unique sound explores the limits of electronic music and can be seen as the avant-garde of electronic music. Her "sentimental, nostalgic and hypnotic, yet futuristic" atmosphere creates an expressive electronic sound world, like wandering through the forest or getting lost in some sort of virtual reality. 
"Toronto is having a huge wave of acid and techno and trance. I been playing more acid and techno and electro lately but still manage to keep it funky and hypnotic", she tells us, "Never say never but trance isn't really my thing to be honest. Every city wants a banger. I try to keep it 'emotional' bangers instead of soulless bangers", Korea Town Acid tells us about her hometown Toronto in Canada. Being born in Seoul, South Korea, she still draws a lot of inspiration from her birthplace. Between synth rays and massive bass line clouds, her debut EP, Mahogani Forest, which was inspired by the Korean fantasy film "Along With The Gods: The Two Worlds", creates a whole new landscape full of mountains, valleys, rivers and trees.
As a kid, she listened to a lot of K-pop, before discovering the world of R&B and Rap music on the Canadian TV channel "Much Music". Sooner or later, she stumbled upon the dance music project "Fantastic Plastic Machine" by DJ Tomoyuki Tanaka from Shibuya, Japan, finally raising her passion for electronic music. Jumping between those different styles and genres, Korea Town Acid let all those different kind of influences flow into her own music. "When I heard 'Homework' and 'Discovery' from Daft Punk it was sensational. Until I heard Autecher, Mark Fell and Jan Jelink. Recently I have been digging more acid/electro/techno", she tells us, "However, my heart is deeply rooted in experimental and abstract unconventional glitchy IDM and house music. I definitely like the analogue polyphonic warm sound with depth, manipulating sounds to create mood and texture. "
In October 2019, Korea Town Acid performed a live-set together with DJ and producer Raf Reza at the Red Bull Music Festival in Toronto. "This was first time collaborating with dear friend Raf on stage doing an Original Live PA. However, we DJ together often and spent time together jamming at RBMA Bass Camp 2019 in Calgary making jazz on drums and Rhodes. I am very blessed to have a talented bud like Raf", she tells us about her experience at the RBMF. The duo performed at an event called "Encounters", which is meant to be a showcase of Toronto's vibrant and diverse scene, including other artists like Bambii or Ciel. By bridging the gap between the DIY communities and international artists, the event wants to celebrate the strong and resilient underground electronic music scene and also raise awareness for the numerous challenges the DJs, promoters and music fans are facing, like gentrification, transit infrastructure, disappearing venues and government resistance.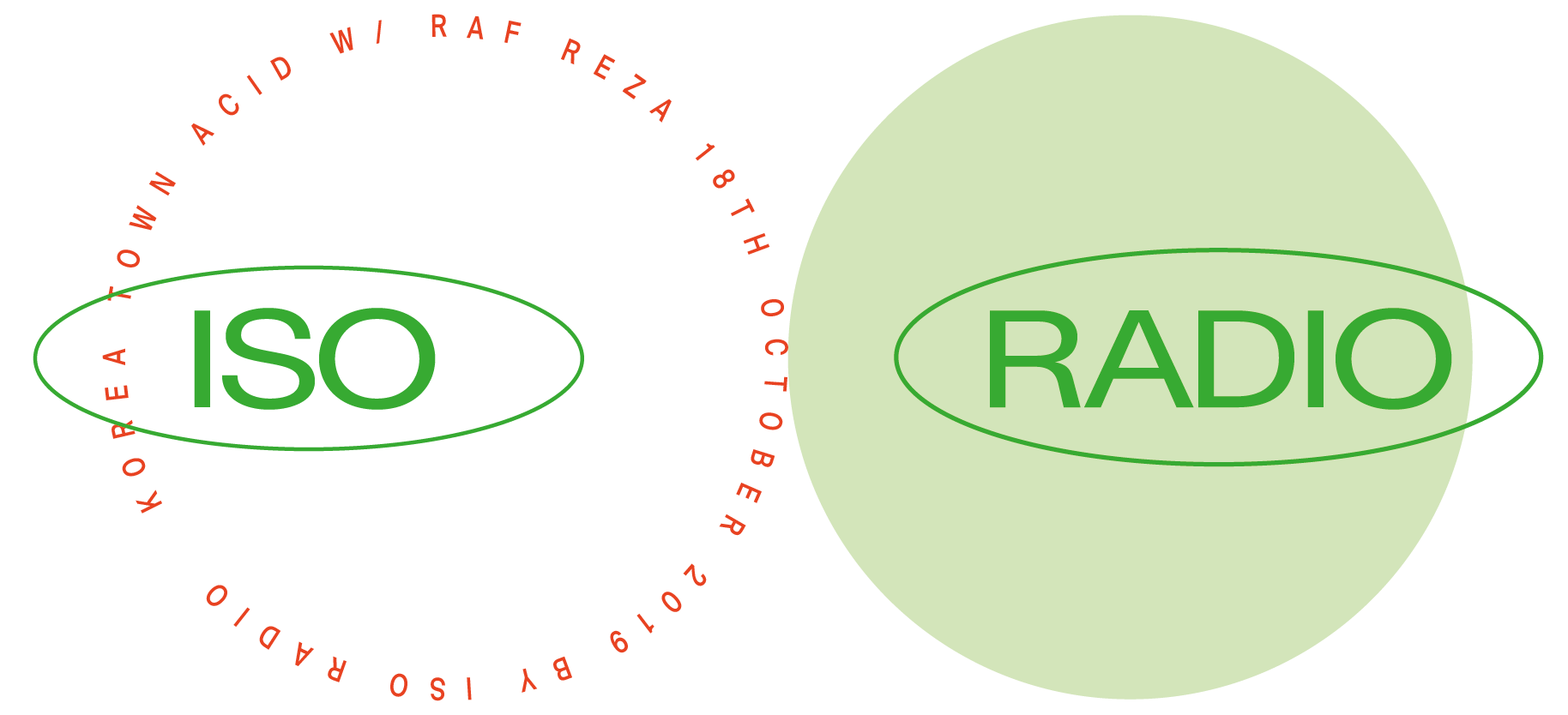 Compared to her solo-sets, mutual sets require pre-planning and good communication. But when on stage, Korea Town Acid still likes to leave room for improvisation and seizing the moment. "Often one person will take certain directions, for instance doing beats and modular sounds, while I am tweaking other knobs doing something to complement the sound. Collaboration is essential and meaningful because it evokes special synergy", she tells us, "I have been very blessed to collaborate with talented artists. Sometimes we just talk shortly about the general idea and then the rest happens very naturally. We just fire up our gear and let the music find its direction by capturing the moment." In the last months, she has collaborated with one of her friends, Lukas Switlicki aka City Dance Corporation, and Benjamin James from Breakglass studio, both based in Montreal. "I would always be down to collaborate as long as we have special connection music-wise", she explains, "In the future, I would definitely like to work together with some phenomenal Canadian artists like Charlotte day Wilson, Clairmont the Second, Sydanie, Pelada, Maylee Todd and MAKS."
Besides releasing a bunch of remix work and a new EP this year, Korea Town Acid is going on tour in Asia in the summer and continues organizing her event series, called "Soak". "2020 will be a good year!", she tells us, "More collaborations to come!"