Musical paintings, visual music, movies that smell: Ways to stimulate two different sensories at the same time have been explored in different artistic practices since ancient times. Kandinsky, for example, was interested in synesthetic perception and how it can be created through a collaboration between painters, composers, and dancers. Pop culture also provides examples of combining aural with olfactory stimulation, including the first pressings of Madonna's album "Like a prayer" which were given a patchouli scent. A more recent and subtle example of triggering synesthesia provides the collaboration between Japanese musician Meitei under his new alias Tenka and perfume designer Ryoko for the album Hydration.
As Meitei, Tenka released music on KITCHEN.LABEL and Métron Records and made himself known as a defining voice of contemporary Japanese experimental ambient music. He is based in the southern Japanese city of Onomichi near Hiroshima. Onomichi is known for its maritime industry and also attracts a lot of domestic tourists. "Unlike in Tokyo or Kyoto, there are very few creative people in Onomichi. The music scene in particular is almost non-existent. However, to experience the natural beauty of its countryside, many Japanese poets and writers have visited this town. It is a town with an old literary history," Tenka explains.
The beauty of the city's surroundings, especially its mountain forests, also has a huge influence on Tenka's creative process, and in particular on the creation of his Hydration release. Spending many hours in these mountain forests, Hydration explores the rich sensory pleasures of his natural surroundings, focusing on color, sound, smell, humidity, touch, atmosphere and taste. You can almost smell the rich, earthy aroma that seems to accompany each of the album's six tracks.
The simplistic artwork of the album was done by Jack Hardwicke. "I wanted the design to fit in with the environment I live in. For me, this adds to the feeling of the album as something that is not music but something that is simply there, sort of an everyday item in my life," Tenka explains.
Released again on Métron Records, Hydration follows the release of Meitei's last album, Kofū II, via KITCHEN.LABEL in 2021, which formed the last part of his album trilogy. With the album, Tenka wanted to explore the meaning of Nutrition as a broader concept, including the life of microorganisms and bacteria. "Under the new Tenka alias, I have decided to release music that cannot be released as Meitei, because there is a lot more music being created in my mind than just Japanese-themed music. Meitei, so to speak, is my identity and respect for being Japanese, and Tenka is a place to express my inner curiosity through sound," Tenka tells us.
Much of the music on Hydration was created in 2019, but Tenka felt something was missing in his work. Tenka mentioned it to Jack Hardwicke, the founder of Métron Records who linked him up with Berlin-based, Japanese-born perfume designer, Ryoko, in which the pair discussed collaborating on a scent to pair with the music. "That's how I got her to listen to Hydration and create a fragrance," Tenka explains. "She listened to my music to get inspired and then researched native plants and other scents found in the mountain area surrounding my hometown. "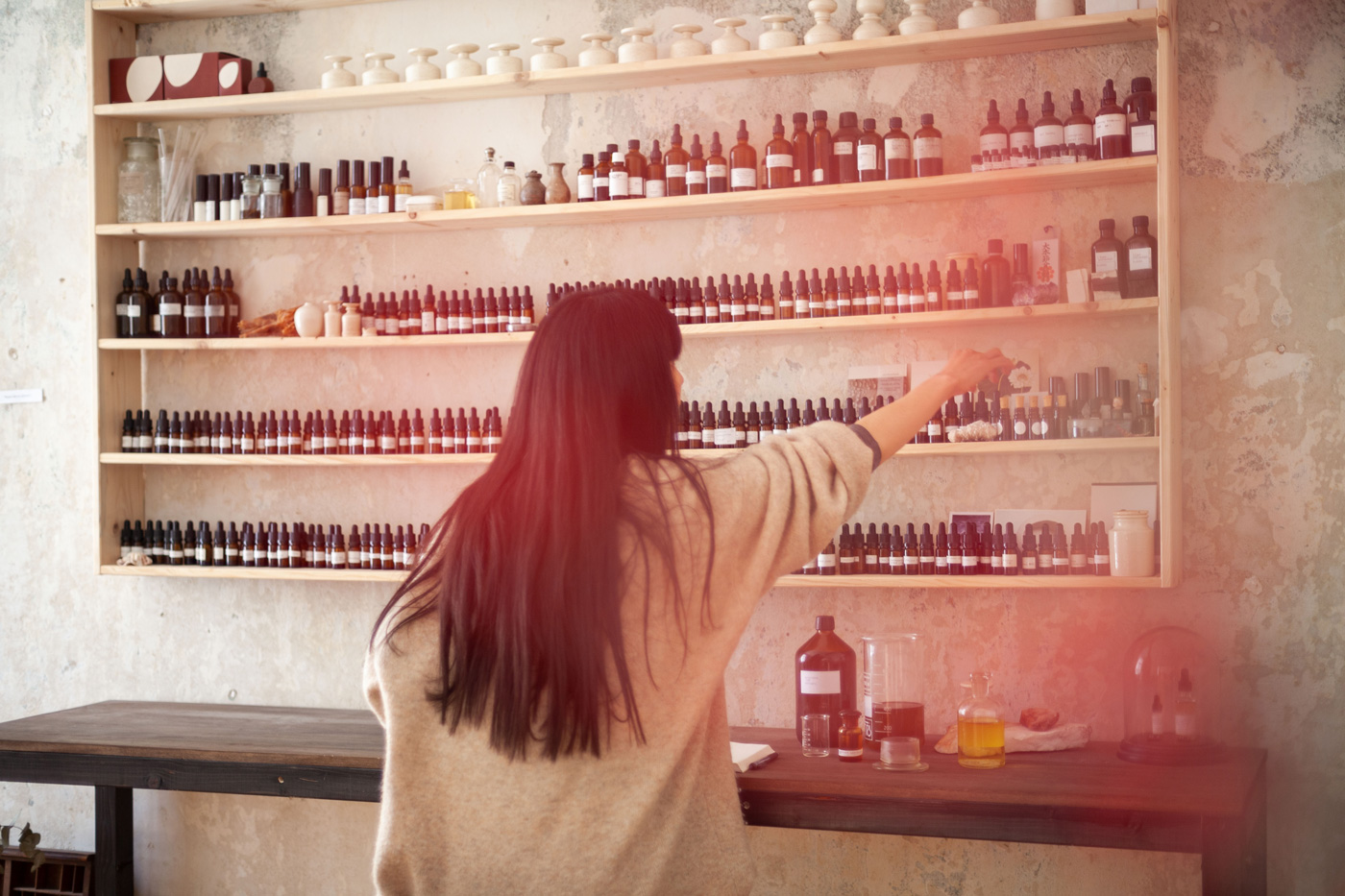 Based on that, Ryoko created three fragrances from which Tenka chose one to be released with the album as Hydration essential oil. "I was excited, it was such an interesting and magical process," he tells us. The final woody and earthy fragrance is composed of fir needle, Himalayan cedar, Japanese Hiba, and pine as well as basil and juniper berry. The fragrance comes with a copy of the album on CD including a 12 page booklet detailing the story of this collaboration.
You can catch Tenka in London on October 7th, and Reykjavik on October 8th.