In a world where resources for music production abound, starting off with just a few samples can be liberating. Recalling the power and historical relevance of sample packs as a resource to stir innovative musical output, music producer and DJ SNKLS created two sample packs for the collaborative platform and label Club Late Music (CLM). 20 artists of the affiliated creative network Global URL Nation (GUN) used these samples to produce their own tracks. The result, Source Folder 01, are two genre-bending compilations.  
With different series that embrace complexity and the power of collaboration, CLM and their affiliated creative network GUN have made themselves an unmissable platform for forward-thinking electronic music in recent years. "With the CLMxGUN project, we're always exploring what open-sourcing would mean for a music label. Is it about sharing the process behind the creation of a track? Its components, for example by sharing stems? The organization and process of the label itself? We tried different things in the past, such as with our Whitepaper V1 or when we publicly shared the stems for our TINNITVS compilation," CLM tell us. 
"The intention behind the Source Folder series was to explore how a common resource could be used by different artists according to their own style, identities or inspiration at a given moment," they explain. The series is also a nod to the iconic tradition of the sample pack in the history of electronic music. In fact, in many instances, it were just a few sample packs that had a large influence on the directions taken by a specific scene or genre, also by linking different scenes that were geographically distant. Examples include packs sampling drum machines in the 1990s, Jungle and Baltimore breaks in the 2000s as well as Trap music kits around 2010.  "There's almost a magical aura to a great sample pack, like a rare ingredient for alchemy or a legendary artifact. With this series, we wanted to perpetuate this tradition, which is by the way still very prominent today with platforms such as Splice or Patreon," CLM state. 
SNKLS, originally from the French town of Clermont-Ferrand started off as a DJ playing Jungle at free parties in his hometown before a friend introduced him to music production. Now, a few years later, he is looking back at releases for Polaar, HTS, Club Late Music, Black Marble Collective, Estranged, Air Texture, and Virtual Forest Records just to name a few. In addition, he hosts a monthly radio show on Hong Kong Community Radio called "Take Me Higher". Later this year, he will release his debut album on the Polish label Outlines. When SNKLS approached CLM via email, the platform was directly open to working with him. "We already knew SNKLS from his past releases on a few French labels. We have a lot of inspirations in common, such as Chicago footwork and old-school IDM, and we both gravitated around the same scenes, so the connection happened pretty naturally," CLM tells us. As for the aesthetics and the mood of the tracks, CLM rarely give any directions on a theme, genre, or style to fit into. The only constraint was to use at least one sound from the sample pack.
The result is impressive and spans two compilations at 127 and 160 BPM respectively. The 127 BPM Pack edition gathers artists César Ch, Cosmic Caz, EURROPE, King Demitri, Lukann, migu, T.U., VIO_L3T, & xato. From soothing soundscapes to ominous saturated hits, the different tracks draw the contours of a peculiar environment, pushing the boundaries of contemporary experimental electronic music. The 160 BPM Pack edition features Ancestral Vision, Atrice, B E N N, DJ Body Double, dragongirl, El Murki, Lia Catreux, Orqualyzer, RougeHotel, SNKLS, Talita Otović, & VIBRISSE. This compilation is dominated by bass-heavy club cuts, broken drum patterns, and sharp textures that deliver a crushing discharge of energy. 
Apart from Lia Catreux, SNKLS had never collaborated with any of these artists before. It was the different artists themselves who signed up for the project instead of SNKLS or CLM choosing them. "We very rarely contact artists directly to participate in a project. When a new project is launched, we share an open call on the different channels of the Global URL Nation, and people can sign up if they feel inspired and if they can take the time to participate," CLM explain. "Unless there is a limited number of people that can be involved, anyone can participate regardless of their skills, experience or style," they add.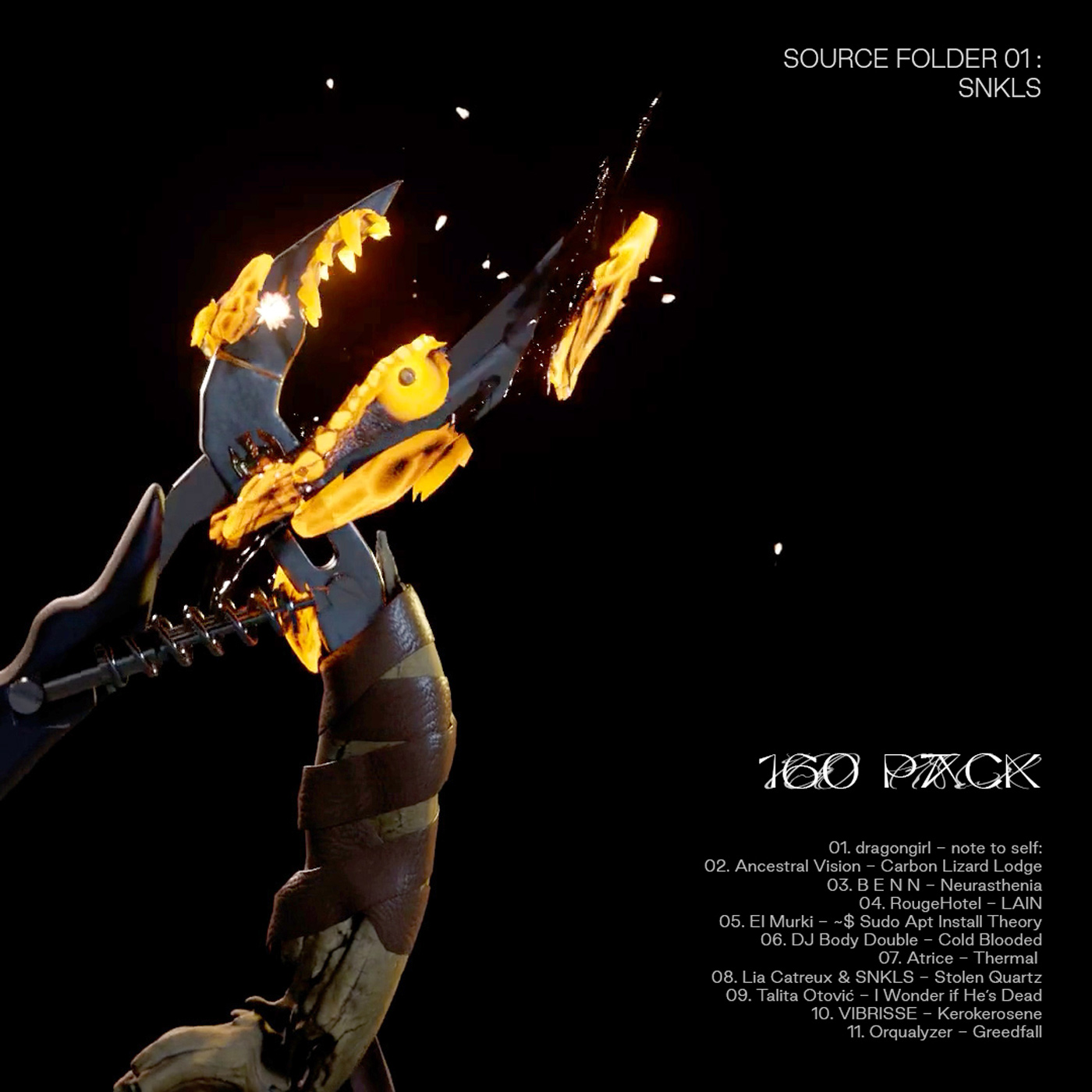 One of the key challenges in curating compilations with that many artists was to identify the common denominator in all the contributions and emphasize it. "A tracklist that makes the journey fluid and a cover that binds everything together is always helpful to reinforce a common identity. It's like finding the tiny pieces of a puzzle that fit well together to make a bigger picture," they tell us.
Picking up the overarching idea of sampling as a source of creative production, artist medieval_cortex created a cover that is a collage of multiple unrelated parts scavenged online. "Their universe is surrealist, with organic elements, shapes, and creatures that seem to come from the deepest limbo of a collective dream," CLM describes medieval_cortex work.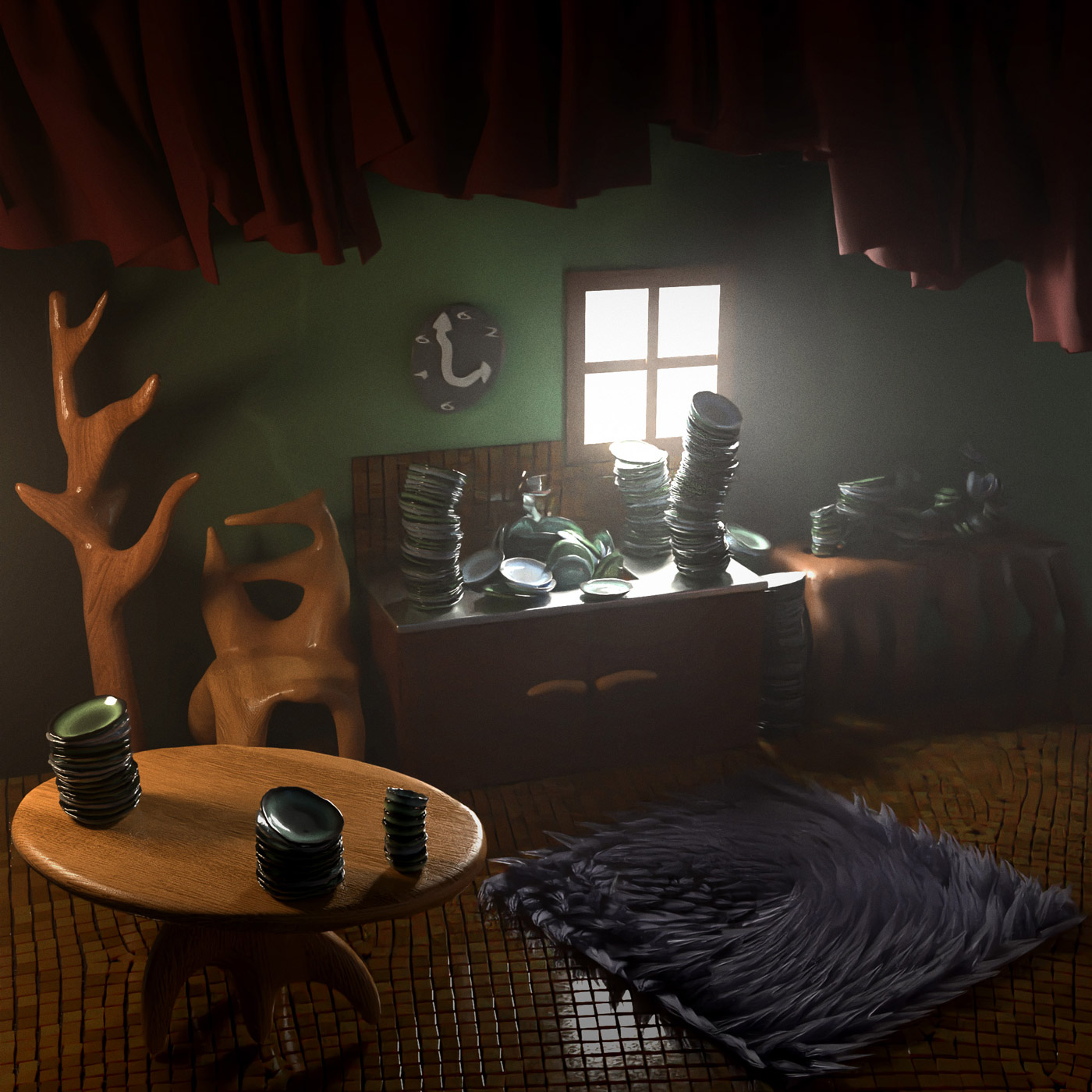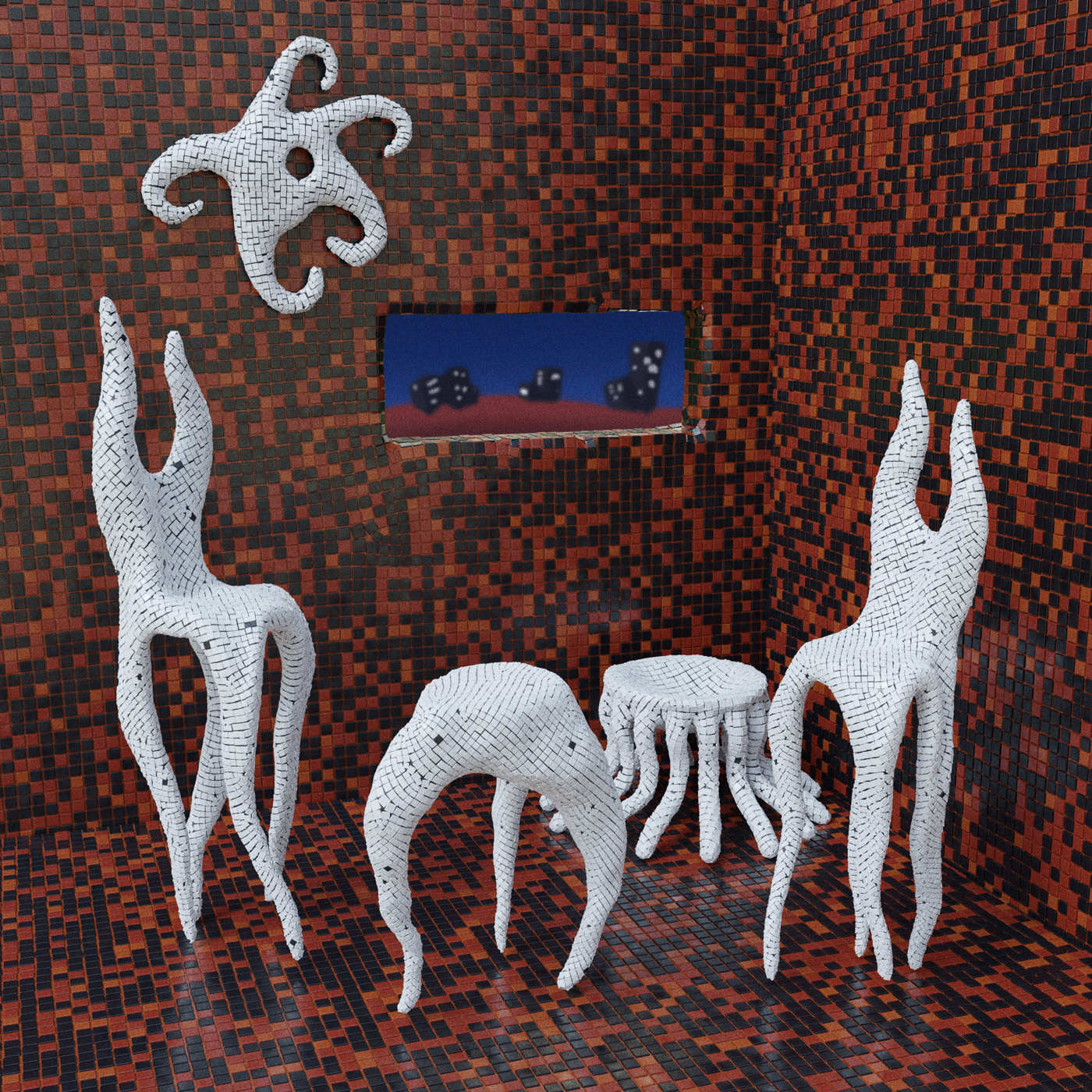 "The final cover and video are very much sample-based, just like the music. It felt right to search for 3D models, cut them into bits and pieces, and use them as the foundation for the artwork. It's a fun way to work, it's really just like playing with Lego except with a big hatchet to cut the chunks you like the most," medieval_cortex explain. "Naturally tools aren't just inanimate objects – or means to an end -, they are vectors of inspiration, frustration, and always the co-authors of any artistic endeavors. In that sense they are alive to me, always evolving, and whispering in your ears like a pack of little monsters. I hope I was able to convey some of that visually," they add.  
Reflecting CLM's open-source approach to enabling creative collaboration, both sample packs are available for anyone to download and use on the CLM website.