Featuring six tracks from Disco to (Acid) House, the first release IR001 "Take-Off" published by Mannheim-based record label and event series Intermission is a split EP by Cuthead—known from Dresden-based music label Uncanny Valley—and local artist LSW. Featuring a black and white photograph of a skyrocket, the album cover was designed by Jose Houdini and Adrián Zorzano who also collaborated on the visual identity of Intermission. 
Throughout the identity, the design is simple and timeless, maintaining a careful balance between clean aesthetics and functionality. "We treated the whole project as a music archive since Intermission's collection will grow with regular releases in the future. Our goal was to make the design low-maintenance, timeless, and recognizable, like adding a subtle touch on something seemingly unbranded. A design that would loudly whisper and easily age well," Adrián explains. For the IR001, they took a very methodical approach, inspired by vinyl bootlegs and test pressings. One of the most attention-grabbing features of the redesign is its custom typeface "Intermission Sans." With its soft, rounded details, the sans-serif is subtle, yet recognizable. "It gives the typeface a special flavor and adds a rough and straight-forward touch to the design while embracing its imperfections," he adds.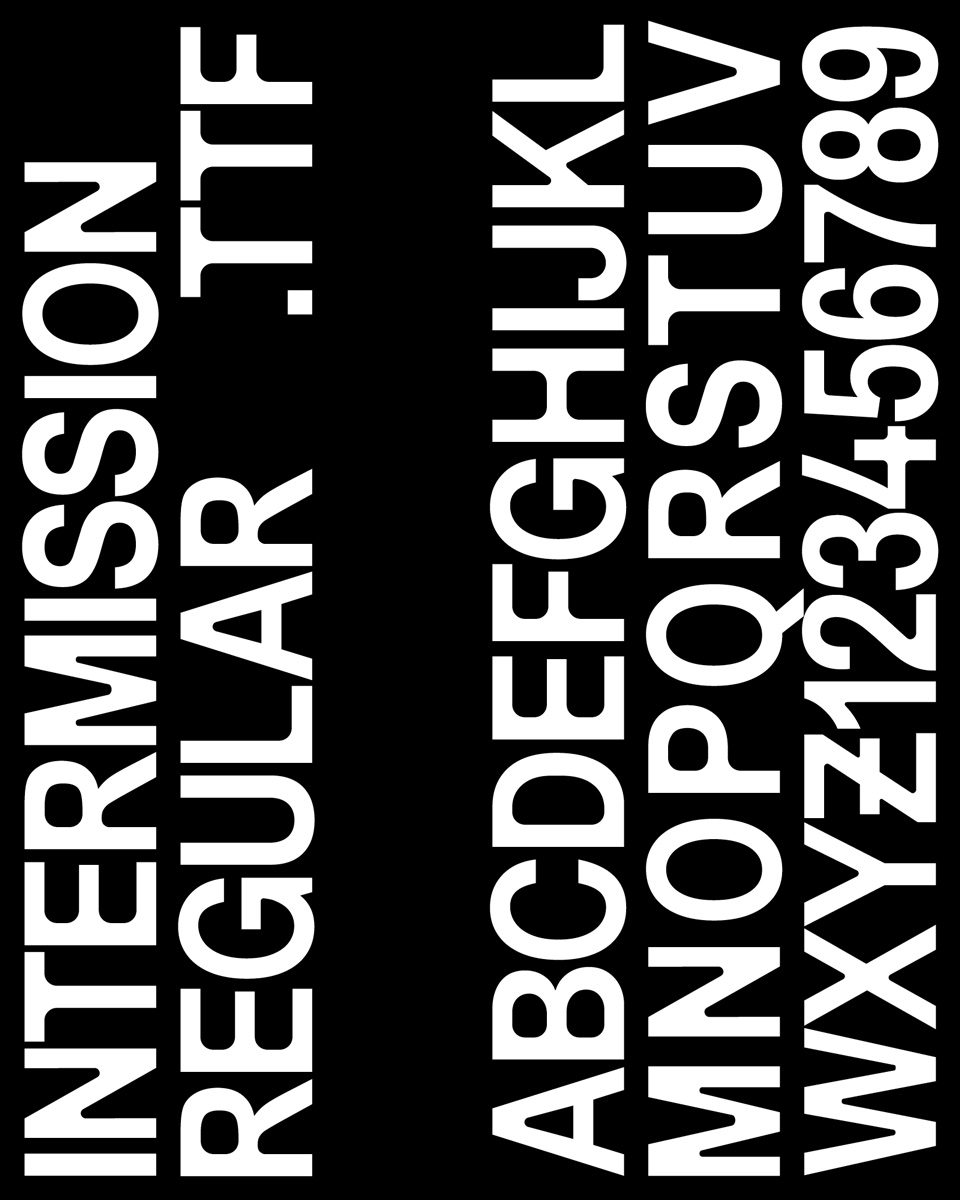 The title of the EP leaves room for interpretation, encouraging them to think in more abstract ways. During their research, Jose and Adrián stumbled across photographs of space rockets and their take-offs and, fascinated by their beauty, decided to use one of these images as the cover artwork. "There's something poetic about the moment when a space rocket lifts into the sky, ready to fly across the universe," Adrián explains.
The duo met while working together at Mannheim-based studio Deutsche & Japaner. Over time, they forged a strong friendship through shared interests, and even after moving to different cities, they kept in touch, holding monthly virtual meetings for beer and good conversation. Unsurprisingly, a collaboration between the two designers was "only a matter of time," as Jose states. "Adrián has always been a big inspiration for me, sort of a mentor. Working together makes us feel confident about our ideas, as we help push them further."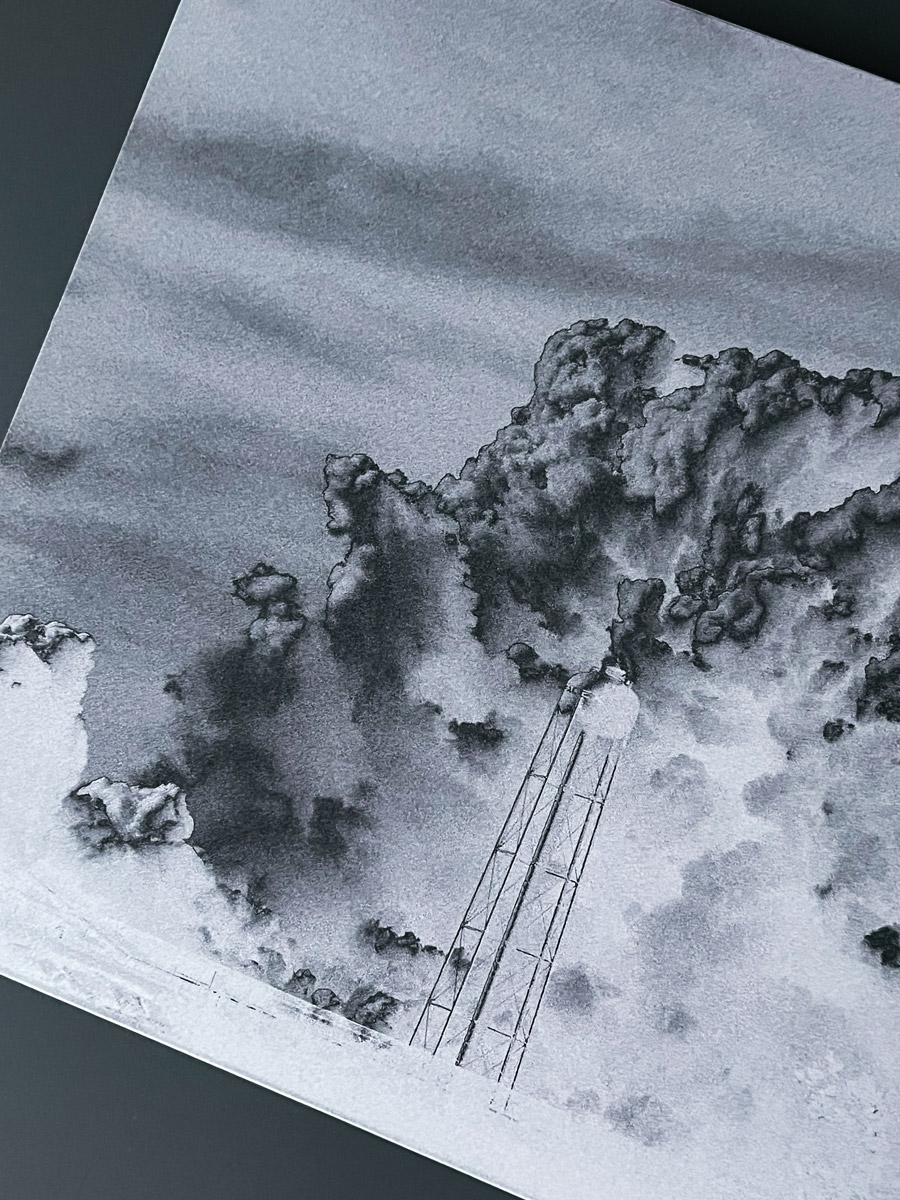 Coming to graphic design later in his artistic trajectory, Adrián first studied photography in Madrid. After graduation, his love for books and printed matter led him to pursue a different career path. The Berlin-based designer and art director is currently working at GOAT, a global platform for sneakers and apparel. He has worked with a plethora of exciting clients in the past, including Maison Margiela, Givenchy, Nike, Sony Music, and Roc Nation. Apart from this, Adrián is the founder and curator of Foreign Affairs, an ongoing digital archive on design and visual expression. By refusing to restrict himself to any specific design style, he instead sees his work as an expression of his different interests in art, design, fashion, and music. Collaborating with like-minded artists plays an important part in his creative practice, as he tells us: "For me, design is less about just following your vision and more about conversations, sharing knowledge, and creating things together with people that I care about and appreciate. I love working with Jose. He makes everything feel effortless."
With a sharp eye for detail, Jose describes his style as "timeless, yet contemporary," maintaining the delicate balance between functionality and aesthetics. We last heard from the graphic designer and web developer in 2019 when he collaborated with Fabio Flores on the typeface Mughal. Since then, he has built a strong portfolio replete with works across identities, web design, print, packaging, and more. Besides working at Madrid-based studio N-E, Jose also maintains a freelance practice to focus more and more on web development. "I'm trying to keep a healthy balance between both, so I don't work more than I live. That way, I can give all projects the love they deserve," Jose concludes. As a personal collector of vinyl records ranging from '50s-'60s jazz and Exotica to R&B, it was a special experience for him to create the design for the album, as he tells us: "Records have always held a special place in my heart. Before switching to CDJs, I also used to DJ with vinyl a lot. For me, it is a time-enduring format with a special bond between the object and the owner."
Made for design and music lovers alike, Take-Off is a can't-miss addition to your personal record collection this year.