Each year, The Higher Institute of Fine Arts in Besançon (France) organizes "Semaine Folle", a one-week-long event with different workshops for artists and graphic designers. The visuality of the event changes from one year to another, offering one student from the field of graphic design the opportunity to work on its identity. In 2018, graphic designer Eugénie Roy was selected by her teachers to carry out the project. As "Semaine Folle" aims to encourage the exchange between different disciplines, Eugénie took the chance and teamed up with artist Juliette Buschini. "Working together on this project combined our different perspectives and working techniques", Eugénie tells C24, "It was very nice to work with Juliette, because we were in a bubble of energy, a very intense work and very long days."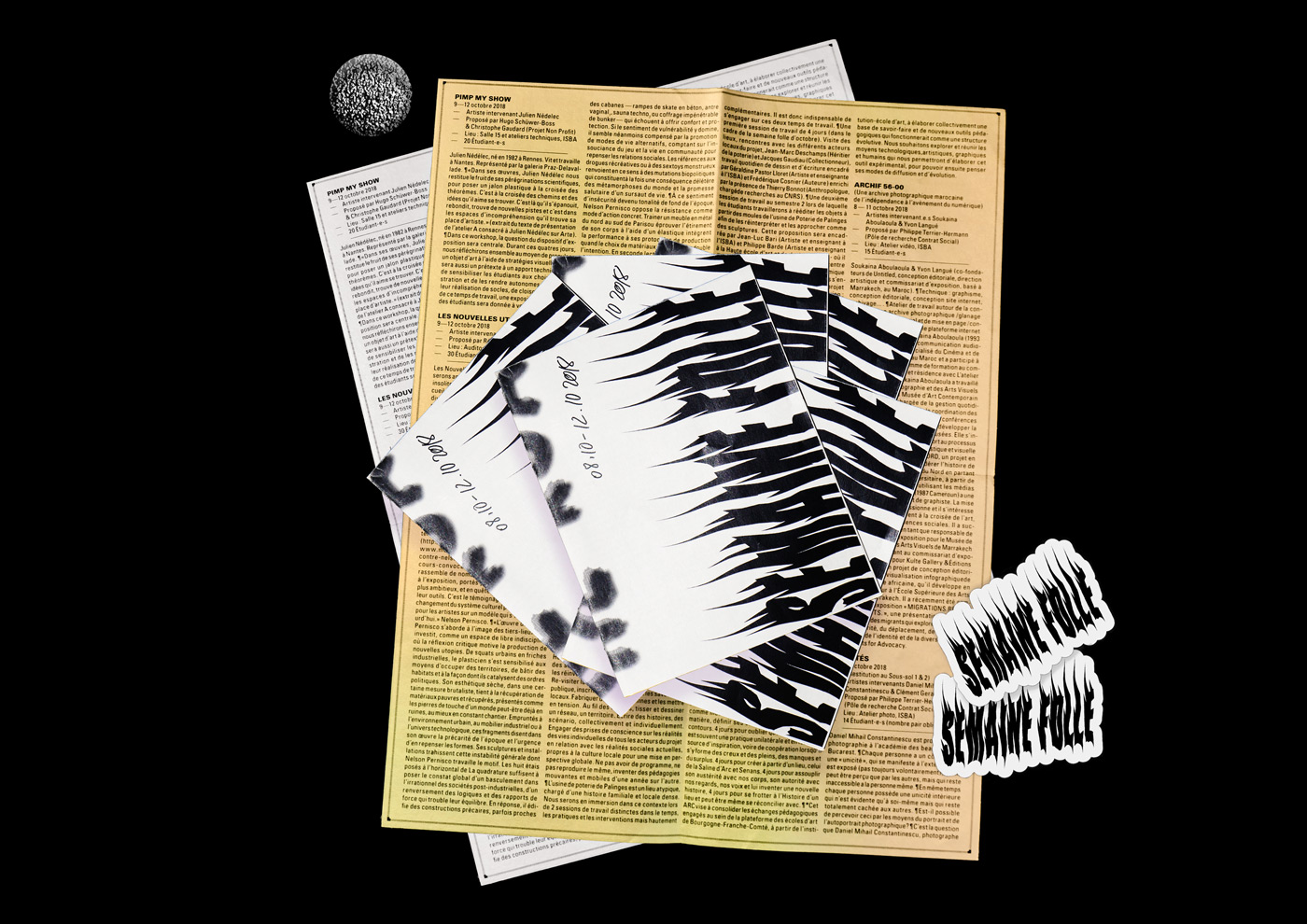 Coming from different disciplines, the duo had to become attuned to one another at the beginning. "It was a little bit confusing to work under her influence, as we have a completely different work approach. This mixture of universes is really interesting", Eugénie tells us, "There are choices of typography or layout which I would not have made personally. But working with Juliette allowed me to develop a layout completely different from my usual style." Mixing Juliette's plastic art with Eugénie's graphical compositions, the duo created a strong and expressive design inspired by an old book from 1917 that Eugénie found in a second-hand shop, called "Petite encyclopédie de la vie pratique" by Almanach Hachette. By scanning material from the painting workshop at the ISBA and making collages, they incorporated analogue elements into the layout. "I trusted Eugénie one hundred percent on the inner text part. I even learned a lot about typographical rules, layouts, compositions", Juliette reflects, "Combining our practices allowed us to take a step back and do things that we would not have done in our usual work. For example the date written quickly in pen like a phone number that was scanned and used on the final flyer in the end." At the end, the program of the event was printed on golden paper, underlining the cheesy hot-wheels-reference of the burning logotype.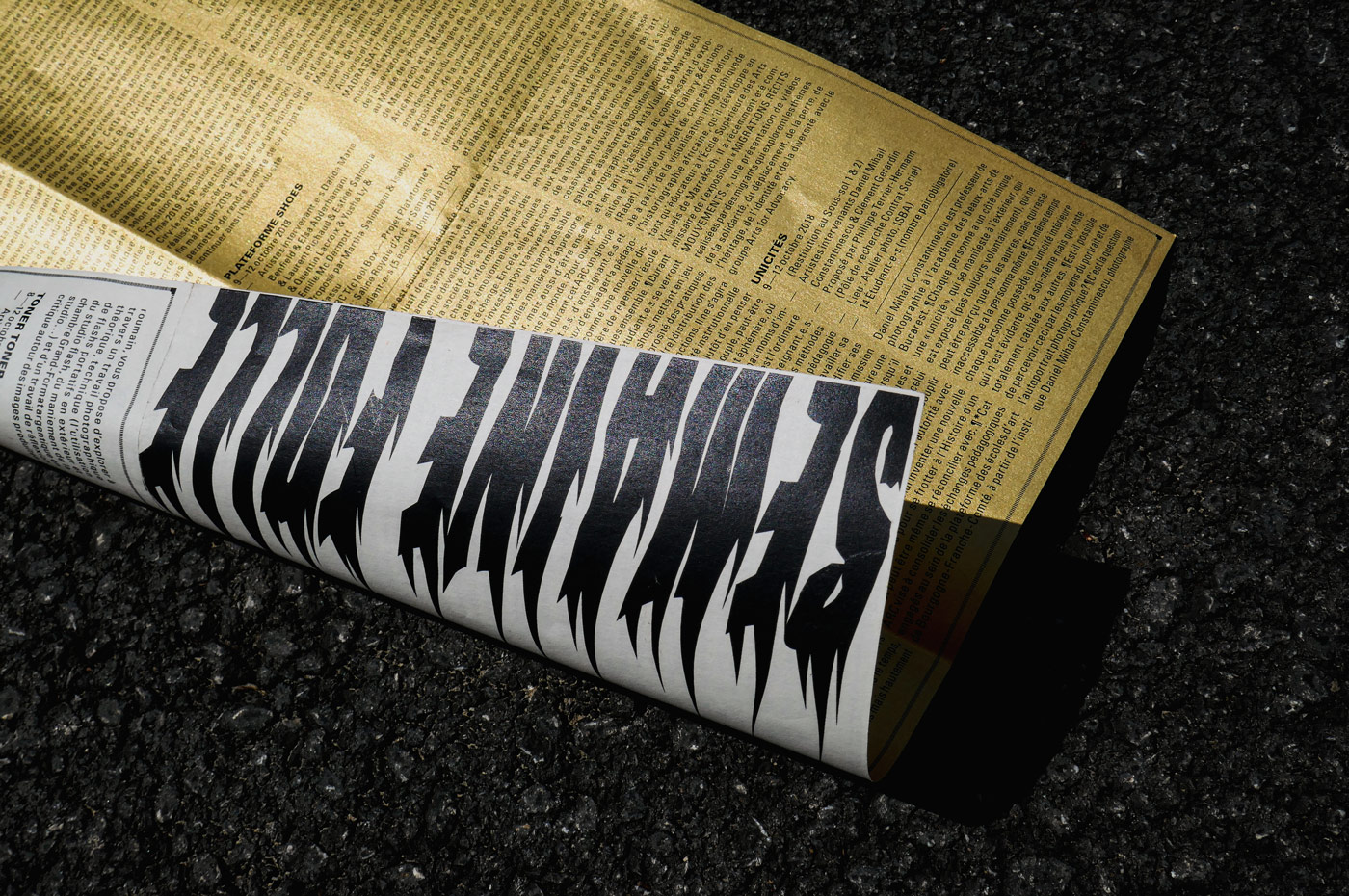 During the working process, the duo was faced with quite a challenge because they had to meet the requirements of the school. Next to the printed version of the program, they had to design a downloadable file for the students as well. In order to shorten the long descriptions of the seven workshops, Eugénie and Juliette decided to use the paragraph symbol throughout the layout, instead of making an actual line break. "Our design was received with negative criticism by our teachers during its presentation, because in their opinion we did not respect the common typographical rules", the duo tells us. "However, we were able to stick with our graphical choice to stage (and denounce) these interminable and suffocating paragraphs which do not really help students to make their choices. We were already aware that this atypical collaboration could disturb the traditions of our school. But in the end, this collaboration was not only enriching for us, but also for the other students. In fact, the 2019 program of the event has been produced by two students in graphic design section again … in collaboration!"
After finishing her studies at ISBA in 2019, Juliette took part in several exhibitions in Switzerland and France including two monographic shows, and she had the chance to take up a residence at Ateliers Bellevaux in Lausanne. Apart from that she is currently part of a civic service program at the art gallery "Les Ateliers Vortex" in Dijon and works from her own studio in Besançon."The ambiguity between abstraction and figuration is a big part of my work. All of my paintings are a mixture of poetic memories confronted with an idolatry of popular culture", Juliette explains, "The feeling that a painting is finished comes to me like a thunderbolt. This feeling is almost teenage-like, because as soon as a painting is finished I have to paint another one to experience that moment again. You could see it as the candid moment of falling in love each time." The subjects of her paintings are often inspired by her daily life, simple moment such as listening to music in the cars, going to a football match or drinking a beer with friends. "I draw my inspiration from reality, from memories, from films or song titles, or catchy slogans. 'Make painting like love songs' is my favorite one.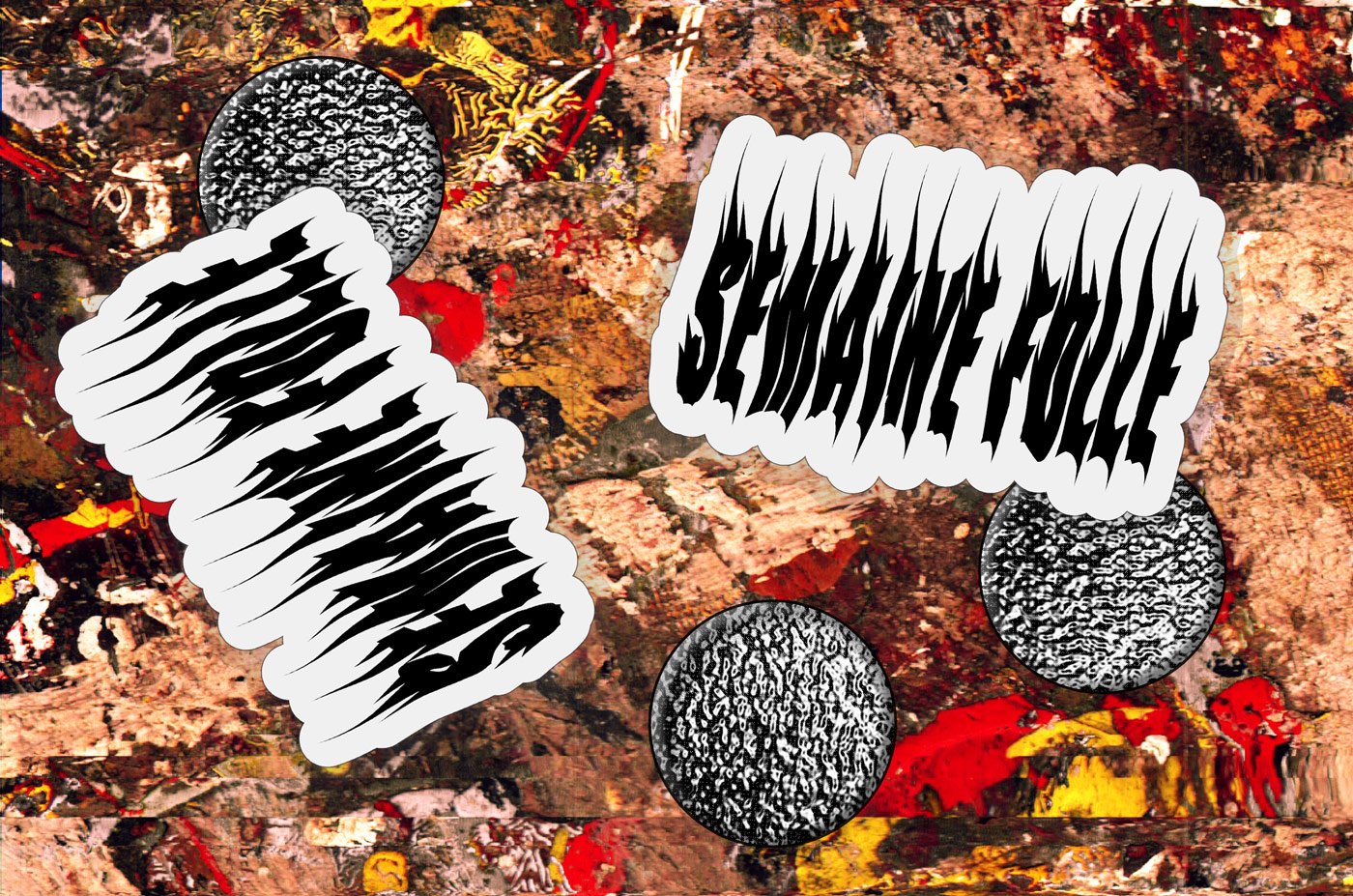 Eugénie has worked in the field of ceramics before turning to graphic design and fine arts. This fascination for textures and materials still has a huge influence on her work these days. During her studies at the ISBA, she had access to its various studios, including workshops for wood, metal, ceramics and many more. "The overall aesthetic of my work is influenced by an obsession with textures", she tells C24, "I started to apply the techniques I had learnt during my studies in ceramics to a new medium: the canvas. It questions the process of creation, the impact of gravity and the effect of heat. The process of creation in my work is decomposed by the use of different tools – the mobile scanner and argentic photography." During her studies at ISBA, Eugénie has completed two internships at the Parcodiyellowstone studio in Milano and Studio Abricot in Montreal. Now, she lives and works as a freelance designer in Jura. As a graphic designer, she draws a lot of inspiration from ancient objects, like old books or advertising, and from the environment surrounding her. "I spend a lot of time on the countryside. Nature with its forms, colors and compositions is a huge source of inspiration for my photographic sessions."
After they worked on another project together in the past year, the 13th issue of IRREVERENT by Denis Esnault, Eugénie and Juliette will definitely continue to collaborate together in the future. "To us, collaboration means to merge different influences, personalities, multiple skills and practices. Sometimes, the result of a collaboration is stronger when we choose to work together with someone who is not at all in our creative field", the duo says on the subject of collaboration, "The most difficult part of working together is respecting the work of each person involved. Finding the right balance between pushing your own vision forward and respecting the ideas of the other artists is very important. Making mistakes can also be really innovative for us."