With quite a number of projects under their belt, the ongoing collaboration between the two Prague based designers Cindy Kutíková and Jiri Mocek could soon lead to a newly founded design studio in the future. After studying together at the Umprum Academy of Arts, Architecture and Design in Prague and sharing the same flat, the duo realized that they have a similar approach towards design and soon started working together. "Nowadays we work as a freelancers, but in the near future we would like to launch a new graphic design studio with two other designers we also know from Umprum", they tell us. In the past few months, they have worked on a bundle of new collaborations and projects, including the visuality for an exhibition series about contemporary art curated by Petr Vaňous.
The exhibition series, presenting artists like Kryštof Kaplan or Kryštofa Brůhy, takes place in the Atrium na Žižkově in Prague, a concert and exhibition hall located in the building of a listed former Baroque church from the 18th century. The identity of the exhibition is based on a clear typographic system, playing with the playful positioning and strong contrast of bold headlines and more subtle typographic elements. By the soft use of an overlaying gradient on the posters and the catalogues, they created a connection between each artwork and the typography. 
After putting a lot of effort into researching, the duo was faced with quite a challenge during this project as they had to find the right balance between following their own visual approach and meeting the individual requirements of each artist. "The process of this collaboration has been really complicated and chaotic. Since we have started this project, the management of the Atrium has changed three times and every new director brought in different ideas", Cindy and Jiri explain."Finally, Petr Vaňous was chosen to curate the space. We talked about his vision for the gallery and discussed how we should incorporate his ideas in the visual identity. We came up with a visuality that would be applicable to every upcoming exhibition, so that we don't have to make an individual identity for each artist, but rather for the gallery itself."
While typography is always paid close attention to in her projects, Cindy is more interested in fusing graphic design with other disciplines. By experimenting with different materials, like yarn or glass, she had developed a personal style and constantly pushes the boundaries of graphic design. "I think that's what defines me the most: constantly searching for new approaches which are not always rooted in the classic print or digital world", she concludes. In the past months her portfolio constantly continued to grow, including projects like an expelled face filter for Prague based jewelry studio Bold, her collection of futuristic kimonos based on old fabrics from the famous Czech textile designers Zika and Lisa Ascher and her knitted poster edition.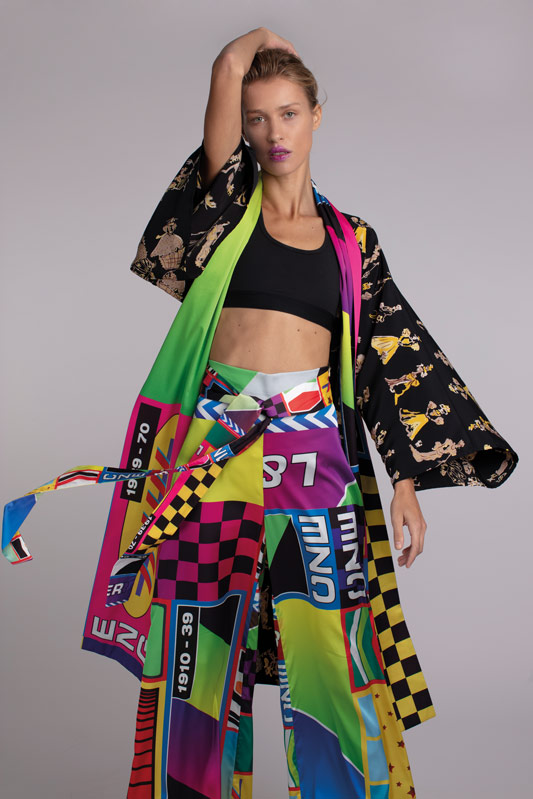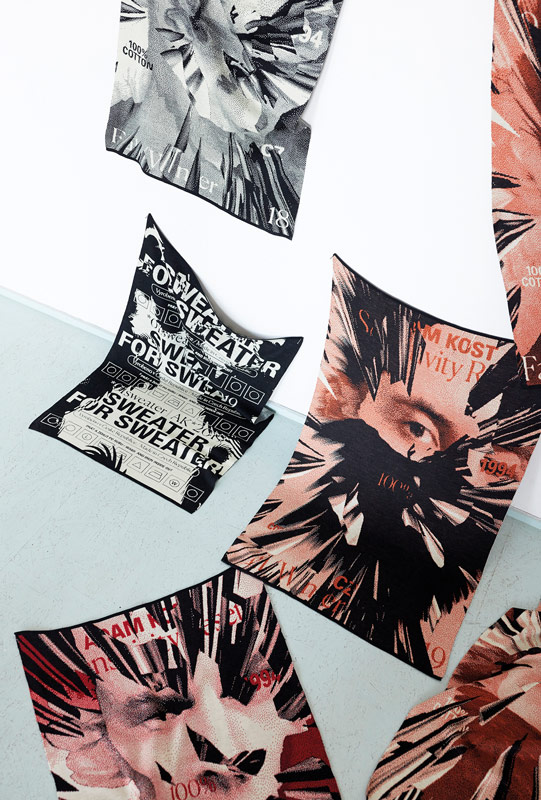 Having a strong emphasis on typography, Jiri soon began to work on more type-related projects during his studies and continued to develop his practice ever since. "I would say that I am not a classic typographer, I don't produce typefaces as a tool. I use type as a graphical content, by creating letterings or custom type", the designer tells us. Besides his collaboration with Cindy for the exhibition series, he has produced more distinctive work for a range of clients, like his artworks for the record label Deviant, a poster campaign for Boiler Room's North and Latin America Warhouse Tour and the visuality for the upcoming film festival about technology and society called "PLOKTA" – Press Lots Of Keys To Abort – which was sadly cancelled due to Corona Crisis.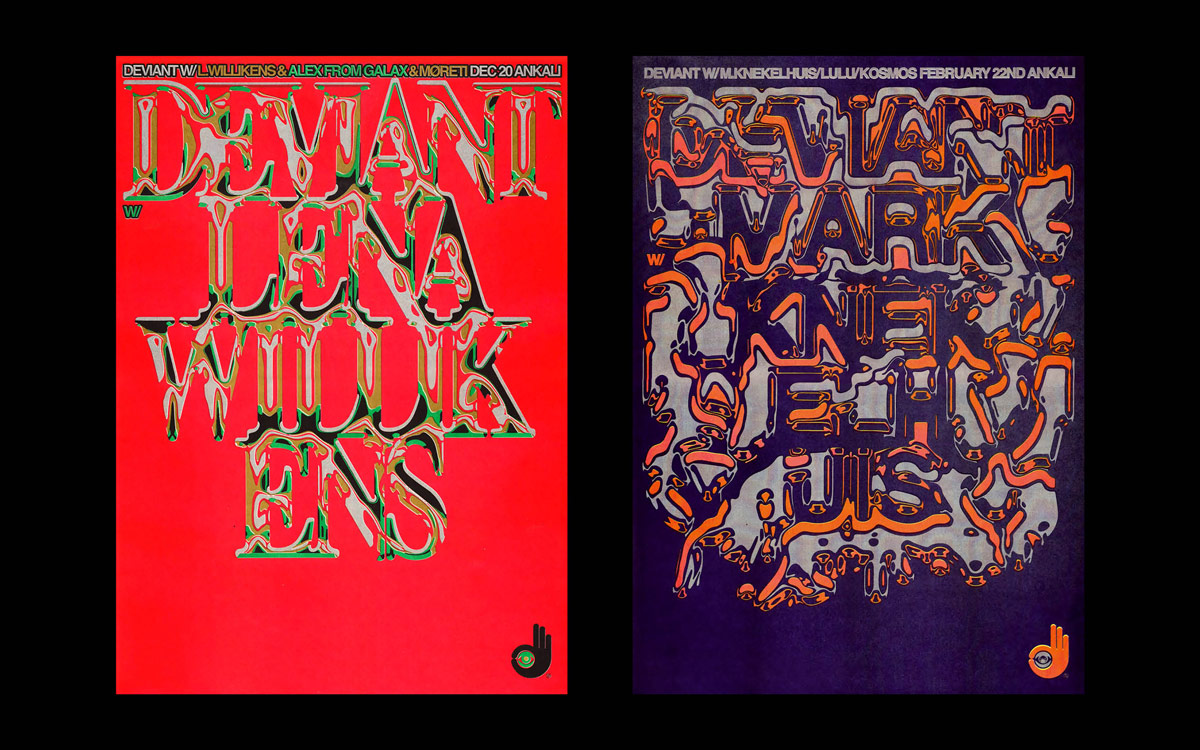 Looking ahead, Jiri and Cindy will definitely continue to design and collaborate together. "The process is generally more effective if you have someone who can give you feedback or who can complement your ideas", they conclude. We are excited to see what more is to come.