For the second round of the Homies Alone Confinement Kontest announced by Bordeaux based skate brand Rave Skateboards and Nike SB in April this year, the participants had to create a custom skate deck for their favorite skateshop. Since skating has been an important part of their childhood, Camille Bourdon and Arthur Nabi didn't think twice and submitted three playful and energetic designs – with one of them was selected by the Paris based skateshop Nozbone as the winner. "We are both interested in skateboarding and its culture, so we naturally decided to participate by doing what we love the most, creating a playful design in order to make a funky board", Camille tells C24, "I asked Arthur if he was down to do it and in response, he just sent me a huge folder of inspirations and references. I was so happy that we had the same idea in mind." In the end, the duo came up with customized designs for their three favorite skateshops: Nozbone, Dayoff and Snowbeach.
As Camille and Arthur had only four days to submit their decks, the biggest challenge during this collaboration was definitely the timeline. After sharing their ideas and inspirations during a first call, the duo immediately delved into the creative process. While Camille fully concentrated on the illustrations, Arthur worked on the typography and overall layout of the boards. "Designing a skateboard has its own requirements. What makes it really special is its narrow format, compared to a poster or social media assets. Therefore, we had to adapt our design to the printing area of the
skateboards", the duo explains. "By creating those three designs we aimed at breathing life into the brand. Doing something that feels familiar to us and that would feel familiar to others as well – something already existing but in a fresh and contemporary way."
Since her parents awakened her interest for architecture and furniture in her early childhood, Camille has always been interested in all kinds of creative fields, ranging from art and design to fashion and photography. "As I am still a student, the overall aesthetic of my work is still based on experimentation. I'd say it's spontaneous and playful, full of joy", she says. By immersing herself in experimentation, the graphic designer has tried and tested the ways of working that best suit her. Before fully concentrating on her master's program in global/graphic design in Paris, Camille decided to move to Berlin last summer and work for photographer Joseph Kadow, "a true genius in his field", as a photographic assistant. "The experience in this creative and eccentric city has helped me a lot. Even if I'm thankful for growing up in a beautiful city like Paris which is open-minded to art and design and therefore keeps you creative all the time, I think that five months in Berlin drastically inspire me more than 20 years in Paris", Camille reflects. In the past years, she has worked on a bundle of new collaborations and projects, combining her experience in graphic design with her new training in photography and post-production. In the future, Camille plans to work at some studios in Berlin and Rotterdam in order to develop her skills and to push her style forward.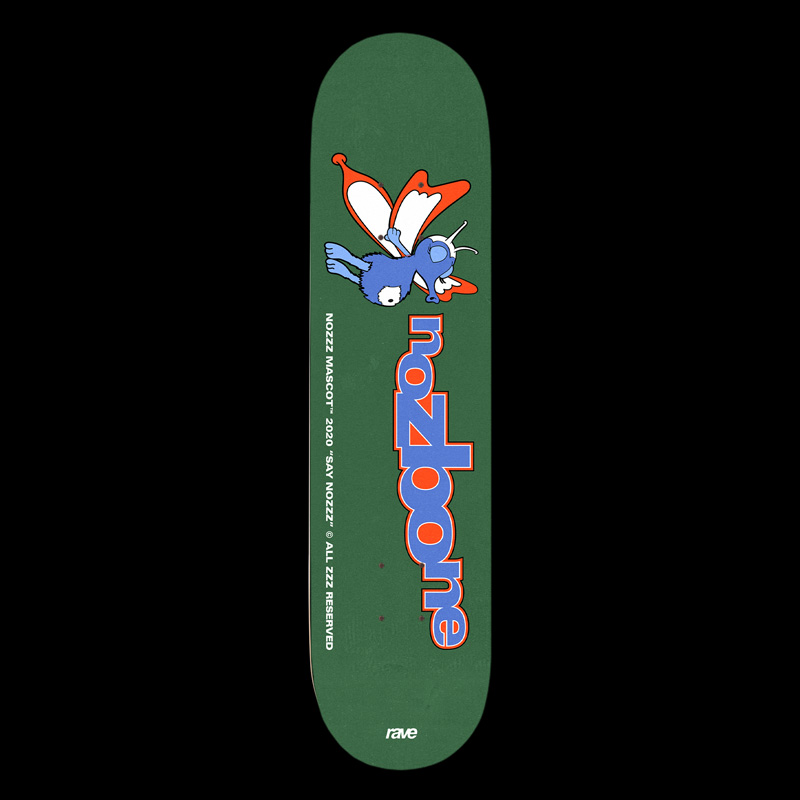 Describing his style as a mixture of contemporary minimalism and influences from the past, Arthur always had a natural affinity for any form of visual communication. "It only felt right to follow this interest. I'm constantly inspired by things around me. I pay a lot of attention to other people's behaviors, shapes, graphics and many others things", the designer tells us. Before finding his path to working in the creative world, he dedicated a lot of his childhood to Judo, which has played a huge role in evolving his aesthetic as a graphic designer by teaching him discipline and flexibility. Now, he works multidisciplinary in the field of graphic design, producing more and more distinctive work for a broad range of clients like Nike, Off-White and Red Bull Music Festival. Apart from that, he also keeps up with his personal projects and constantly pushes them forwards, among them the analog photography magazine "Argentik". "I will continue to evolve my skills as I believe you can never stop learning. I have so much more to learn about myself and my graphic aesthetic", Arthur reflects, "I will continue to collaborate with like minded, disciplined and talented individuals who specialize in their trade to ensure that each project gets executed with the highest level of discipline and attention it deserves."
After meeting each other at school four years ago, the two designers and friends always stayed in touch and soon started collaborating together, working on customized type designs like "Tribe" or the still life editorial "ZAOPOQ". "In graphic design, collaboration is quite important as it allows us to mix different skills and styles within the same project", the two designers tell us, "Collaborating together on the Rave Skateboard project allowed us to cross fun illustrations with typography and strong composition skills."