Thinking of design as a global discipline which removes the boundaries between art, design and everyday life, "Common Practice" has selected a fitting name for their design studio. "Translated in French it says something like 'pratique commune'. It's about something we can embrace as a commonly used practice, a discipline accessible to and for everyone. The name was chosen for what the practice should be everyday: normal, simple and nice", the founder of the studio, Alain Delluc, tells us, "Daily life inspires projects and working sessions give understanding on some situations in life. It's a whole ever-evolving system." Before starting the creative studio, the self-taught graphic designer has been interested in graphic design since his youth and gained his knowledge and skills from secondhand books and magazines. Consisting of a team of international designers, the design studio now works for international clients in the field of brand consultancy, editorial design, artificial intelligence and creative direction, always challenging the borders between art, design, culture and fashion. Projects like the system for the new Orange AI Virtual Assistant, the Début Magazine or the brand identity for Parlé Optique, show their ability to adapt new skills and their eagerness to extend their practice. 
The reason behind their broad range of practices is simple: curiosity. "We have a tendency to refuse limitations and mainly look for new working opportunities and collaborations. That's why the studio has always been interested on every possibility offered to design a new project: we are now able to design car pieces, brand AI identities, but also create books or design full exhibitions set-ups", Alain explains us. "There's no separation made between entertainment, corporate and cultural projects. All are approached with the same challenge, curiosity and way of conceiving. We're eager to discuss any purpose and to keep an interest to all domains. Writing new stories, developing skills, achieving the project in a contemporary, fresh and unexpected way." What could have been a problem in the early beginnings of the studio, their geographical location in the South of France near Marseille, was quickly turned into their strength. In the last years they built up their digital network with most of the team members and collaborators being located a thousand kilometers from home. "Working remotely is our main process, but we take time to meet IRL during holidays for good drinks, food and parties. Building specific teams, according to every project's need works perfectly: new encounters, new challenges and pure enrichment!" 
While the geographical distance requires to approach each project individually, the aim behind every work of the studio stays almost the same: "Reaching the larger audience, attracting people, sharing clear messages, expecting sales. The story and the exchange we share with our clients and collaborators fuel the working process. We try to share a clear vision, understand their expectations and do research", Alain tells us about their working process. Collaborating with others is "fundamental" to them. Because of their small network and their flexible structure, they keep a strong focus on generating their team according to every specific project and its client's needs, while still maintaining their minimalist and brutalist design aesthetics. "Unpredicted ideas and input, communication, common improvisation and super-well organized content" are the four things that Alain mentions as being most important to him during those collaborations.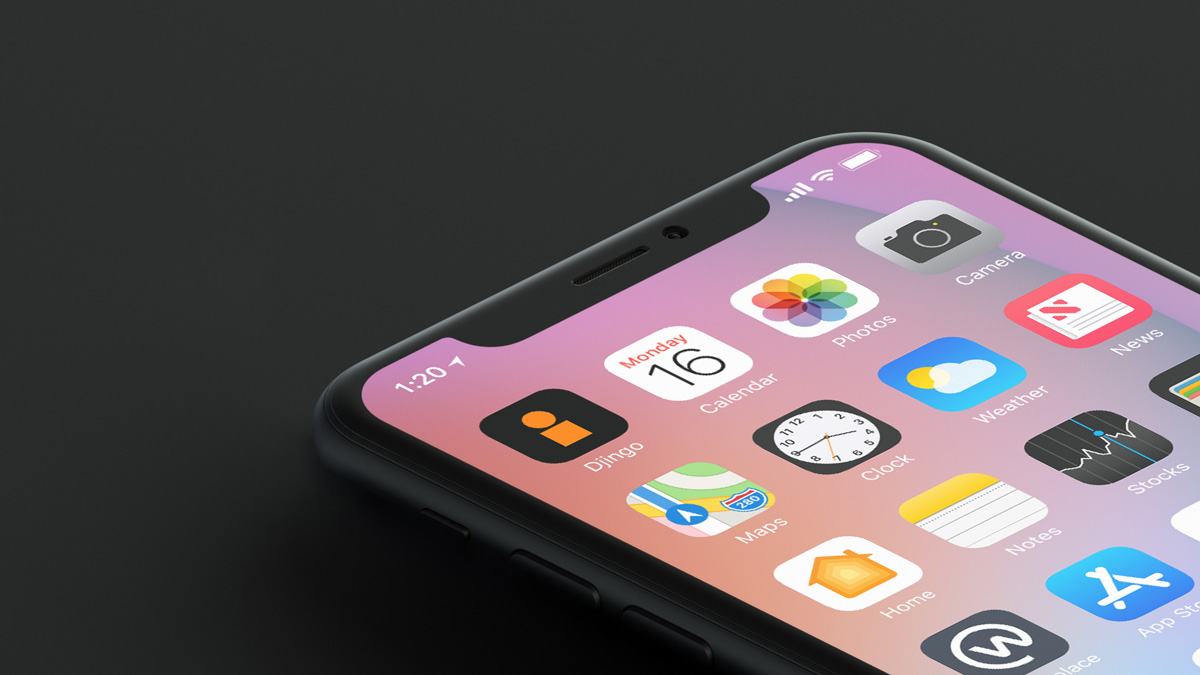 One of their recent projects, their visual identity system for the new Orange™ AI Virtual assistant called "Djingo" was created in collaboration with Zach Lieberman, the Sanderson Bob Studio, Ian Gavin and David Carvalho. Working at the Orange™ Design Lab at that time, David invited Alain and the Sanderson Bob Studio to design the first "ever-evolving" identity and bring to life the new virtual assistant in a simple, ownable and adaptable global language. The AI assistant can be controlled by voice or text and offers an easy and intuitive way to navigate through the Orange™, services. The challenge was to design not only a simple visual identity, but to create a full AI character, its personality and its whole environment. After putting a lot of effort into research and understanding the idea of this complex identity, the team tried to anticipate the evolution of devices, user interfaces, algorithms and cognitive platforms and to consider the user's gestures, habits and needs in the future. They had to generate prospective scenarios in order to acquire a good understanding of the brand adaptability and capacity to evolve with the uncertain behavior of the future users. "We worked around an AI technology with expressive design upon social channels and bots, an AI parametric functional tree associated with machine learning capabilities, dealt with ethics and innovation practices versus sustainability and bridged knowledges and experiences for a common Brand vision engagement across countries and cultures. Quite a nice exploration", Alain tells us about the project which spans across various disciplines. The result is a timeless, dynamic and unique identity, which humanizes a platform that is normally known to have a lack of character, personality and emotion.
Besides the first ever-evolving identity, the studio will soon release the second issue of début magazine, which presents a curated selection of young emerging, international creatives and offers them a platform to show their creations. "The independent magazine exists thanks to a collaboration between one of my friends, Fabian Leprovost, and my wife", Alain explains the beginnings of the magazine, "It gives access to anyone interested into new discoveries about cultures, art, design and creation in general – with a strong focus on contemporary subjects and high-end projects." Being based on a simple and precise grid, the visuality of the magazine still leaves room for improvisation and experimentation and impresses with its contemporary, bold look. While the first issue was about eternal beginning and constant renewal, we can only give you a sneek-peak of the cover of the brand-new second issue which is about to be released soon. 
And the second issue of the début magazine is not the only piece of work we can expect to see from the studio in this fresh, new year. "GOOD SESSIONS branding and strategy development is quite a big one. We're collaborating with Claudine Garcia, the creator, to deliver a new way to access international contemporary creation through a digital platform, adding a strong and innovative editorial approach. It's all new, it's for 2020 and we're super excited."