The magazine "Ruhm & Ego"—German for "Fame & Ego"—founded by Hamburg-based designers Sophia Weider and Lucas Hesse proves that these are actually the last things you need to get projects done. The publication champions the side projects and personal passions of artists from various creative fields, showing that enthusiasm, commitment, and a real love for your craft are hugely important for any creative process. "We love to see people approach their projects with passion. Sharing our imperfections allows us to learn from other people. By putting our hearts into this project, we were able to enhance our skills and master new challenges" Sophia tells C24. On its mission to inspire other creatives to get started on whatever project they had put on the back burner, the magazine encourages its readers to explore new fields despite their lack of industry experience. The first issue of "Ruhm & Ego" appeared in 2020, and the second followed in 2022.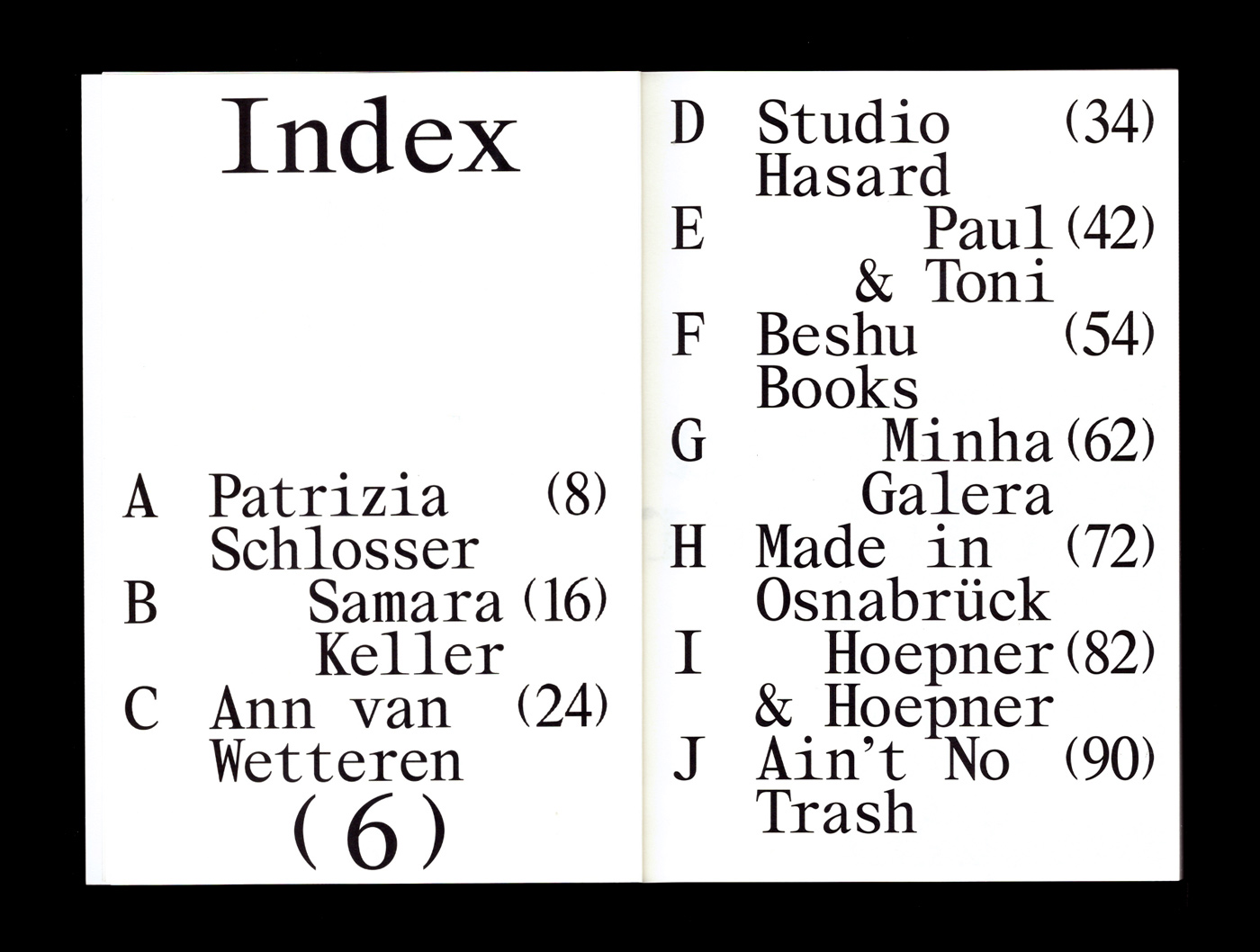 "Like the artists featured in R&E, we also put a lot of heart and soul into the magazine. This is what connects us to the other projects. Our mantra is always: Just do it", Lucas tells us about their motivation behind the project which feels like a perfect symbiosis of both their aesthetic vision and personal ethos. Inspired by the books and magazines of the much-loved design studio Actual Source, the design of the second issue of the magazine is clear and beautifully simple, yet striking. "Our lives—like probably those of many—have changed a lot during the past years, but these changes also gave us the chance to reorganize. We have often asked ourselves what is really important in life, what we want to focus on, how we want to live together, and which values we hold dear. For us, above all, a minimalist way of life has become increasingly important—and this notion is reflected in the clarity of the design," Lucas explains. 
Sophia and Lucas met during their studies at the University of Applied Sciences in Mainz where they found themselves inspired by the Swiss Style. Eager to learn more about typography and editorial design, the duo worked on a couple of books and magazines during the course of their studies but—as with many student projects—these publications ended up collecting dust on their shelves. Sophia and Lucas had bigger things in mind and were determined to start their own magazine, leading them to found "Ruhm & Ego". While Lucas takes over the editorial and motion design enjoying the creative freedom the project offers, Sophia handles the editorial work, as well as communication and social media presence. "Both of us concentrate on what we enjoy most. Only by combining both of our interests, we were able to create a magazine together. We don't just share our passion for this project, but also the responsibility. If something goes wrong, we can find solutions together. Of course, it's much more fun to collaborate and celebrate your successes and accomplishments," Sophia shares.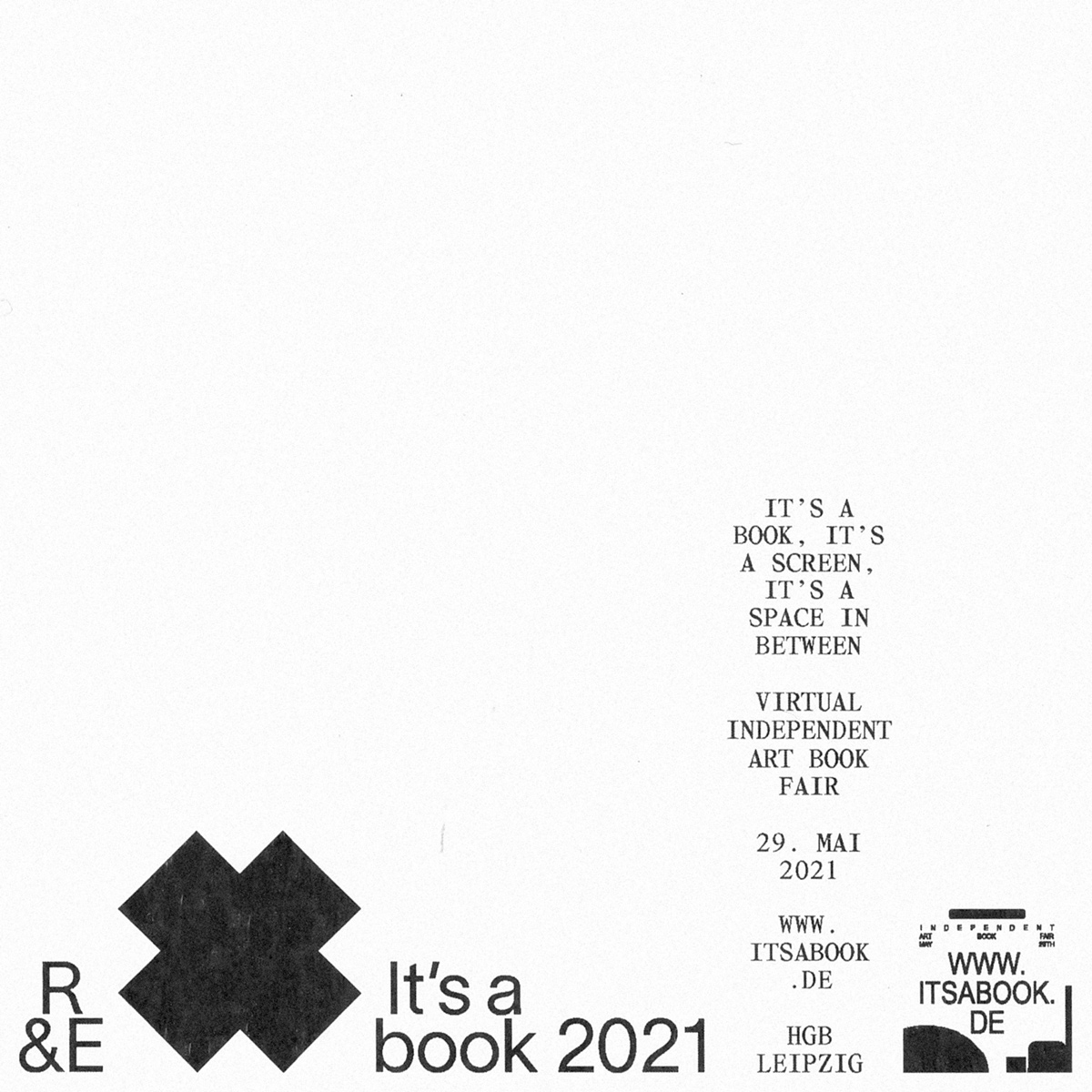 Since graduating, Lucas works as a freelance graphic designer, specializing in typography and motion design. Combining both her strategic and creative thinking, Sophia works part-time for a cultural center in Hamburg while managing the social media presence for a cultural festival on the side. While both designers place a lot of emphasis on personal projects, the duo is currently taking a well-deserved break from working on "Ruhm & Ego" for a couple of months. "The biggest advantage of working on a passion project is that you can put in as much effort as you are able and willing to give," Sophia explains, and concludes by promising that once they had a chance to catch their breaths, they will surely follow up with the third issue.
Ruhm & Ego
Sophia Weider and Lucas Hesse 
COLLABORATIONS TO LOOK AT: 
Paul & Toni
Das Neue Alphabet by Hannes Drißner und Detlef Diederichsen, Anselm Franke, Katrin Klingan, Daniel Neugebauer and Bernd Scherer for HKW Berlin