Berlin-based studio Super Model Services 3D—or, in short, SMS3D—began two years ago when designers Frieda Femfert and Till Dumke, who have known each other since high school, decided to go out on their own and set up a business together. Providing services across a vast range of specialisms, including 3D animation, video direction, motion design, VFX, AR experiences, art direction, sound design, and more, the studio works in the intersections between technology, design, and art for names such as Afterlife, MELT Festival, HÖR Berlin, and Kommerz Records. "Through collaborating, we can combine our expertise in 3D and storytelling while generating new ideas through discourse. It allows us to focus on our strengths and passions," Frieda tells C24. 
While Till was drawn to art and visual expression from a young age, he originally pursued a different career path. Following his studies in Japanese, he worked as an interpreter in Tokushima before moving to Tokyo to work for a private Japanese company. Since he began to experiment with different design software in his spare time, Till has been fascinated by 3D modeling and animation. When meeting with Frieda during one of his business trips to Germany in 2019 and talking about their shared passion, everything seemed to fall into place.
"My life as an employed designer was fun," Frieda tells us, "but never really felt right. When Till asked me 2,5 years ago to do 3D animations together, I immediately said yes." Coming to 3D sculpting and animation later in her artistic trajectory, Frieda worked in product and spatial design for over ten years at various studios and agencies, among them Cologne-based agency Meire and Meire. Through these experiences, she acquired a new skillset across 3D modeling and animation, leading her to pursue a different creative pathway. 
Determined to make it work despite their distance and full-time jobs, Frieda and Till got their start through the tried-and-true method of designing for friends working in the music industry. Their first big-ticket project came through their close friends at Kommerz Records: a visualizer for Noa Ernie's LP "The Mental Traveller." With Till moving back to Berlin in 2020, the creative duo decided to found Super Model Services 3D and commit full-time to their new studio.
Last year, the duo worked on an impressive video direction and concept for the music festival MELT, and this year they have been tasked to take the lead again. Coming out of hibernation after two years of COVID-19 restrictions, MELT needed a "colorful, juicy and fruity" design, as Frieda tells us about the 2022 edition: "We wanted to melt the ice and let the flowers grow again. After not partying for a long time, we felt like everyone needed an overload of playfulness and a rainbow-y atmosphere." Of course, being in lockdown for so long has left its traces, illustrated by the raving flower-power cactus avatar with its metallic spikes. "It was important for us to create an avatar with no apparent gender so that everyone could identify with it. We also emphasized body positivity in the design." That idea carried over into this year's animations for MELT 2023, hinting at contemporary tattoo styles and the rise of extreme nail art.
Besides MELT, SMS3D created the concept, web design, and visualizer for the sound artist, composer, and performer Fabian Kalker. "Very soon, it became clear that this was a very personal project for Fabian. We wanted to show an intimate portrait of him but in an abstract way. It was a wonderful process. We met for long conversations about life, sent moods back and forth, and drew inspiration from various fields," Frieda reflects.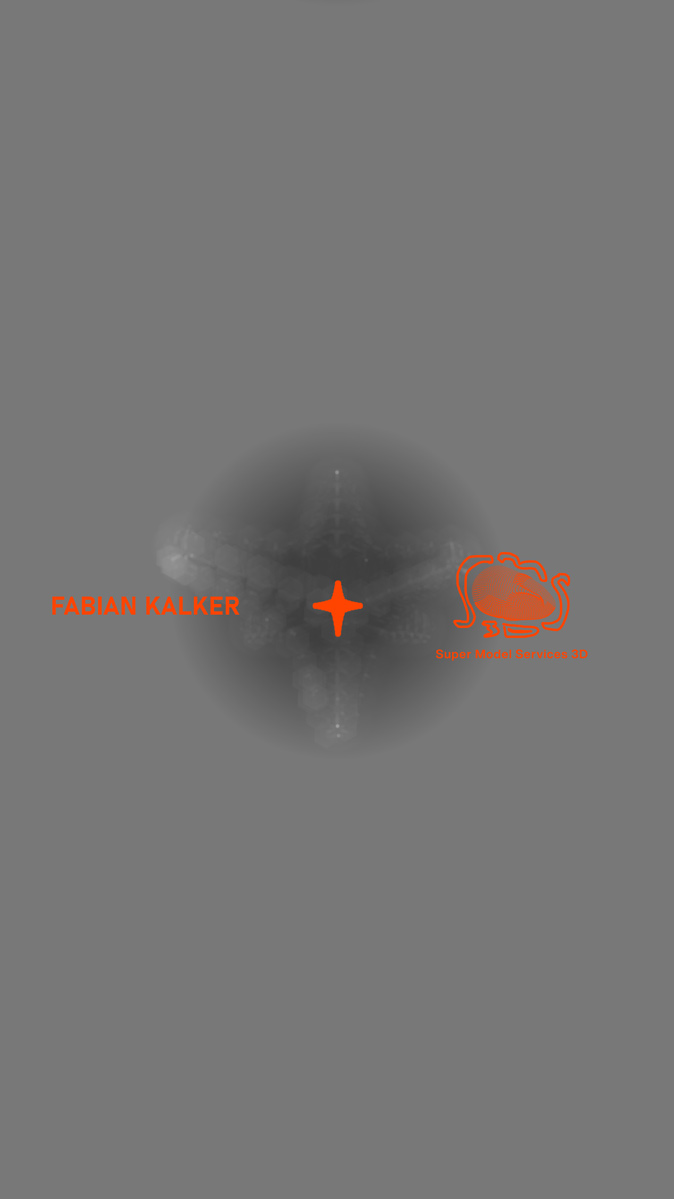 Exploring the concept of visual and audible sensuality, Frieda and Till animated a high-gloss 3D object by using fractal geometry. "We discovered the Mandelbrot set and fractals, which are everywhere in nature and represent natural growth. From that point on, it was clear that we wanted a fractal object to represent Fabian and what's important in his life." The object, titled "Lustobjekt," carries sexual associations through the choice of color, surface sheen, and pulsating movements. The website features playful elements, including color changes and animated cursor effects. 
For the 2022 edition of the Berlin-based art exhibition HOT MESS, SMS3D collaborated with multidisciplinary artist Jakub Kubica on a soundscape and digital landscape, exploring possible environments for future life. The collaboration came about after HOT MESS 2021, where Till and Frieda exhibited their creative explorations of artificial flowers built with Geometry Nodes in Blender. "When we met Jakub there, he suggested collaborating on an audio-visual artwork. We decided to develop these explorations further by surrounding them with fragments of nature and life," Till explains. These new materialities form a symbiotic dialogue with Jakub Kubica's sounds. "The future world we envisioned is in an idyllic state of equality in which genders, species, technology, and nature come together in one symbiotic entity. Funnily enough, it all started with technical research and then ended up in the creation of a poetic utopian idea."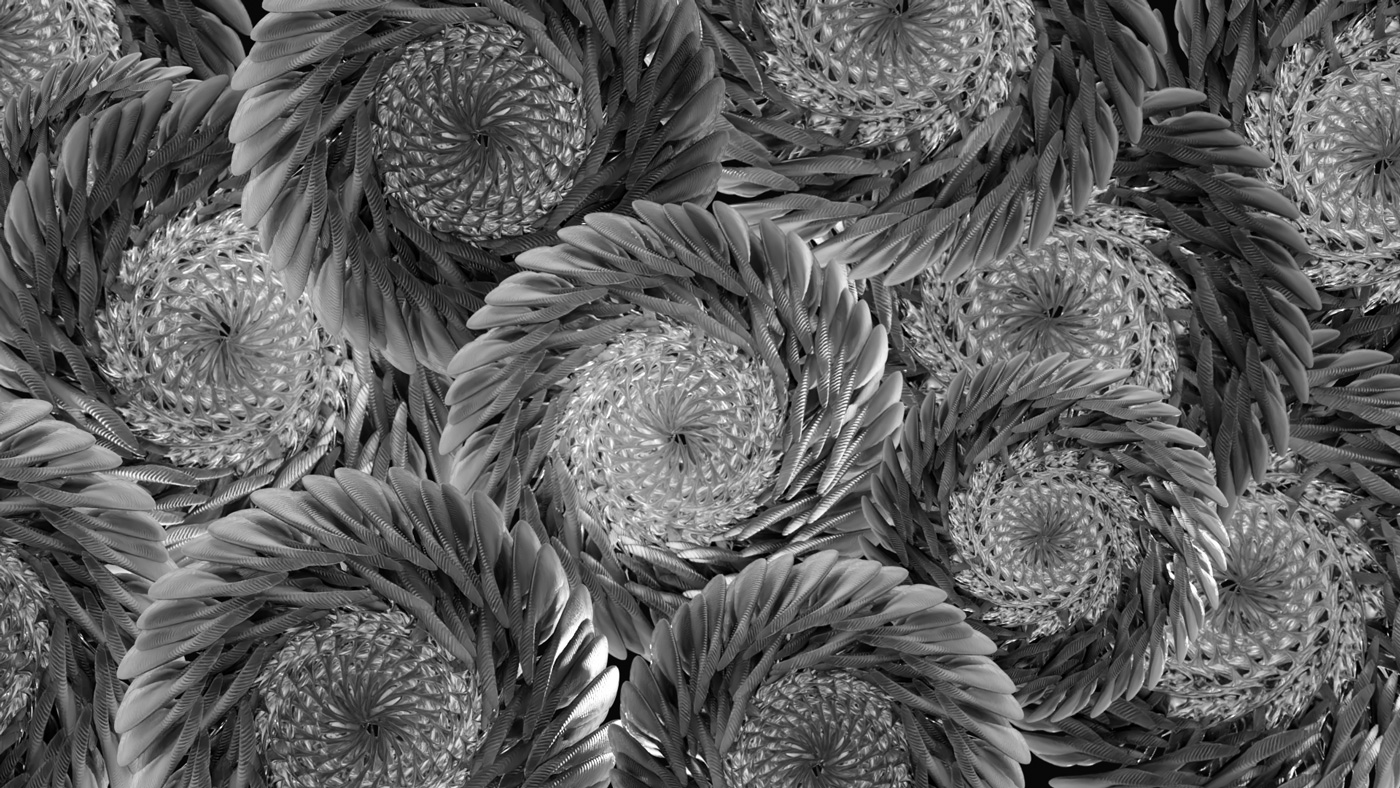 In the last months, SMS3D have completed their first digital fashion collaboration with Plateau Candy, a studio for emerging digital practices. This yet unreleased project utilizes 3D visualization to highlight the possibilities of combining a new way of generative art and phygital fashion. Besides this, the creative duo is currently working with Berlin-based theater director Anna Weber on 3D- and AI-generated images for the visual identity and stage designs of a new play premiering in Weimar in April. 
As a new design studio, Super Model Services 3D are still figuring out their ways of working together and defining their roles. After all, running a studio introduces all sorts of other skills and challenges. "Generally, Frieda is more responsible for conceptualizing and coming up with ideas, whereas I am usually interested in new media and technologies that we can utilize to visualize those ideas," says Till, who describes their collaboration as a fluid process. Working with an interdisciplinary network of designers, sound artists, and new media experts allows them to take on more complex projects, as Frieda concludes: "Without them, we could have never created projects with such excellent music, great graphic design, and personal stories behind the concepts. We could have attempted to do it alone, but it wouldn't have been as good, I suppose. Most of the people we worked with were friends, or became friends by now."