As a certain virus currently has a strong handle on us, the environmental issues which have been really present at the end of 2019 were pushed a bit further into the background and faded slowly from the spotlight. There is all the more reason for initiating projects raising awareness for the environment again, like "Vanham" by Dean Giffin and Vitaly Grossman. The idea for the animation evolved while they were hiking together through the national parks in Canada. By focusing on the simple beauty of the life and death of a leaf, the duo aimed at pushing the message for a greener, more sustainable future. During the working process Dean and Vitaly put a lot of attention into the experimentation with different textures and materials and created a fragile balance between digitality and nature. In order to breath life into the animation, the duo teamed up with sound designer John Black who created a mixture of digital noises and synthesizers with natural sounds, like birds, trees and the voice of his son.
The two designer met during Vitaly's holidays in Vancouver in Canada where Dean lives since a few years after moving there from Melbourne, Australia.  "When I was young I looked up to my brothers. I feel they helped open my curiosity and adventure. My oldest brother would bring me along to explore underground tunnels and large abandoned buildings and be his lookout while doing graffiti. Then through skateboarding I got into editing, putting music to it and doing the graphics", Dean tells us, looking back on his early beginnings. After a bachelor's degree in Multimedia Design at the Swinburne University of Technology, he has worked several year's in the industry before founding his own studio. Apart from that he co-runs the independent collective "Proto" in Vancouver working in the fields of interaction, motion design, animation and art.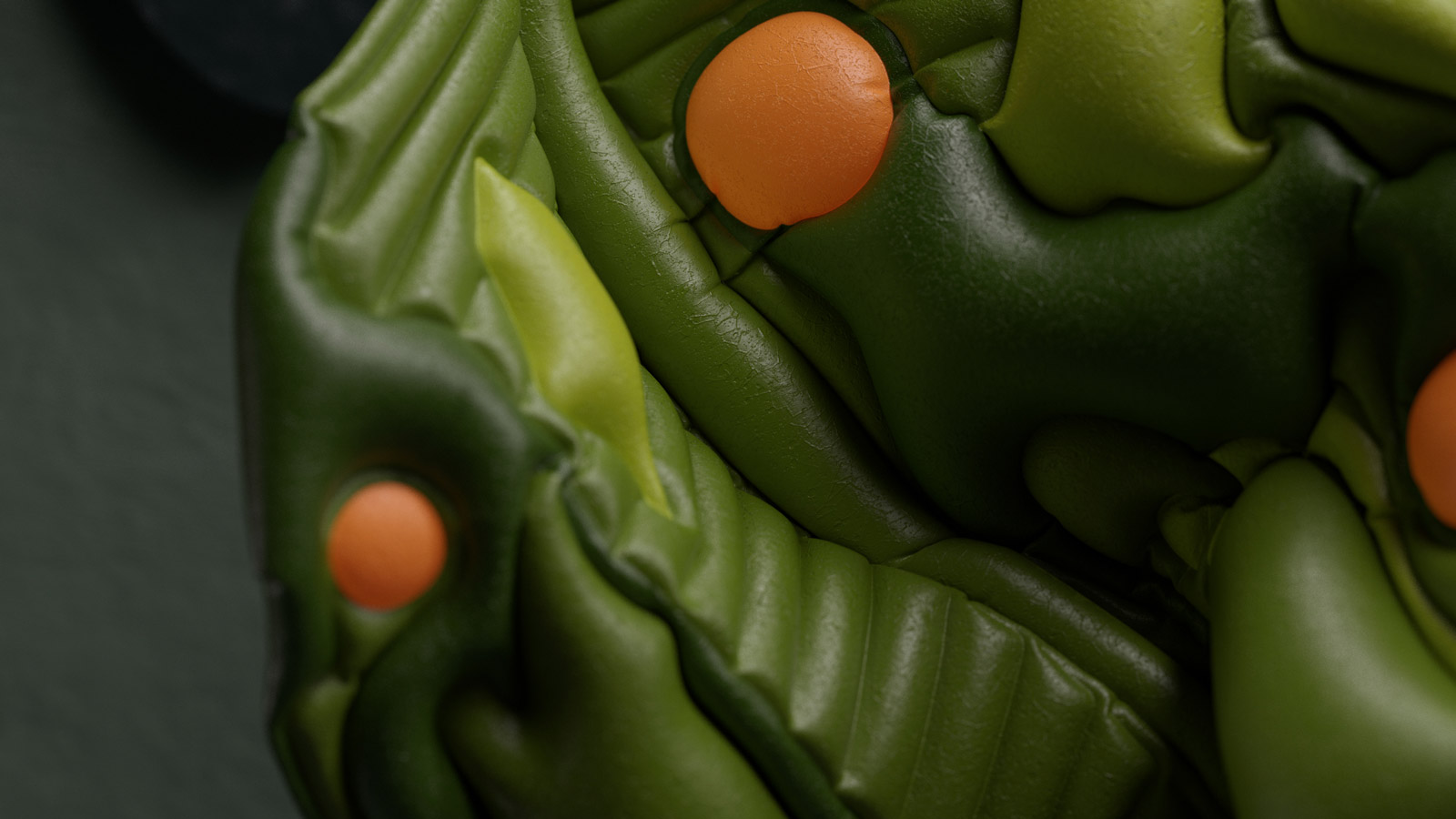 "I started studying fine arts at the Aki Academy of Art & Design in Enschede in the Netherlands, but lacked visual problem solving at that time", Vitaly reflects, "So, I left and continued my studies in Münster, Germany, where I received my diploma in graphic design." As the Münster School of Design is well known for its cross-disciplinary approach teaching product design as well as photography and mixed media, Vitaly had the chance to fully concentrate on improving his skills in different disciplines. Due to his fascination for visual concepts and story-telling, he has worked as a director for several production studios, like foam studio, FutureDeluxe, Sehsucht and Tendril. 
In the following interview, we talked with the duo about their recent collaboration, our responsibility for the environment and finding the right balance between organic and man made design.
How would you describe the aesthetic of your work in general?
Dean: In the beginning, I spent a lot of time learning the software or doing work for clients to pay the bills. Over the past few years I've enjoyed just being exploratory by combining new developments in software with traditional forms of visual communication. So I feel my work is always changing and evolving. My current folio tends to lean towards a tactile feel. A balance between plausibly photo-real and surreal. I try to use common connections for people to relate to but then use simulations to break the norm and create the unexpected. However over the past couple of years I've been experimenting with real-time software and creating installation based work. So hopefully in another few years you could look at my folio and my aesthetic will have evolved.
Vitaly: I think I'm obsessive with grids, patterns and golden aspect ratio. At least that's the first thing I turn on in my layout before I start to scribble ideas and concepts. I'm strongly driven by stories and narrative, or rather I like the idea that everything I create has its function and narrative. Though it's sometimes challenging to use this technique in commercial work where everything is driven by time, money, taste and the clients most beloved color — there are ways to implement this little constraints throughout a commercial spot. I would say I try to find and implement as much as possible of those elements — sometimes tangible, sometimes invisible. 
Where do you get your inspiration from?
Dean: Co running "Proto" gives me great inspiration. It's a large reason why Vitaly joined us in the studio and we got to work together. It's not just a shared studio of artists working in new-media, design and art but we also run workshops, artist talks and events. It's a great way to collaborate and share ideas and learn together. We are also looking at ways to make a digital space for "Proto". Where you can hang out in a virtual room to chat and learn from each other. It seems like a perfect time to create more digital workspaces with the current situation (COVID-19).
Vitaly: It's difficult not to be influenced by social media feeds like Instagram, and sometimes I find myself spinning around in circles while using apps, like Pinterest, for research. Offline, I find many influences from my environment, like the museums and art exhibitions in my neighborhood. I'm inspired by the work of my friends who are illustrators, material designers and photographers. The fashion industry is also a great place to look for colors, shapes, motion and textures. For "Vanham" for example Dean and I went to the public library to get inspired.
Where does your fascination for typography come from?
Dean: My fascination began when watching 411VM as a teenager. I think I had over 50 skate videos and all of them used typography with the footage in cool ways. A little reference here if you're interested I think from growing up and watching that it has now just naturally evolved into how I can balance typography and visuals together to communicate the right message.
Vitaly: I studied graphic design and typography was a major part in all the years at the university. We're surrounded by typography all day. Some typography wants to scream and some wants to be invisible. I find it always interesting to use typography as part of the visual concept and therefore to be aware of its reason and usage. It's the same with music in videos. It can support the visual idea or it can destroy the whole spot.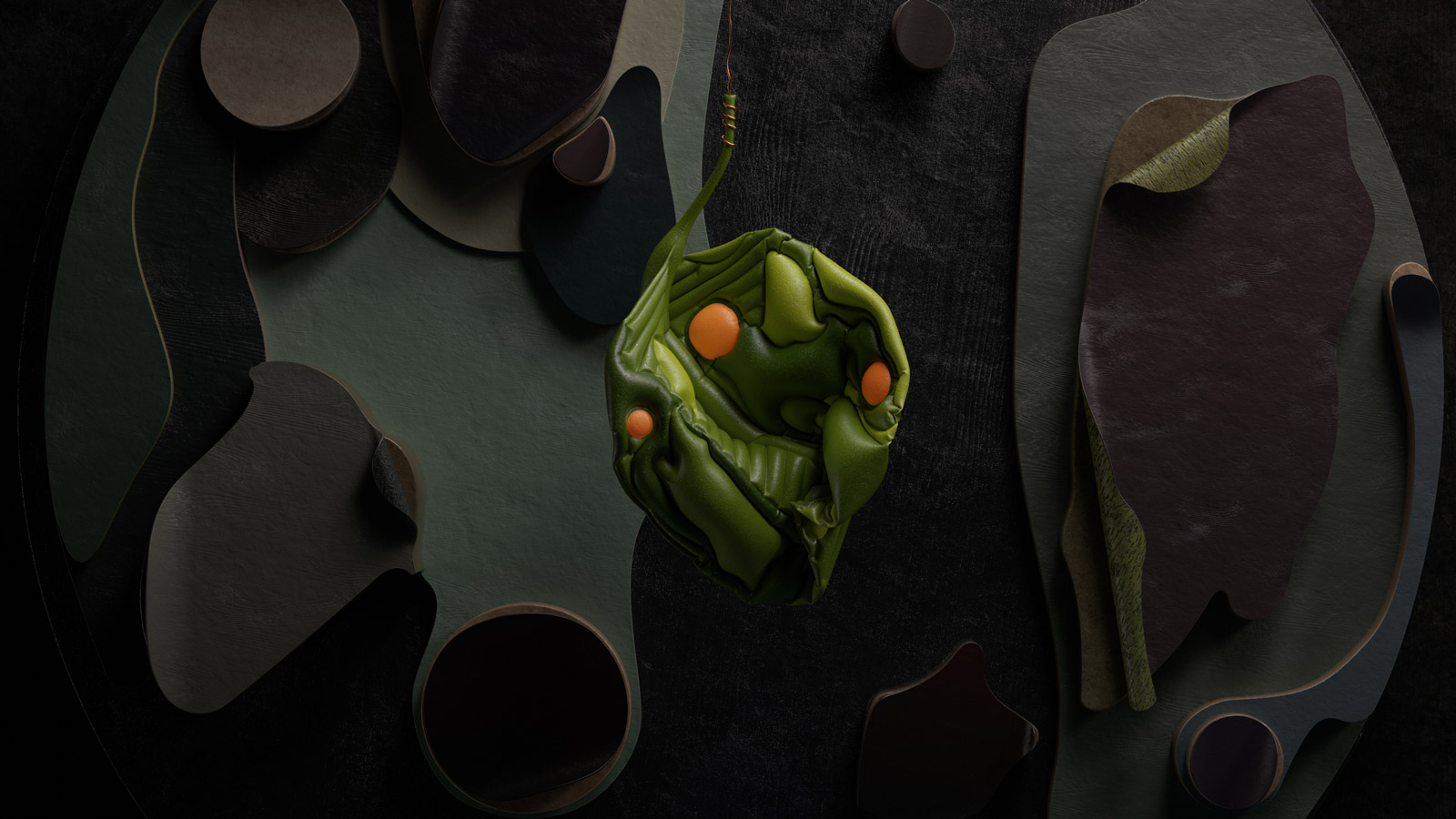 Do you remember your first encounter?
Dean: Vitaly was taking a working holiday in Canada. When he arrived in Vancouver he came across my work. He hit me up through instagram and we went for a beer. One week later he rented a desk at "Proto" and the beers kept flowing. In that time we made it a priority to do a collaborative project together before he went back to Germany.
Vitaly: Yep, that's how it was. I was happy to find Dean not only because we have the same taste for design but also have a lot in common and kinda the same world view. This all made it a very smooth transition from the pub, into the same office and led later to this amazing collaboration.
What is the message behind "Vanham"?
We spent some time chatting about what we both wanted to do. Vancouver is a beautiful city with plenty of hiking and nature. You see the mountains change so much through the seasons. And with the climate in its current state, we decided to focus on nature. We talked a lot about varying ideas and the project was going to be much larger. But with time constraints and juggling it between commercial work. We narrowed it down to focus on the simple beauty of the life and death of a leaf. Dean has been working in the fashion industry and uses software to create cloth like fabrics. We thought by utilizing these tools to create the leaf would not only result in an interesting look but also help further push the message for a greener more sustainable future in the fashion industry.
Can you explain to us more about its visuality?
It was a balance between the organic and man made design. The organic comes from how the leaf moves and the tactile feel through the use of textures. And then a more refined design comes from the way the leaf was illustrated and the bark layout on the background wall. We used the overall color balance and composition of the piece to tie them both together.
How would you describe the atmosphere you wanted to create?
We didn't really go into the project with an atmosphere initiative. We just wanted to jam on a project together and have some fun. At one stage we were going to create a bunch of different leaves that would be wired together to make one larger object. I feel that would have resulted in a more strange atmosphere. However, after talking more about the project, we decided we wanted to focus the viewers attention more on the single object and its details. To showcase that beauty in the changing from life to death and the contrast between the two states. In the end I think the piece almost feels like a visual merchandiser has set up the leaf to be displayed in a shop window. This isn't initially what we were aiming for but we're happy with the result.
During the process, you experimented with different textures and materials. Where did you get the inspiration for those materials and why did you finally decide on the final ones?
For the research we tried a different approach as usual. Instead of using the typical research tools like Pinterest we went to the public library. There are tons of books about handcraft, fabrics and interesting materials. We've got lost in the history of older Japanese sewing techniques and modern quilt design. But we were also surrounded by nature and therefore had the best references straight in front of us. We collected leaves on our way to the studio to examine, and looked at bark patterns. Through the experimentation process you can see other style frames that we liked. However, the finished design was most appropriate for both a unique look while still balanced enough that the audience could make the connection to the peeling of bark and that it was a leaf that they were looking at.
You worked closely together with sound designer John Black. Which role plays sound in the whole concept?
Sound plays an important role in creating the balance between beauty and the changing state of the leaf. With the duration being so short, the challenge was to have distinctive sounds for the intro, transition and end. It was important that although the leaf had dried up and died, that it still felt positive and uplifting. This further solidifies the message that there's beauty in all forms of nature and the changing of seasons. To help make the sound design balance with the atmospheric and organic feel of the visuals, we suggested to John that if he wanted, he could record his son's voice to put into the mix. We loved that idea because as a child, there's a sense of imagination and purity. That along with the sound of the birds chirping really helps make the piece feel we are all part of the same ecosystem. It's all very subtle, but I feel combining these elements helps give the piece further depth, intrigue and made the audio feel at home with the visuals. And as this is a collaborative piece, it made the experience for John much more enjoyable as he got to involve his son. We are really grateful he came on board and did such an amazing job.
Why is the subject of the project important to you personally?
We think the subject matter of the environment and climate change is important to all of us. Because it's a non client project and we had total freedom so we saw this as a good reason to focus on nature. It's about all of us taking steps towards a more sustainable future. We still have plenty more steps we need to take but happy that we collaborated together for this kind of piece. In regards to fashion, we think the industry is going to go through a major shift over the next decade. Software like Marvelous Designer allows for a much more cost effective and environmentally friendly way of prototyping and iterating. But we feel much more could be in the digital space. Runway shows and the models could be augmented into a virtual digital space and have your audience online. This would allow for not only a much greener footprint but also open up the possibility for using digital artwork and animation to be part of the show. Today's audience and especially millennials hold brands to be much more accountable for their actions towards the environment. But it doesn't need to be seen as a negative as we believe we will see some really interesting and innovative approaches to this sector and we are hopeful for what's to come.
Can you tell us more about the working process and guide us through the individual steps?
We wanted to find a way to not only collaborate but also learn from each other. I ran through how to use "Marvelous Designer" for Vitaly and in return he showed me "Redshift". MD is primarily used in the fashion industry however because it does such nice cloth simulations, we thought we would get an interesting result if we used it for the leaf. We first began by doing a simple test in MD to see if it would work. Once we saw potential, we began doing iterative designs of the leaf. We wanted to find a balance so that the form would communicate some of the fundamental qualities of nature, without being overly representational. While Dean was doing simulation tests , Vitaly created illustrative elements that made their way into the final design of the leaf. Coincidentally the same illustrative look was used to create the patterning on the wall. Next step was to find the right look of how the leaf would move and transform from life to death. We did quite a bit of trial and error to find the right approach. All the iterations that we didn't end up using just helped point us in the right direction. Sometimes you only know what works by testing it to find out.
What was the biggest challenge of this collaboration?
There were definitely technical challenges from the software, but we think mostly it was finding the time that we could both work on it. We both had our own ideas about what the piece should look like. And only through discussion and good communication can you get to the best result. The project gave us a great way to get to know each other better and a bedrock for ongoing work between us in the future.
How important is collaboration to you as a design practice?
Extremely. Whether it's from a personal piece like "Vanham" or even commercial work directly with the client. It still all comes down to collaboration and working together to produce the strongest outcome.
What is important to you during a collaboration in general?
Communication. It's not a collaboration if the other party is holding back what they think. It's about having the freedom to express your views and ideas freely, and then work through those ideas  together to narrow in on the same common goal.
DO YOU HAVE ANY COLLABORATIVE PROJECTS IN MIND WHICH YOU FIND INSPIRING?
Dean: I watch a lot of the tv show Grand Designs. It's about people building their dream home. Each project is completely unique, with many calling for custom-made elements that make the final result not only a home, but also a work of art. Through their process, you see a lot of the couples always struggle and go over budget but what you also see is great collaboration either between the couples themselves, or them working with their architect or builder.
Vitaly: Recently there are a few many projects I see popping up in my daily feed. It became quite popular to combine different professions and skills sets. Especially handicraft artists and digital artists team up to create unseen and unique designs and bring digital work alive and vice versa digital work has this higher level of detail and this special manmade look and feel.
While "Vanham" plays with the tension between nature and technology visually, it also raises awareness for the beauty of our environment. Let the work of Dean and Vitaly mesmerize you with the fragility of nature and delve deeply into the life and death of one, simple leaf.