When we last wrote about Ada Sokół in November 2019, the designer was just in the process of redesigning her identity together with Paris based design studio Panama Papers and already gave us some hints about possible collaborations in the future. Half a year later, we checked in on her again to see how the "Malleable" identity has evolved over the last couple of months. Turned out it was just the right moment to welcome the youngest offspring of the "Malleable" identity, a brand new jewelry collection designed together with Poland based jewelry brand Melancholia. "As a longtime admirer of jewelry, my dream was to not only visualize it, but also become a part of the designing process", says Ada, who has worked on two fictional jewelry brands with designer Etienne Garachon before, "I suppose that it somehow awoke a deep yearning within me to create a physical collection." The result can be seen as a true materialization of Ada's vision and "a real-life quintessence" of what 'malleable' truly means to her.
The initial idea was actually to focus on just one piece of jewelry, but soon it turned into a whole collection. Inspired by the shape of the logo, they created a variety of adjustable elements that could be transformed and used as a base for different pieces, ranging from bracelets to necklaces and earrings. After printing out the 3D drafts of the designs and working on the proportions, they started to discuss the materials, deciding on Keshi pearls and sterling silver. "The choice of these materials was not random. Silver's malleability is high which makes it capable of obtaining many shapes while gentle irregularities of these defined pearls are indeed worthy of the 'malleable' term", Ada explains. Apart from the basic chain elements, they incorporated two distinct links into the bracelet and necklace – the S for Sokół and the M for Melancholia.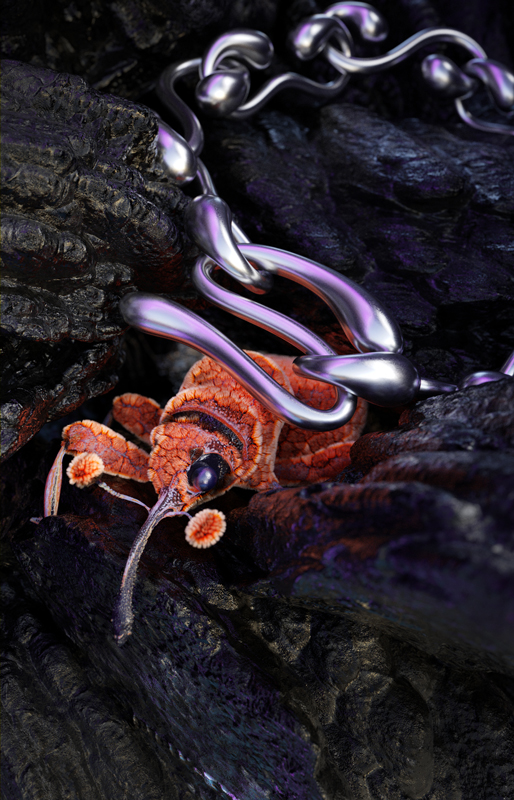 In order to address the important issue of consumerism and raise awareness for the responsibilities we bear as consumers ourselves, Ada put a special emphasis on the quality of the collection. "Each purchase should be considered or rethought and all that we purchase should be lasting us for years to come", she explains her intentions, "I worked with Melancholia to create pieces which would accompany its owners through life as they themselves grow and move forward, reminding them of beauty that is hidden within never ending change." In Melancholia, Ada has found a partner who shares the same energy and aesthetic taste when it comes to work. "The people behind Melancholia are deeply passionate. Their view on jewelry as universal pieces of art that create new configurations within fragments of our world through detail-focused handiwork with particles of matter, is truly fascinating", she tells us, "I feel that every detail of this creative collaboration was thoroughly discussed and we allowed each other to have equal say on every aspect of the product with a sincerely supportive atmosphere."
The release of the collection was celebrated with a incredible 3D campaign. By showing the life cycle of insects, like caterpillars and moths, Ada creates a metaphor for the transformation that every one of us undergoes throughout his life time. "Some of the most uncanny looking caterpillars have been known to evolve into most beautiful butterflies and moths. Just like our characters: we are adopting many shapes and beat a lot of obstacles along the way striving to reach our final, most alluring form", she explains. 
Ada has always been obsessed with nature. Insects, amphibians, flowers and plants are recurring subjects in her work. "I find it to be the source of the most astonishing and stimulating triggers. If you get deeply into it, animals and plants are way more complicated machines than most of the technological inventions we have ever managed to bring to reality. Mother Nature will never be beaten by humans in creativity, we can only learn and remain humbly inspired", the designer says about her fascination. 
As 3D-art and therefore Ada's most dominant medium is often described as "unnatural", the relationship between nature and virtuality can be quite tricky. "It really depends on one's technical skills. If you would like to mimic nature in 3D, you need to devote a truly significant amount of time in order to achieve satisfying results", Ada adds on the matter, "In my previous publications I mentioned that human brains are very sensitive to any form of abnormality or distortion from what we perceive as natural and what we know from real life. 'Unnatural' visuals are definitely easier and faster to create, they can have a wider reach and reflect current world pace."
Right before Ada and the team of Melancholia planned to release the collection, the whole world was suddenly shaken by the pandemic and its uncertainty. "We have been hesitating, thinking whether the timing was right to make any move. Morally if felt bad – a lot of people are still fighting for survival, and the idea of promoting products made us feel conflicted. At the end, however, we decided not to wait. 'Malleable' is a personal project and I truly believe that anything that can help us feel inspired or forget about reality for a moment could serve to lift our spirits", Ada explains their decision. 
Apart from an upcoming AR project that she can not reveal more details about, Ada hopes to build upon her identity in the future. "The project originated from the concept of having a personal identity, which felt important to me at that time. Although the term 'fluid identity' is quite popular nowadays, I found 'malleable' to be more gentle and beautiful. Whether or not this topic becomes important again in the future in relation to creating something new for this project – I cannot say for sure, the time will tell."