Over two years have passed since we last wrote about the designer and visual artist Ada Sokół. In her work since then, the artist has found unexpected ways to approach the unknowable and again revealed herself to be a true artist with an ever-evolving, inimitable style. Last month, Ada introduced a radical redesign of her website programmed and designed in collaboration with the Poland-based Digital Ecology Institute and web designer Zofka Kofta. Not only does the new design come in a picture-perfect design, but it also delivers energy-efficient performance. "For some time, I was aware of the harmful effects on the environment of traditional online platforms," Ada tells C24 about the long and thoughtful process, "so I felt the need to change." The so-called "Adaversum" can be described as a digital ecosystem, introducing Ada's work and offering a platform for her to raise awareness around various topics on environment, technology, and mindfulness. 
In the last years, Ada found a way to channel the themes of activism and environmental protection in her work. In 2019, she created the artwork "Gokotta: Bonding" for Wieden + Kennedy Amsterdam's "Lost and not Found" exhibition supporting the Rainforest Trust's SAVE challenge. The same year, she published the essay "On the NuDesign Sensibility" about the correlation between design and climate change. "I hope to use my privilege of having such a platform to inspire others by sharing my thoughts," Ada adds.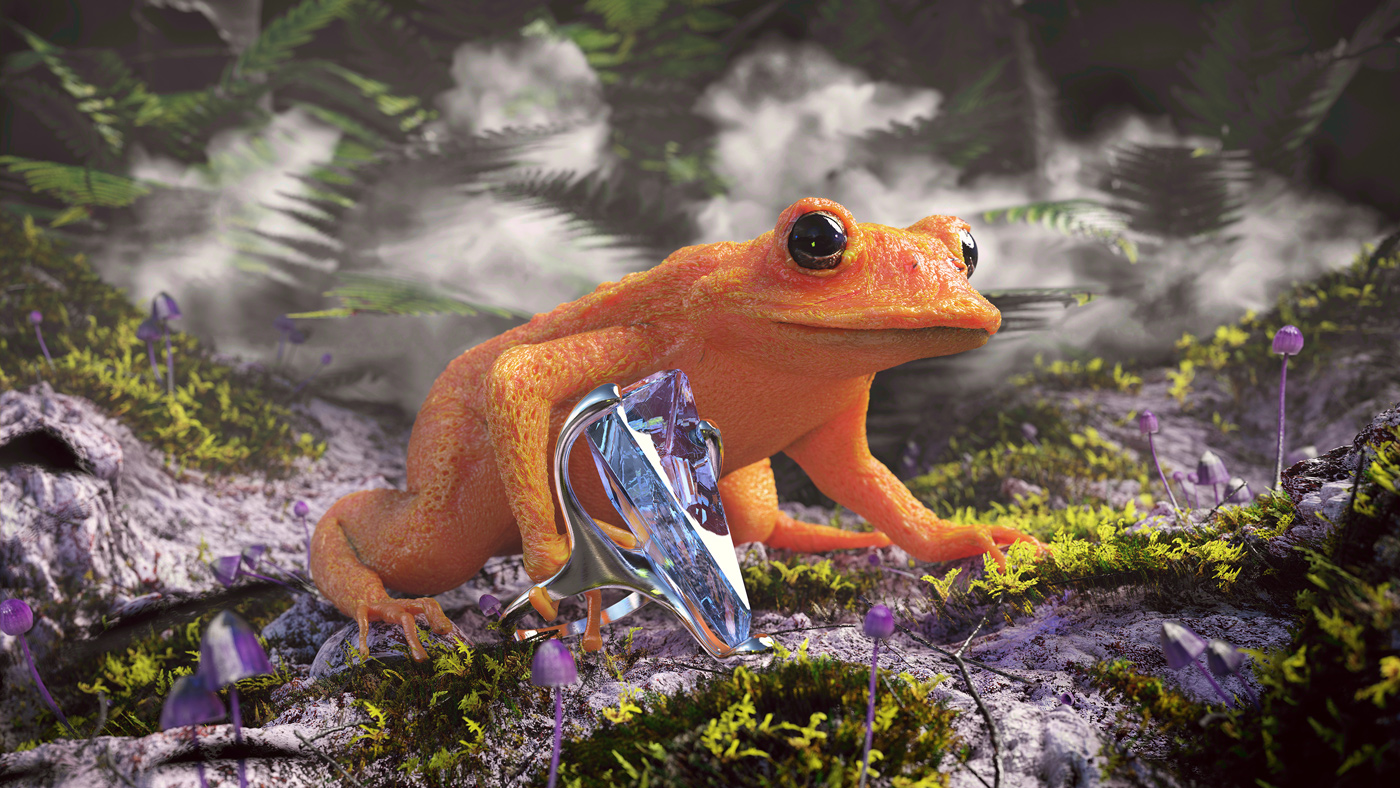 Almost 1.88 billion websites are currently available online. The more complex these websites are, the more energy they require to load, increasing their carbon footprint significantly. In recent years, the awareness about the environmental impact of the internet has been slowly growing, yet eco-friendly, sustainable websites are still in the minority. Founded out of an urge to collaborate with like-minded designers and developers, the Digital Ecology Institute aims to shift the paradigm of digital design by making energy efficiency and data transparency become the standard of modern web design. "This approach is future-oriented, as we believe that the crucial part in the transition towards decentralized networks is raising awareness about the limitation of natural resources," Joanna Murzyn, initiator of the Digital Ecology Institute, explains. Two years ago, Joana participated in a research project on electronic waste dumps in India, where she learned about the consequences of internet pollution. "It was then that I realized the enormity of the problem and that we needed to take urgent action."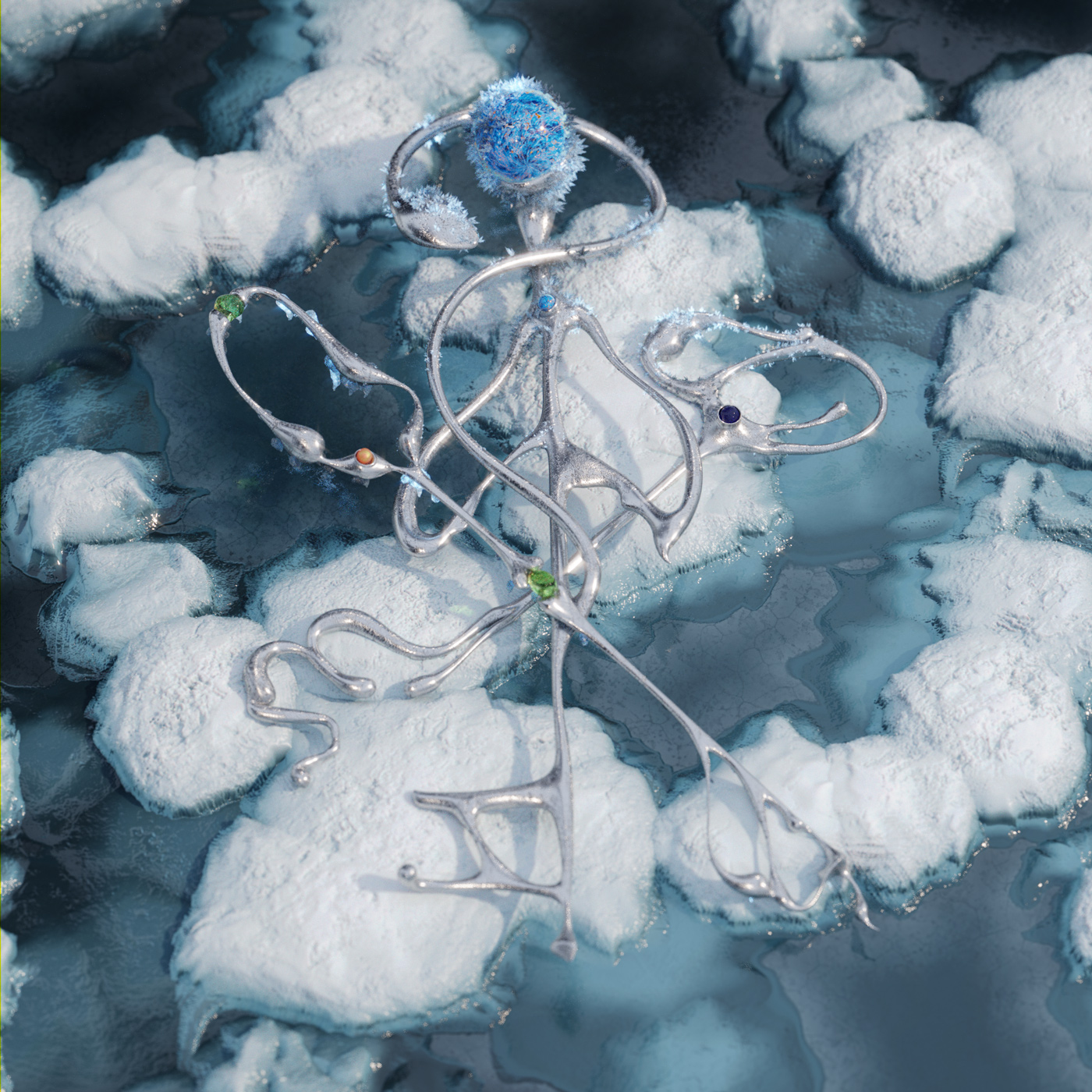 While the internet is growing at an incredible pace, the interest in digital sustainability is only growing slowly despite the awareness of climate change and the need for environmental protection efforts. "This is a very complex issue. There has historically been the segregation of gender in the technology industry, particularly in the computer development field. The internet has lost its warmth and humanity. It is full of fathers, but there is no strong mother figure to take care of us. To change this, we need more inclusive communities that will enhance women to embrace tech with a sense of empathy, not a desire to dominate," Joanna concludes.
Making ecological and sustainable choices naturally comes with limitations regarding design and performance. Throughout the redesign process, Ada and her team had to question every basic premise of conventional web design and make sure not to make decisions for artistic but pragmatic reasons. That also included letting go of initial ideas. "It was challenging at times—learning that what you envisioned can't be done within the ecological guidelines and looking for alternatives," Ada remembers. Yet, her website is proof that ecological web design does not necessarily mean having to compromise on aesthetics. "During our initial research, we discovered a lot of low-tech websites with raw and bland designs. As an artist and visual designer, my website also needs to reflect my style." Besides compressing media and using system fonts, another trick was choosing a green hosting provider to make the website more energy-efficient. "Considering an analysis of past visits, we carefully selected the final location of the hosting company, taking into account the footprint of data storage and its transmission," Joanna explains. In addition to open-source tools like Wire and CryptPad.fr, the team implemented carbon-conscious analytics by Cabin to ensure data privacy and CPU- and memory-friendly performance. "I'm sleeping much better, knowing that my digital presence is much more energy-efficient", Ada tells us. 
It's been another big year for the designer and artist. Since December 2021, Ada has been working with interior design and lifestyle brand Moooi on an immersive installation for Milan Design Week during Salone del Mobile this June. Next to that, the launch of Ada's upcoming collaborative typeface "Adaglossum" is coming into sight. Meanwhile, the Digital Ecology Institute is cooperating with Biennale Warsaw to evaluate the environmental footprint of this year's event, measuring the energy consumption of interactive installations, event pages, and video streams. "Our main goal," Joanna concludes, "remains to educate our clients on how to create sustainable and carbon-conscious digital products and services, as well as building a community of ethically responsible digital designers and developers."