While working together on various concept sketches for a pitch at Studio Great, the two graphic designers Alexander Raffl and Lukas Haider laid the foundation for what would later become their typeface "Unknown". As the final design for the pitch ultimately followed a different track, the duo continued to elaborate their initial experiments and have currently released three different styles of the contemporary display typeface: RND (Rounded), PX (Pixelated) and MX (Mixed). "Although the roots of the typeface are derived from a linear grid-system, the overall appearance of each cut is still organic, giving each character enough freedom to have its own personality. For additional flexibility the typeface offers numerous alternates which can easily be switched using upper- or lowercase characters", the duo tells Collide24. "The three styles represent different approaches towards the same typeface, ranging from mechanically constructed to organically grown and a symbioses of the two." 
At the beginning of the process, Alex and Lukas started visualizing their idea by making some analogue sketches, before turning to digital programs, such as Glyphs. "As soon as the general style with its distinct characteristic emerges, it is essential to find the right balance between an underlying system the typeface builds on and a certain kind of freedom to make it feel unique. Finding a good harmony between system and freedom often presents itself as the most challenging part of the process," the two designers explain while guiding us through their working process. At the end, the three different styles of the typeface developed very naturally. "Since our approach was to explore a certain kind of aesthetic freely by experimenting with typography, we are happy to see that our initial ideas had the room to grow within the project – resulting in having not one but three styles that compliment each other", Lukas and Alex tell C24.
In the past few months, "Unknown" has already been used in various design projects, among them the anniversary long-sleeve of the German record label TAU. "Unknown shows its strengths at big scales but doesn't need to hide itself when it comes to smaller type sizes", Lukas and Alex explain. "We created a vast set of additional characters to make the experimenting with the typeface an enjoyable process."
The two designers met during their time at the Viennese graphic design studio Great. While Lukas has already worked at the studio for several years, Alex decided to turn his initial internship into a permanent job after finishing his master degree at the Designschool Kolding. "One of our first encounters was a social gathering in the office where we accidentally ended up being dressed alike – including an identical can of beer in our hands", the duo jokes. As Vienna offers a variety of cultural activities and a vibrant creative scene, the two designers benefit from "the broad network of resources and knowledge that you can tap into."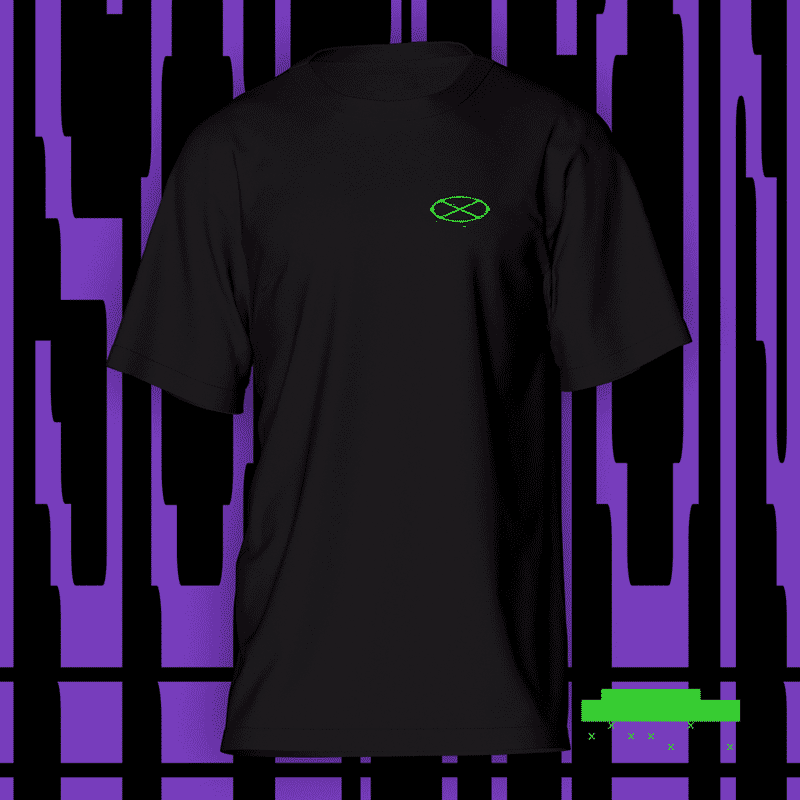 While Lukas rather goes with his gut when it comes to designing and takes a new project heads on by directly trying out ideas on the computer, Alex often takes his time to sketch his first ideas on paper and do some research. "Our roles are not static and leave room to experiment. Our goal is to grow with each project while picking up new skills and enjoying the process", they explain. But however different their approaches may be, the two designers clearly share their passion for typography. "What really sparked our interest in working with typography is its broad variety of options to really make a project speak a certain language – even more so if you can tailor it to your specific needs." As the duo continues to go from strength to strength, they constantly push their style forward without distancing it from their existing work. "A fundamental element which can be found in most of our project is the heavy use of typography with the intention of creating balanced visual compositions with a contemporary look. We try not to think only in static images, but to implement motion design into our work in order to add another expressional layer to our projects", the designers conclude. 
As collaboration is a fundamental part of their design practice, it is no wonder that Alex and Lukas are currently working on another project together. This time, they are creating the visuality for the debut album release of a Colombian techno artist, including two custom fonts, a microsite, animated visuals and multiple cover artworks. "Tossing ideas around and sharing them with each other always proves to be a fruitful way to improve and sharpen a project. Collaborating often brings a project to the next level by pushing each other forward again and again", the duo reflects, "This way, projects don't only get done faster but turn out to be more wholesome and refined."
For everyone interested in experimenting with "Unknown", the typeface can be downloaded here. Get it while you still can!