Since 2001, the Singapore-based band The Observatory has created an impressive oeuvre of ever-evolving avant-garde music. The band's current constellation comprises multi-instrumentalists Cheryl Ong, Dharma and Yuen Chee Wai. In 2018, two of its cofounders—singer-songwriter and guitarist Leslie Low and Vivian Wang, fellow singer and keyboardist—left the band. Since then, the current trio, consisting of Cheryl Ong, Dharma, and Yuen Chee Wai, has ventured into more improvisational, instrumental, and noise-related realms, as impressively evidenced by an EP with Japanese musician Haino Keiji.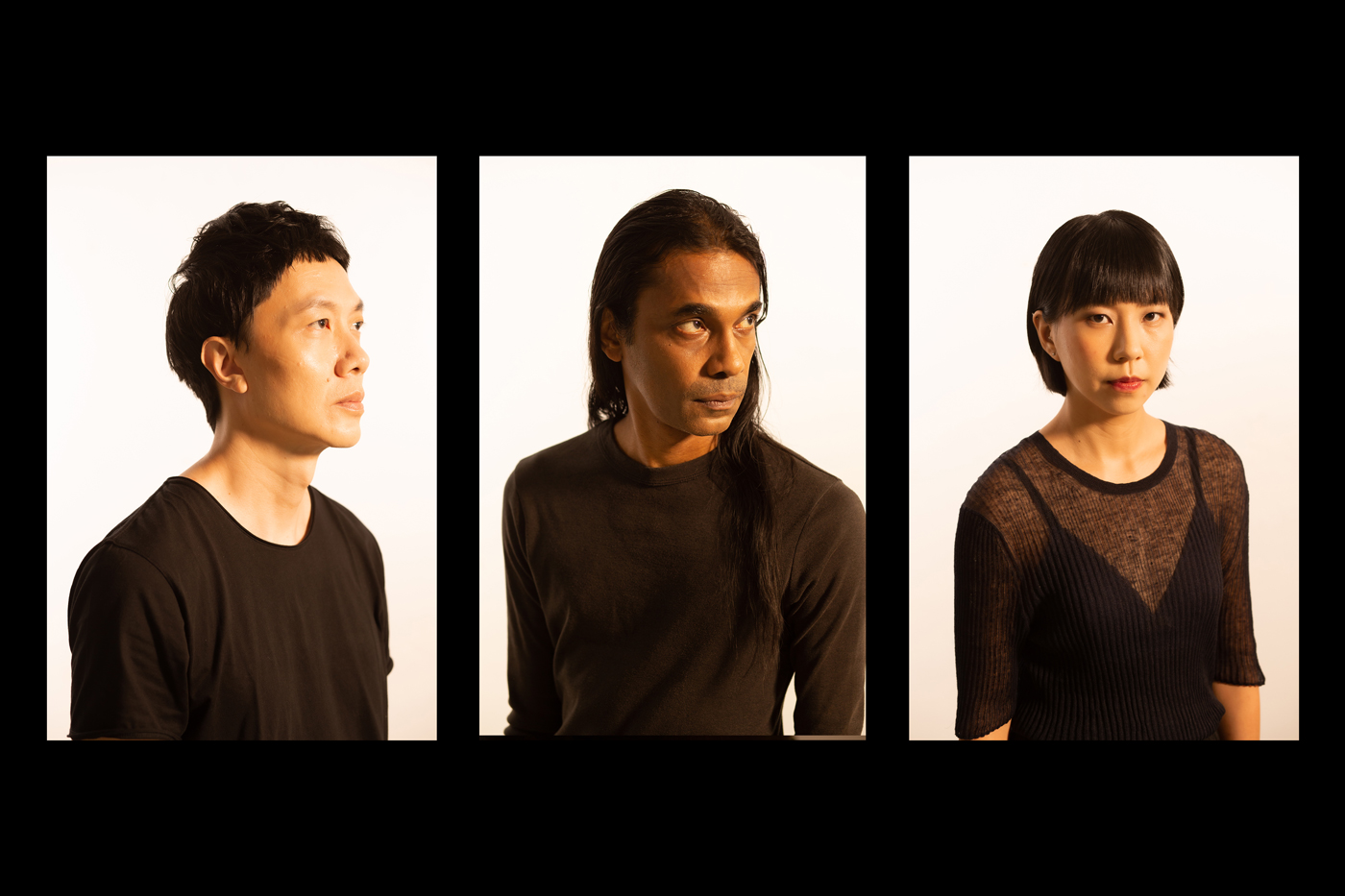 For their latest album, Demon State, they joined forces with with musician, sound designer, producer and long-term collaborator Koichi Shimizu. The album was released on the Singaporean label Midnight Shift, which in recent years has become a well-known platform for experimental music, ranging from polyrhythmic explorations of Düsseldorf-based Harmonious Thelononius to razor-sharp avantgarde electronic of Singapore-based Xhin. "The music scene in Singapore has grown and progressed a lot since the late 90s, but unfortunately the experimental music scene here is a rather small circle of practitioners," Dharma tells us.
Collaborator Koichi Shimizu has been producing electronic music since the 1990s and has also been active as a sound designer for installations and films, including regular collaborations with celebrated Thai film director Apichatpong Weearsethakul. After living in Bangkok for nearly twenty years, he moved back to his home country Japan in 2020 and released his EP Imprint.
"We've known each other for many years, since around 2005," Dharma tells us about the long-lasting relationship with Koichi Shimizu. "Over the years, we've worked together on many occasions in Singapore and Bangkok. Demon State is our first collaboration as a studio production," Koichi explains. "When the Observatory played in Bangkok most of the gigs were organized by Koichi and he also did live sound for us. Besides that we also got Koichi involved in two separate editions of Playfreely, an annual festival that we organize," Dharma adds. The resulting eight tracks stem from an improvisation session that The Observatory and Koichi Shimizu recorded together, using mainly guitars, drums, modular synthesizers and effect pedals.
The feverish cover-art illustration of Enka Komariah displays a person trapped in a cage seemingly surrounded by its demons. "I first came across the work of Enka Komariah from an illustration on a Senyawa T-Shirt that I bought a few years ago and had been following his work. From a line art style, he developed his expression using oil painting which immediately struck a chord with me and I thought we have to find a way to present it. With the help of Kavan from Midnight Shift, we reached out to him and he was really collaborative and willing to experiment with ideas. Already the themes he was exploring were very similar to what we had been trying to articulate in our music and ideologies, making it very easy to art direct the overall feel of the artwork," Chee Wai tells us.
While at first glance the name and the cover suggest that the album is primarily about the dark and disturbing, a multi-faceted picture emerges upon listening. It seems impossible to list all the references, influences, and genres that can be heard and felt throughout the album, which is complex and fraught with tension, both musically and intellectually.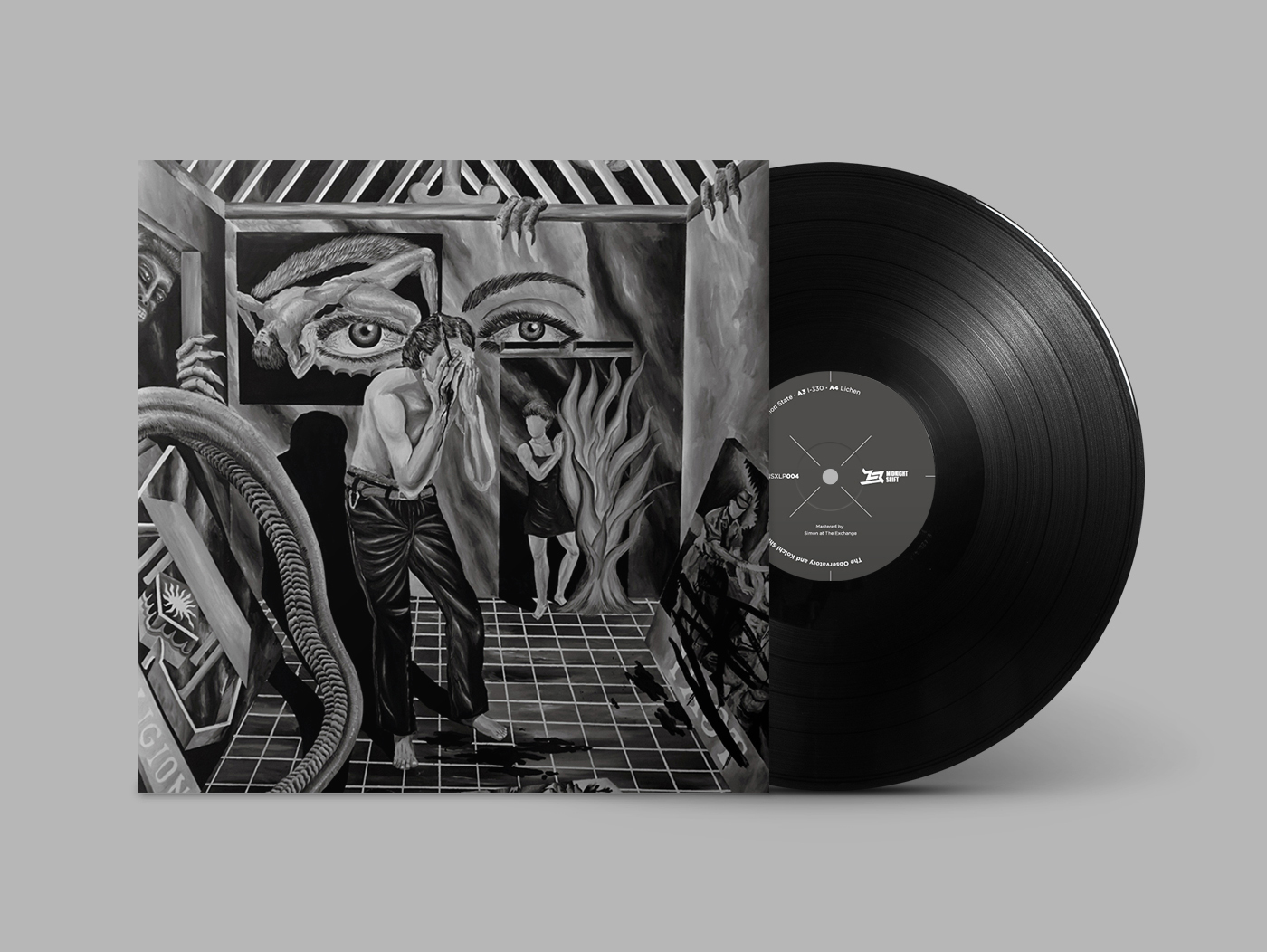 The percussive sound of Indonesian gamelan music, for example, is brought together with the raw and intense soundscapes that dominate the album. And then there is the track Lichen with its steely percussions and steady build-up, ready to leave you in a head-nodding trance. Imprisoned Mind, in turn, with its steady kick and harsh mechanical sounds would not be out of place on a Thursday night at Berghain's Säule floor. The track also includes excerpts of a speech by the former president of Indonesia Sukarno, an important historical figure in the anti-colonial fight of the Global South who got imprisoned and exiled later on.
"The contextual thrust of the album is a confluence of various ideas and influences that we have been inclining towards over the years. What we were reading and watching at that time, and the state of events happening globally amplified our desire to put these thoughts into something abstract yet layered. Some additional influences were Naeem Mohaiemen's Two Meetings and a Funeral, Shirin Neshat's Women Without Men, and William Gibson's Sprawl trilogy. While this album could be read as an outright political statement, it could also be understood as the state of being a demon," Chee Wai explains.
Demon State was released on 23 September both digitally and on vinyl. A Demon State live performance is planned in Singapore for November.