The new track and music video of 'Monja Rebelde' by multimedia artist Juan Duarte and Guillerrrmo builds an environment between fiction and documentary, questioning the performative nature of the internet. During the process of producing the video, the duo teamed up with three other artists – Martina Van Steen, Pedro Nascimento and Alan Ixba – and discussed the subject of the video in online meetings. It was one phrase from the famous essay "A Cyborg Manifesto" written by Donna Haraway in 1985 which lead their way: "The boundary between science fiction and social reality is an optical illusion." As the video was produced in times of the pandemic, it incorporates a lot of their very personal experiences of being in quarantine and practicing self-isolation. "We connected our own feelings and experiences with our research and realized that they were actually part of the fiction we wanted to create", Juan tells C24, "The confinement from social-physical contact has shown us that we stayed connected regardless, through digital media, as well as our dreams."
Based on this realization, they built this multi-faceted, trippy music video, inspired by the enormous speed of our digital world and the massive bombardment of information and images, we consume – and let consume – everyday. Between instagram filters, selfies, tv programs and diy videos, "Monja Rebelde" explores the intertwinement between online and offline, dreaming and being awake – two different, yet inseparable state of minds.
"The message behind 'Monja Rebelde' has many different layers. Every day-to-day action of Monja – which means nun in English – is sacred in a way, be it cleaning or praying", Juan explains, "I believe that each of us has their own holy rituals. I love acting, my mom loves aerobics, my boyfriend loves cooking. In the video clip, we engage in these activities, while slipping into different roles, creating the same ritualistic atmosphere." The word Rebelde – which means rebel in English – connects the concept of these ritualistic activities with constantly questioning and reinventing ourselves. "There isn't one single truth", Juan states, "Life, truth and reality are always plural and controversial. To transcend and to transgress. We're different and that's fine."
During a time of social distance and limited contact with others, social media have gained even more importance in their role to connect people. "It's clear that all the market and all the relational structures have been reshaped and rebuilt during this time, especially regarding our online environment", Juan states, "At one point, while being in lockdown for such a long time, our social needs were not being met anymore. It was necessary to find creative ways to entertain myself. Dreaming, excessive digital presence, video game avatars and midnight sexting were big allies in keeping me in touch with others."
It seems clear that digital platforms and social media will have a large part to play in how to maintain our relationships during this pandemic – at least for the foreseeable future. "Of course, this is also problematic. Personally, I've felt more anxious about being online, while simultaneously spending more time online. I can't say it's either good or bad, but we've definitely entered a new phase of relation with the internet and social media", Juan states, "The problem is that we are not aware of what kind of information of ourselves we give to the internet and what is being taken from us without our knowing. We should begin to discuss certain laws that regulate our social media platforms. Once it all became clearer to us, we can make the decision of whether giving more or less of ourselves to the internet."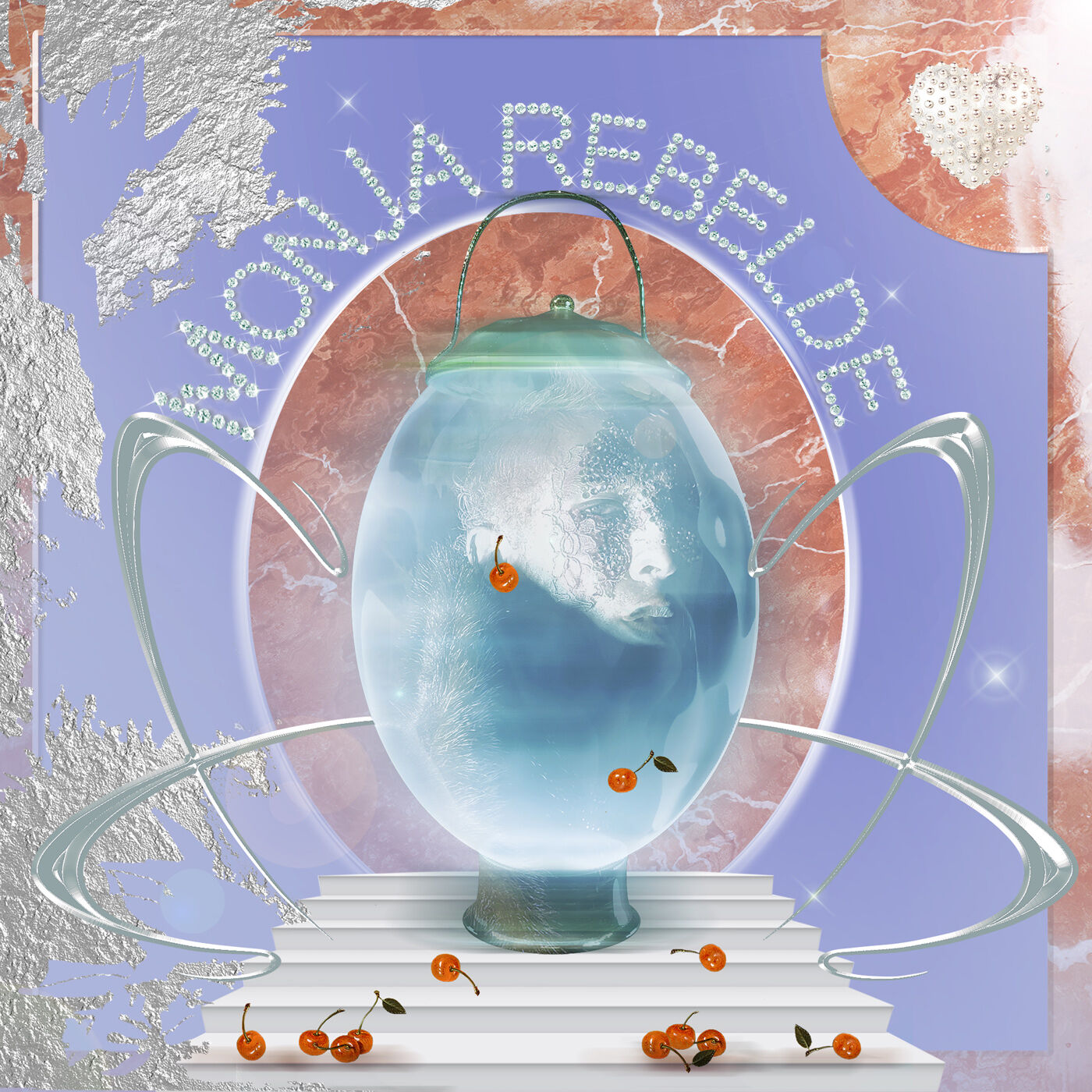 Being in different time-zones, the team had to work around this difficult challenge, with family members stepping in to film the individual parts of the video. "They had no experience with videos – and that was also the most beautiful part", Juan tells us, "One day, we shot some footage at my uncle's farm, with my cousin recording from inside the river, my sister and her boyfriend shooting from other angles, my mother and my other cousin holding pot lids to create the lighting of the scene, and my dad operating the sound."
Working at the intersection of music, art and fashion, Juan is a Latinx, non-binary multimedia-artist from Catalão-Goiás, the countryside of Brasil, currently living and studying Performing Arts in São Paulo. Since about one year, they engage themselves in research about the relation between the body and digital ambiences and the possibility of reprogramming this relation through social media tools. Apart from that, they also perform on techno parties together with artist Jalinha under the name CalipsoColapso. "I first started singing in the church when I was twelve years old. Today, I see a great connection between the aura the church and the underground parties where I perform. In both scenarios, music has the power to set our bodies in a state of pure and deep contemplation – and it is this ritual meaning of music that I'm interested in." In January, they have released a new song 'Manacos Night Life' in collaboration with Guillerrrmo and Melka, which was part of 'Kengarak Eletrohits VOL II', a two part compilation of Latin American Club Music from based São Paulo label Mamba Rec.
Coming from a theatrical background, Juan were always aware of the great potential in working collectively. "I don't want to work alone. It's the opposite actually. I want to meet more and more artists with whom I can exchange ideas and create something new together", Juan tells us, "I'm so grateful to the creatives I collaborated with on 'Monja Rebelde'. It was only possible because of them."
At the moment, Juan is off to new adventures, currently working on the release of their first EP with Guillerrrmo, consisting of a bold mixture of different music genres and Brazilian influences, such as Tecnobrega and Sertanejo.