Composing music can be a lonely endeavor. Hours of sitting in a studio, interacting only with the gear at hand. Scoring a film is an exception, being a process that naturally builds on a close collaboration between filmmakers and composers. When long-time friends and composers Pierre Guerineau and Alex Zhang Hungtai started working together on the soundtrack for Christopher Makoto Yogi's film I Was a Simple Man, they even added another layer to the collaborative process. The result of this collaboration is both subtle and immersive, ranging from pure piano pieces to compositions of harsh synthesizers and distorted field recordings that reflect the mystical atmosphere of the film. Set in the rural countryside of O'ahu, Hawai'i, I Was a Simple Man tells the story of an elderly man facing the end of his life, visited by the ghosts of his past. Incorporating family history and drawing on mythology, dream logic, and surrealism, the film, which premiered at Sundance Festival 2021, is a kaleidoscopic story of a fractured family spanning from pre-World War II O'ahu to contemporary Honolulu and, finally, into the beyond.
For Alex, who also moonlights as an actor alongside his work as a composer, it is not the first film he has scored. Previous soundtracks included the one for Christopher Makoto Yogi's debut feature film August at Akiko's. For the past eight years, Alex has been focusing mostly on improvisations and research on integrating the unconscious into musical practices. Pierre, on the other hand, has been part of the Montreal music scene for about a decade as a composer, as well as a member of the bands Essaie pas and Marie Davidson & L'Œil nu. As Feu St-Antoine, he is also active as a solo artist. In 2020, he co-founded the label Éditions Appærent with Jesse Osborne-Lanthier and Will Ballantyne on which the soundtrack was released. 
In the following interview, Pierre and Alex talk about their vision for the soundtrack, what made their collaborative process unique, and their future projects.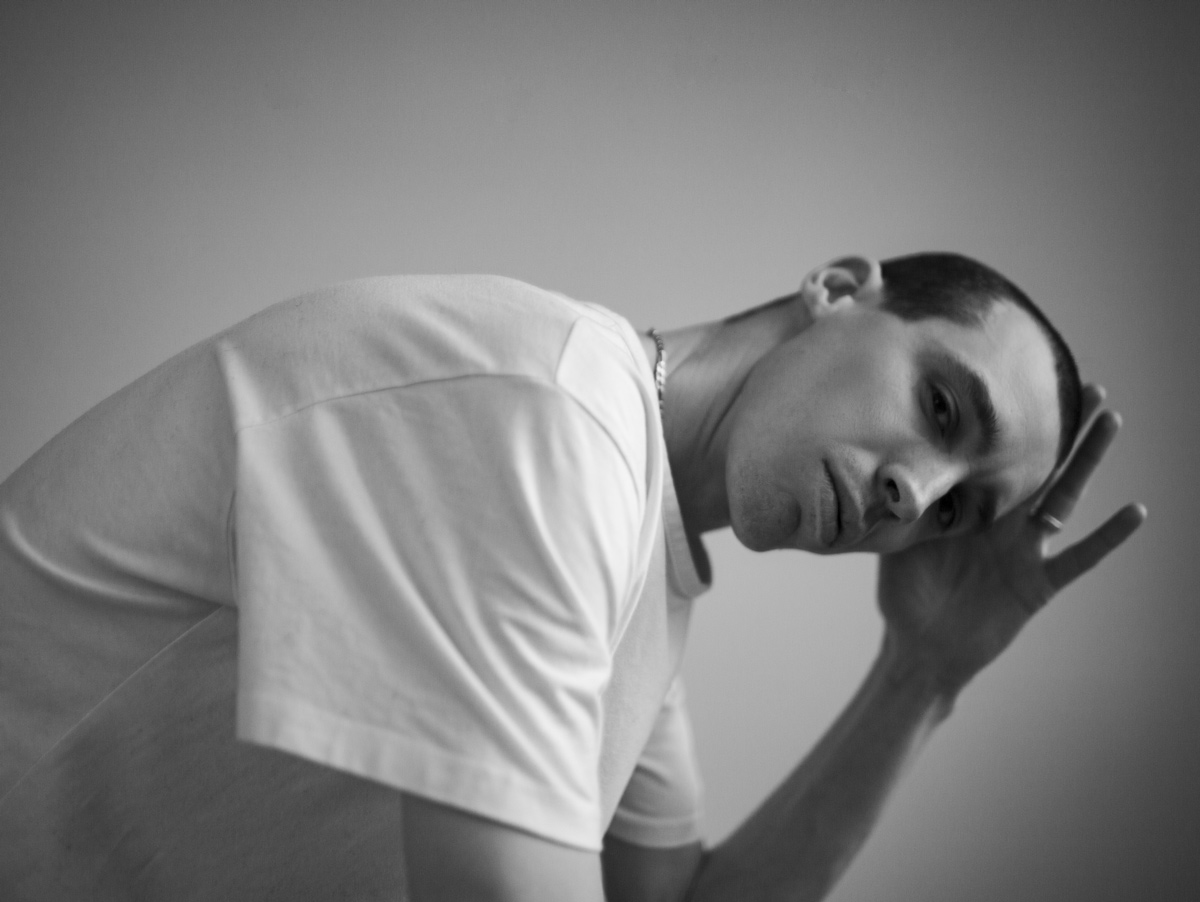 Please tell us about your personal history of working together.
PG: We met in 2012-ish. In Montreal, where we were both sharing the same studio, La Brique. I'd say our friendship really started when Alex asked me to record and mix a Dirty Beaches cover of The Birthday Party band for a split EP. The song actually never came out but the friendship remained. We've since been close and shared a lot. Experimenting together and collaborating on a bunch of soundtracks.
AZH: For 10 years Pierre has seen me cry and laugh (not in that order necessarily) under numerous different circumstances. We've lived through some stuff together which informs how we work together as well.
How did the collaboration with Christopher Makoto Yogi for this film come about?
AZH: I met Chris via the film August at Akiko's. Shortly after the film wrapped, Chris was at a concert of me and Pierre in NYC. After the concert, I introduced them to each other. Chris mentioned that he was working on his next film and was interested in having us score the film having just seen us both play.
Did you work together on the soundtrack in the studio or separately from different locations?
PG: The whole soundtrack has been composed remotely from Montreal and LA, with a lot of organic back and forth of conceptual ideas, audio, and MIDI files. Chris has been a close and responsive collaborator, working on the editing in parallel, trying our ideas almost in real-time, and coming back to us with what worked or to precise the emotion he was looking for. So even as an asynchronous and remote process, we had a pretty unbroken creative flow for months, allowing us to really dive into Chris' vision.
Did you notice during the collaboration that you had different views on how to approach themes like the ending of the main character's life and the surrealist encounter with ghosts?
AZH: We all have our intuitive personal views on the subject, Chris being a great director, encourages that sort of thinking. He would let us know if we veer too far off the vision he had in mind. I trust both Pierre and Chris creatively, so it was mostly about consolidating a collective feeling about the subject rather than eliminating it.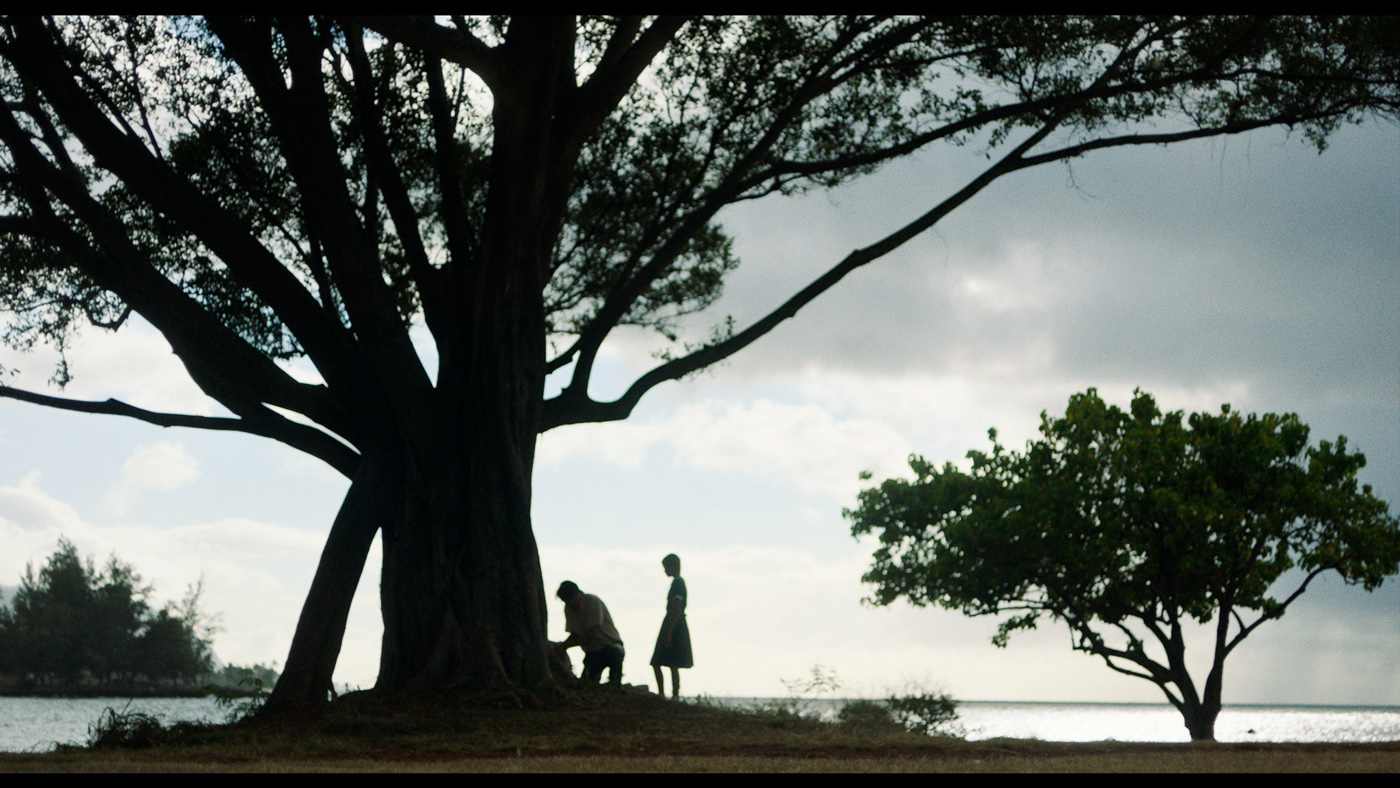 Can you describe what made your collaborative work on the soundtrack of the film special?
PG: For me, this collaboration with Alex and Chris has been ideal, as they are both really open-minded and inspired artists, who are truly at the service of the film and its emotional realm, no ego bullshit. As a film composer, I always start from the principle that a film doesn't need music until it does. It has been especially true with I was a simple Man, where the sound of the island, the eternal sound of nature, is an essential character of the plot. It was a pleasure to let it breathe, listen to what was already there, and just weave in a few notes and textures. I should mention Sung-Rok Choi, the film's sound editor and mixer who did an incredible job bringing all the different sources together.
The tracks on the soundtrack are quite kaleidoscopic, ranging from florid and lush to intense and distorted. Did you get inspired by any particular composers or other soundtracks when writing the music?
PG: Unconsciously: many. Intentionally: none
What particular sounds and instruments did you bring to the collaboration?
PG: Alex came up with a really interesting idea to convey the feeling of the spirits haunting Masao, seeking resolution. Only using a no-input mixer and FX pedals, he recorded a few sessions of what has been called "Spirit Callings", which really felt like summoning spirits ceremonies, capturing the ghosts in the machine, in the room with him at that very moment. As soon as Chris put the tracks on the images, they immediately became one of the distinct sonic identities of the movie.
The soundtrack was released on Éditions Appærent. What is your personal connection to the label?
PG: Éditions Appærent is my home label, publishing music from an ever-extending family, and in that sense, it felt natural to publish it. Though for obvious reasons I didn't carry the project myself, it only became real through the will and work of both Jesse and Will.
Do you have any new projects coming up that you would like to mention?
PG: I'm currently collaborating with Marie Davidson on a multimedia piece. It's going to consist of a feature film, a book, and related audio support. It should come out in the coming year on Éditions Appærent.
AZH: Lots of live documentations of improvised music: solo, along with recent collaborators trumpeter Chris Williams, Saxophonist Patrick Shiroishi, and multi-disciplinary performance noise artist Emil Bognar-Nasdor.