Eager to hone their skills as designers, Carl Herner and Wille Larsson have been collaborating on multiple side projects next to their full-time jobs at Stockholm-based design studio Kurppa Hosk. Inspired by the work of CG artist Richard Lord, Carl started experimenting with the 3D software Houdini by learning how to use constraints to bond and animate objects. By combining this animation technique with their backgrounds in branding, Carl and Wille designed the animation series 'Nacka Dynamics' that consists of three animated robots titled XR-83, KID, and GALLOP. The series is named after the Swedish suburb Nacka and thus hints at MIT's robot development program 'Boston Dynamics'. 
Drawing on references from the field of product design—from contemporary companies to the work of Dieter Rams for Braun—Carl and Wille first created a demo version of each robot before building the final setup. "We discussed how the robots can move and interact with their environment. Additionally, we made some crude sketches with loads of arrows to outline the wonky movements of the robots," Wille explains. With Wille leaning toward graphic design and typography and Carl focusing on motion and 3D design, both designers bring different skills to the table. "Carl is the three-dimensional mastermind," Wille adds, "so he is the one building the robots in 3D and creating the simulations in Houdini. I've learned a lot about 3D design and even started playing around with Blender myself. That's the most fun thing about working with other people. There isn't a better way to learn." Each robot comes with a soundtrack composed and produced by Aaron Graham to capture its unique personality.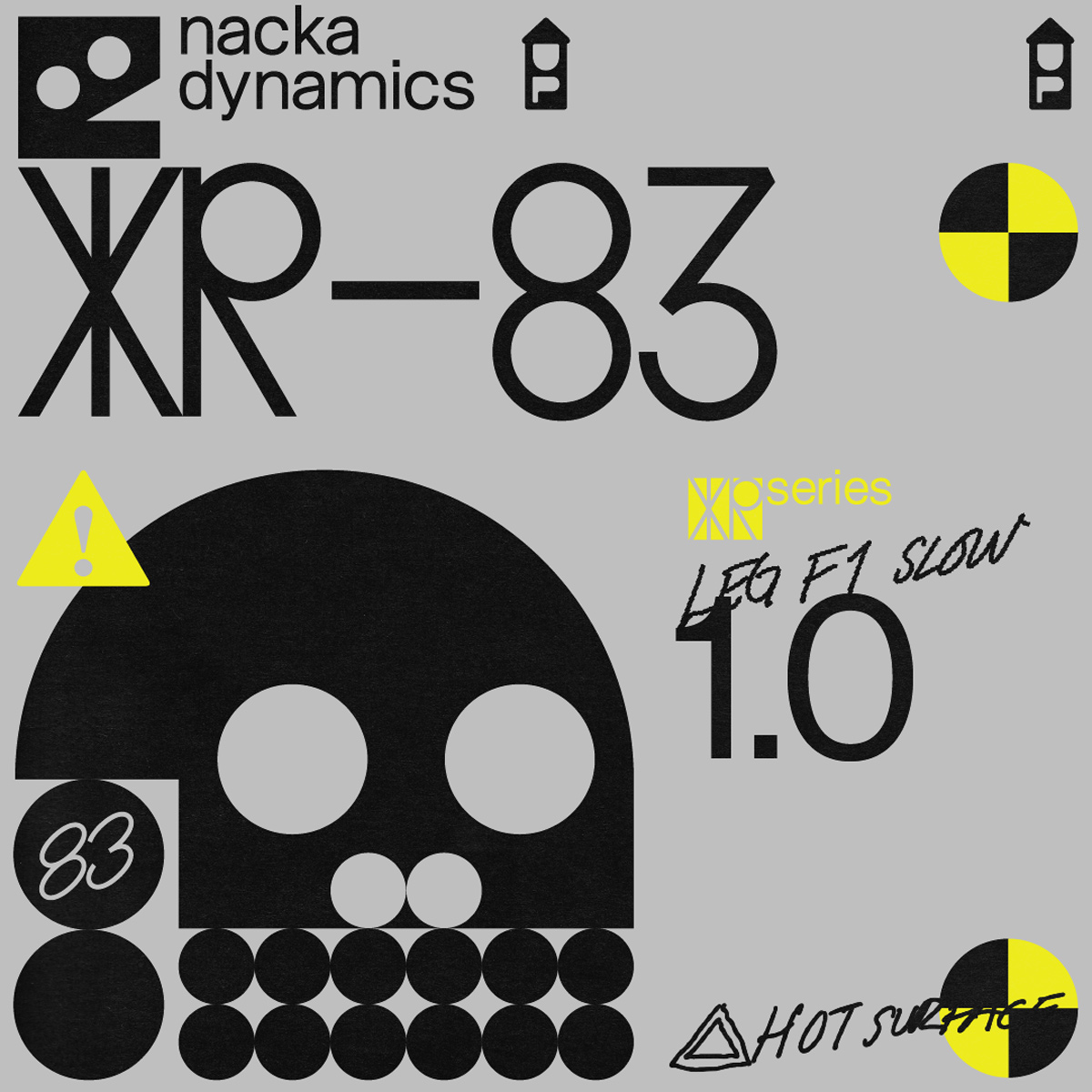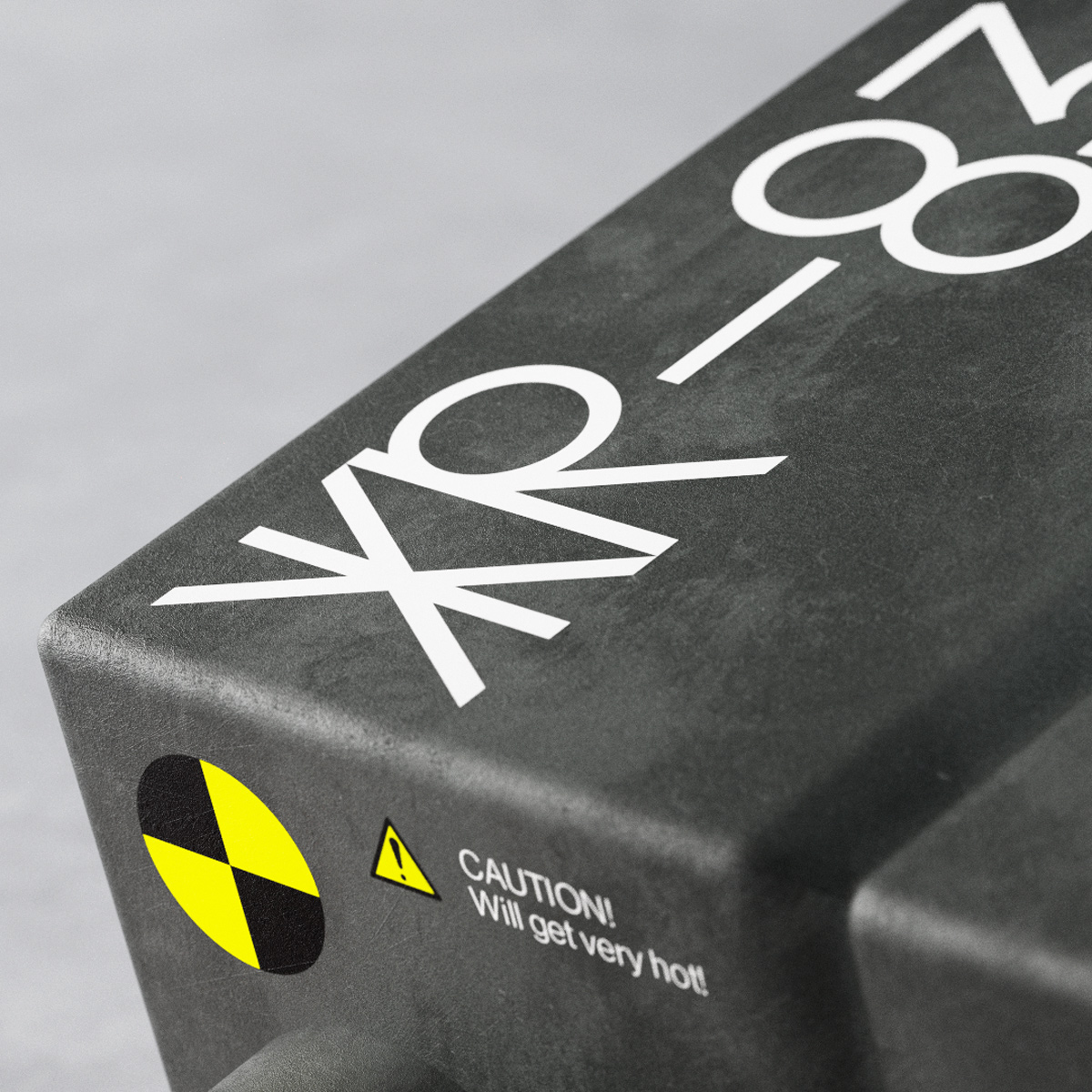 What started as an enthusiastic, fun side-project got more serious over time. "We didn't have any plans for the future," Carl tells us, "until around halfway through the project when we uncovered its potential. It is not necessarily about creating new robots, as we came up with new ideas to combine strong typography with 3D simulations." The merging of these two disciplines was a crucial factor in the success of the project. "I never know what to expect from a collaboration. The combination of different skillsets, the diversity of ideas, the compromises," Wille explains, and Carl adds: "This might sound a bit cliché but there are always interesting things happening at the intersection of two different mediums." 
Since his childhood, Carl has always enjoyed drawing, especially graffiti, which led him to study design in Stockholm. "After having some super tough summer jobs as a teenager, I've had enough. I realized that I need to have a burning passion for what I do, otherwise I won't find any motivation at all in life," Carl remembers. Later on, he moved to Amsterdam to study at the Gerrit Rietveld Academie for four years, immersing himself in experimentation and following a more interdisciplinary approach. One of his first jobs after graduating from university—an animation for the fashion brand Balenciaga—sparked his interest in 3D/CG. As soon as he began to experiment with the medium in his spare time, everything seemed to fall into place. " I've always struggled with defining my style. I've always been curious about new software and techniques and tend to be a bit impatient, so it's hard for me to stick to one style. Recently though, through this project, I feel like I've finally found my place, by combining my experience in traditional graphic design with my new training in 3D simulations", Carl tells us.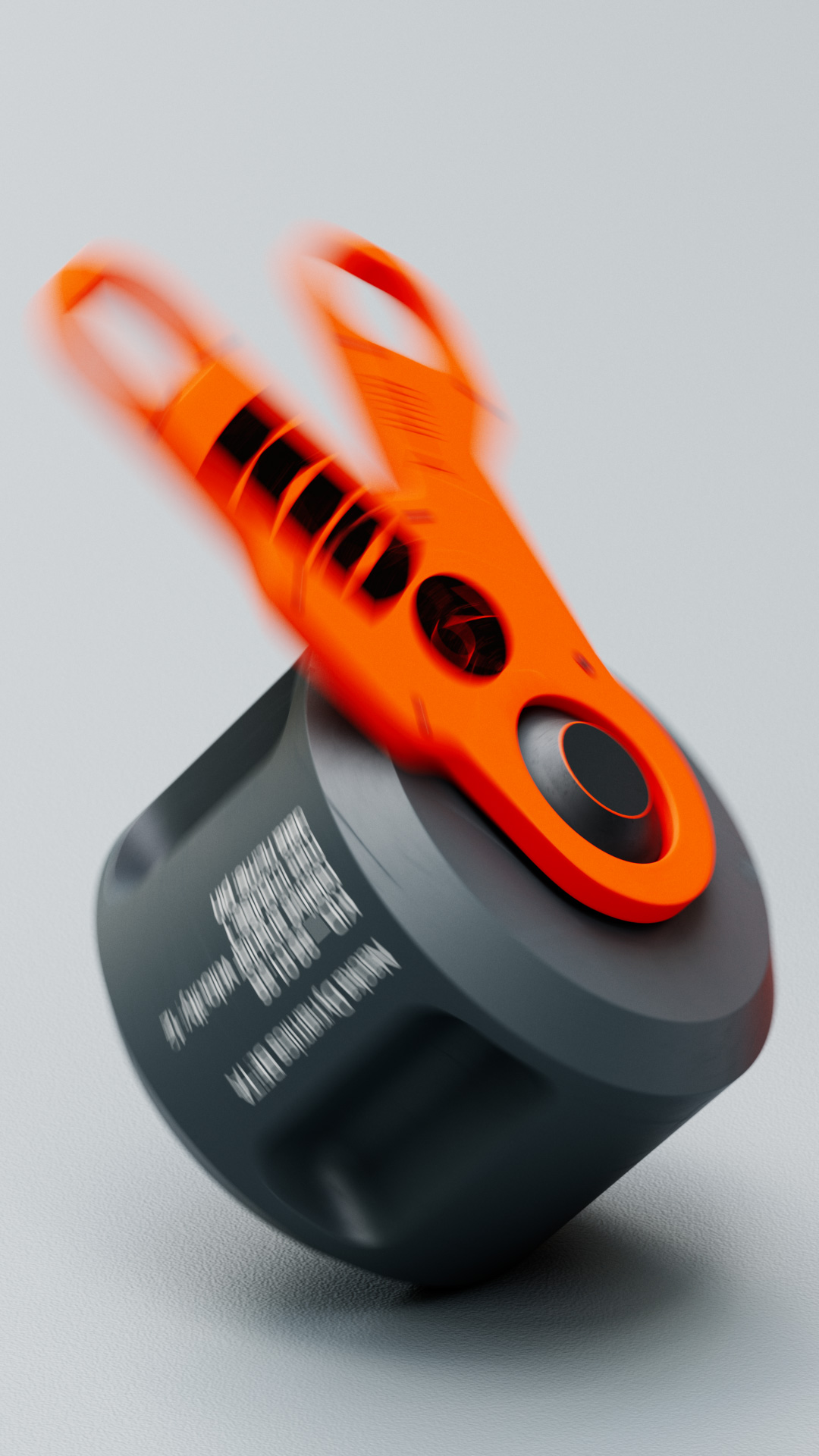 When we last wrote about Wille, he talked us through his collaboration with Victoria Englund on the typeface Vanadiso. Since then, he has worked for an exciting range of clients next to a bundle of new collaborations and personal projects. However, Wille points out that the recent events in Ukraine have thrown him off track the last couple of weeks: "Just a few days ago, I was sitting here in Sweden, a safe country, designing the letter 'C' while people are being bombed and fearing for their lives and the lives of their families. To be able to sit there and do something as silly as drawing letters in the comfort of my own home is something I learned not to take for granted." 
Within the next few months, Carl continues to practice his new skills in 3D simulation, immersing himself in experiments with motion and typography. Wille, on the other hand, will take part in this year's 36 Days of Type challenge, pushing himself to produce a letter daily until mid-April. Apart from that, the duo is on their next collaboration yet, hoping to build upon their animation series in the future.
COLLABORATIONS TO LOOK AT:
Naeem by Bon Iver, featuring work by Aaron Anderson, Eric Timothy Carlson, and TU Dance