What do you get when you combine crazy good graphic design, wild ideas and a long-lasting friendship? In the case of the Paris based collective CESTAINSI the result is a collection of not only insanely good looking, but also futuristic and well-conceived visualities. Projects like "Environmentalism" or "Luxury Fantasy", walk on a fine line between graphic design, art, music and fashion – and are often a reaction to important questions of our society nowadays. We had the chance to get a glimpse behind the scenes of CESTAINSI and ask the four members of the group, Stanislas Bécot, Baptiste Bernazeau, Pierre-jean Bocquel and Viktor Fenard, a few questions about past and present projects, their source of inspiration and all in all about the story behind their collective.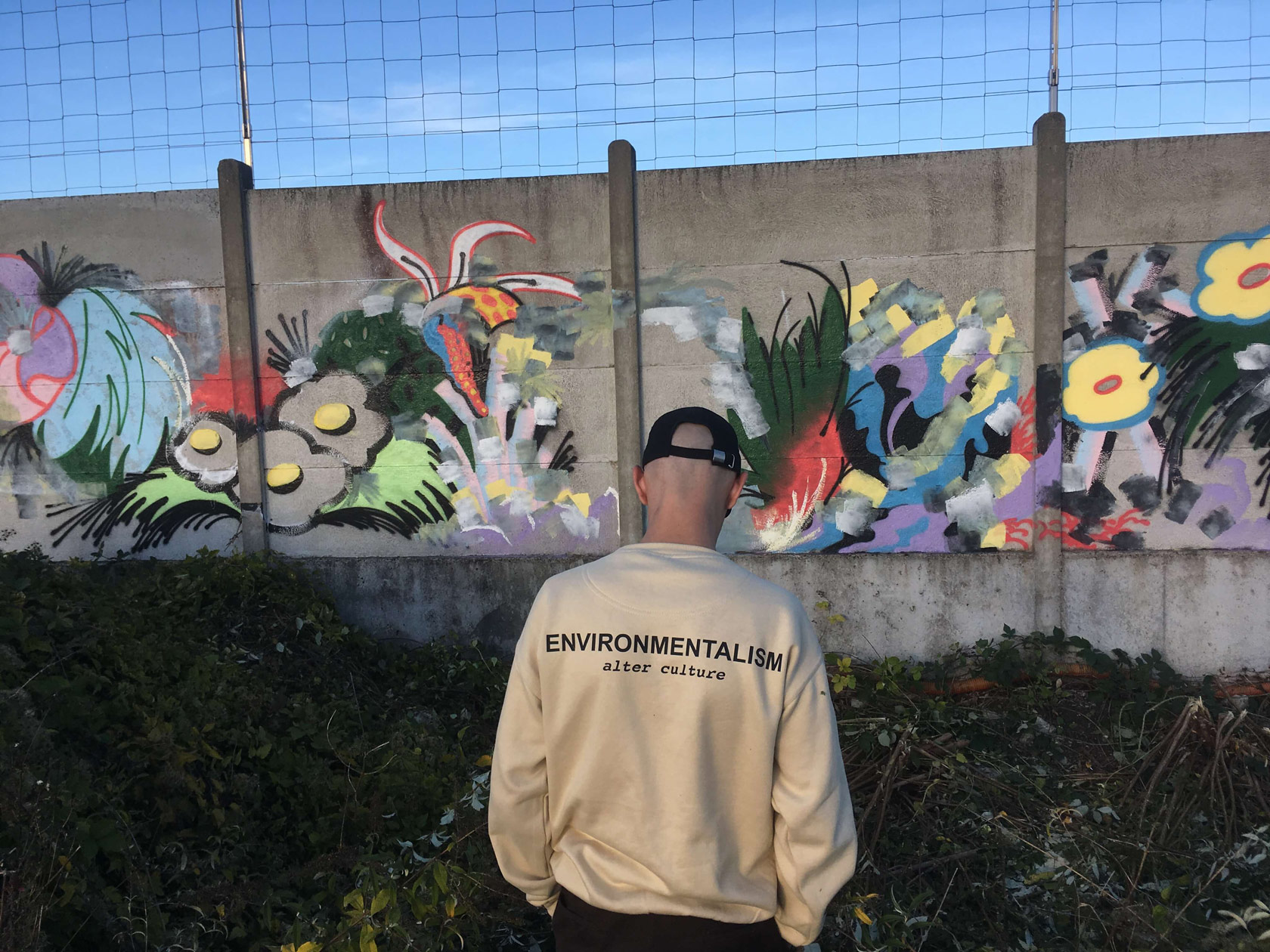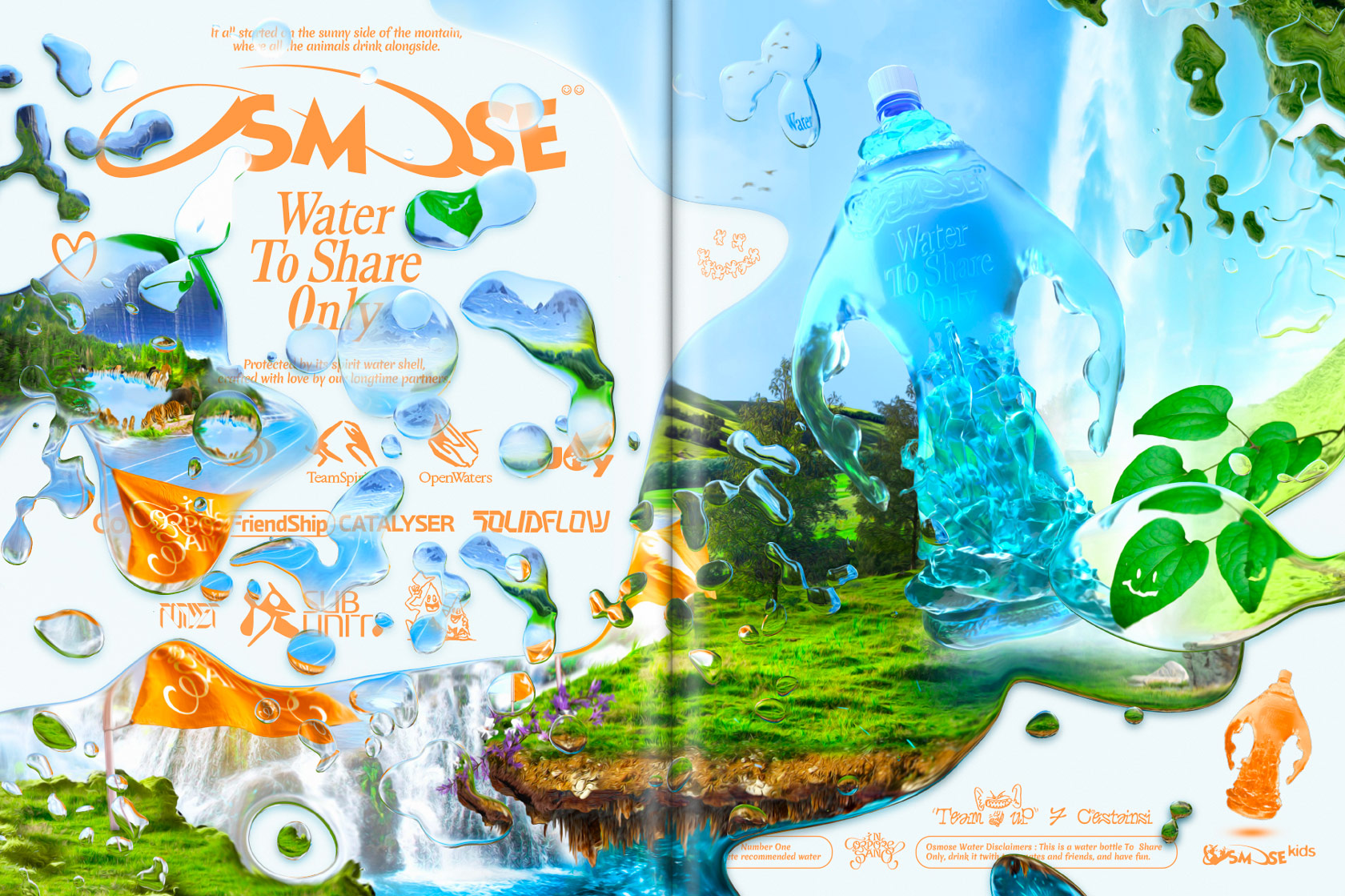 First of all, who is behind CESTAINSI?
Hello world! We are four friends from Paris and its suburbs, Stanislas Bécot, Baptiste Bernazeau, Pierre-jean Bocquel and Viktor Fenard, together we work as CESTAINSI since last September. We create visual stories and artworks for clients (Brands – Artists – Events – Fashion), and any type of personal projects that we hold dear 🙂
What is the story behind your name?
It started as our graffiti crew, we wrote 71SI which was the French acronym for C'est Ainsi. You can translate it to « That's how it is » The crew never changed and it somehow represents our positive state of mind so we kept it as our studio name.
How would you describe your own way of designing?
We'd say we do some kind and generous design, aligned with our values and messages. Our esthetique is powered by this kiddish and spontaneous will.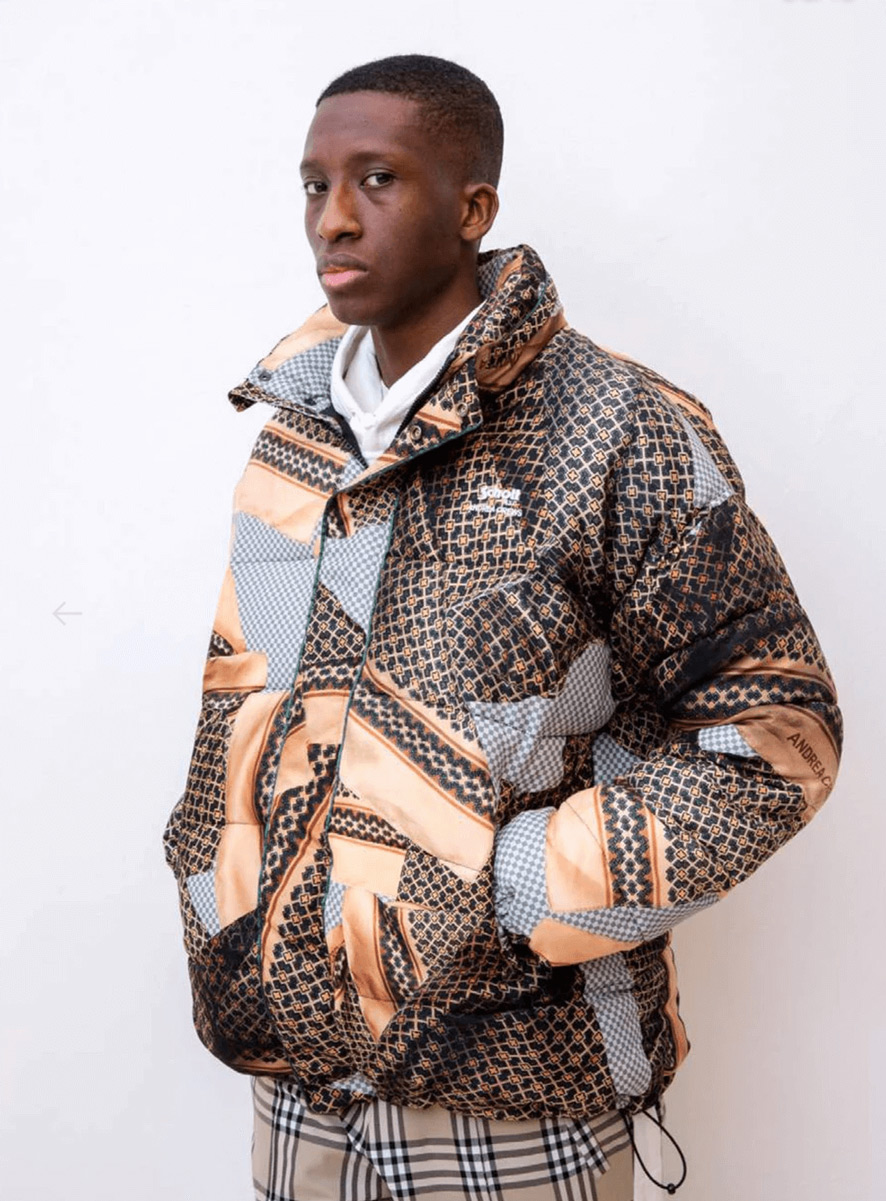 "Above all, we're simply a solid group of friends": What's your story?
Before being coworker we're just friends who hang out together everyday. We met through studying, skating and living in the same suburbs during the past 10 years, we traveled, played music and obviously shared many impactful memories.
How many of you are there? Are there some new members joining you? Or some old ones leaving?
Primarly we're four, Stan (our 3D guy) parallely works on his music project called Rallye. Beyond the studio our entire group of friends is gathered in CESTAINSI, we all do different stuff but we do it together, looking forward representing the CESTAINSI Family worldwide 🙂
Which person of your group is responsible for which job?
Generally we think about our projects all together. Having the same education, we pretty much have the same skills, but personal experience, tastes and knowledge are the most important things. I guess we take different roles based on each situation while still providing our own thing to it.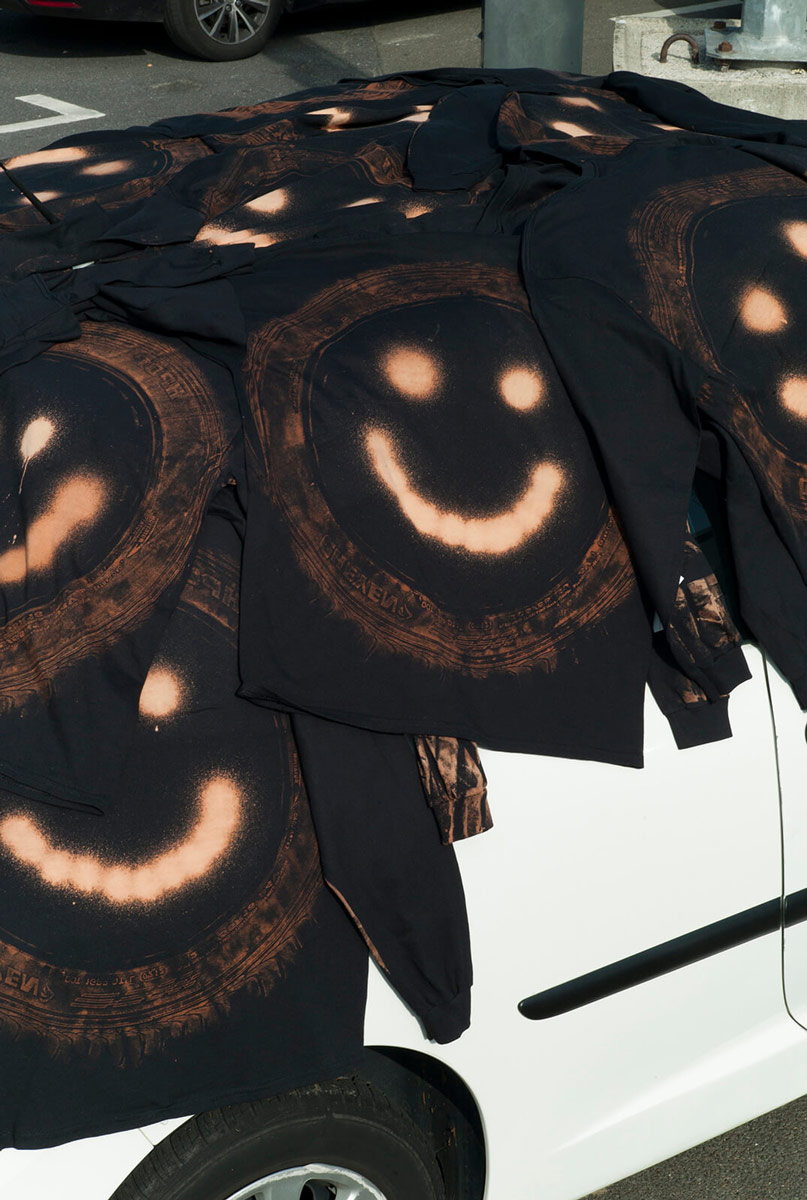 Are there arguments between you sometimes? And how do you resolve these conflicts?
I think that every group has it's arguments, being close friends makes it easy to speak about it, It always goes away pretty quickly. Arguing is also seen as a way to challenge ideas.
How has Paris influenced your creativity?
I don't know if it shaped our creative output but it lets us access to a lot of knowledge in different fields. It also mostly gives us the opportunity to meet many people, to share ideas , collaborate or just have fun 🙂
Can you tell us about a really funny situation that has happened to you?
The whole Earth Defender project was a lot of fun. From the making of these all handmade armor using yoga carpets and serflex, listening to fantasy and role-play music. To the 6 hours drive with 5 people and armor parts all over the car , PJ hurting his knee on the second day, until the photo shoot, knees deep in the snow on top of a mountain all dressed up under some heavy sun. Lovely memories ❤️
What was your most successful/happiest moment?
We did a video for PNL 's Tour ( Thanks to Golgotha ), the track was Onizuka . We saw it live at Bercy, one of Pari's biggest arena. Seeing our video on these huge screen + mapped on a 3D heart with so many people was a first time for us, pretty impressive 🙂
Which of your projects is most important to you personally?
To The Earth was an handmade installation project and it tends towards what we want to do more. We quickly found the story we wanted to tell, then the whole process was very experimental and fun to do, we sculpted logos in clay, sealed them in plastic sheets, burnt a synthetic grass carpet with a pyrograving tool, and took a lot of pleasure designing the final installation.