What has once started as a form of design practice, might now end up as a new design studio. The work of @posterkraft captivates you due to its dark, brutal, but beautiful visuality and its mastered use of typography. "I do tend to gravitate towards a certain type of graphic language. It's typography heavy for sure", says Carlos Gonçalves, the creative mind behind Posterkraft. "An obsession with type is at my core I can't deny that but in the end it's all about how someone approaches their work. It's more about the way we think and the visual choices we make to communicate something, that makes someones work peculiar rather than just the aesthetic." The graphic designer currently works as a freelancer in Porto, Portugal, for national and international clients, like Axtone records.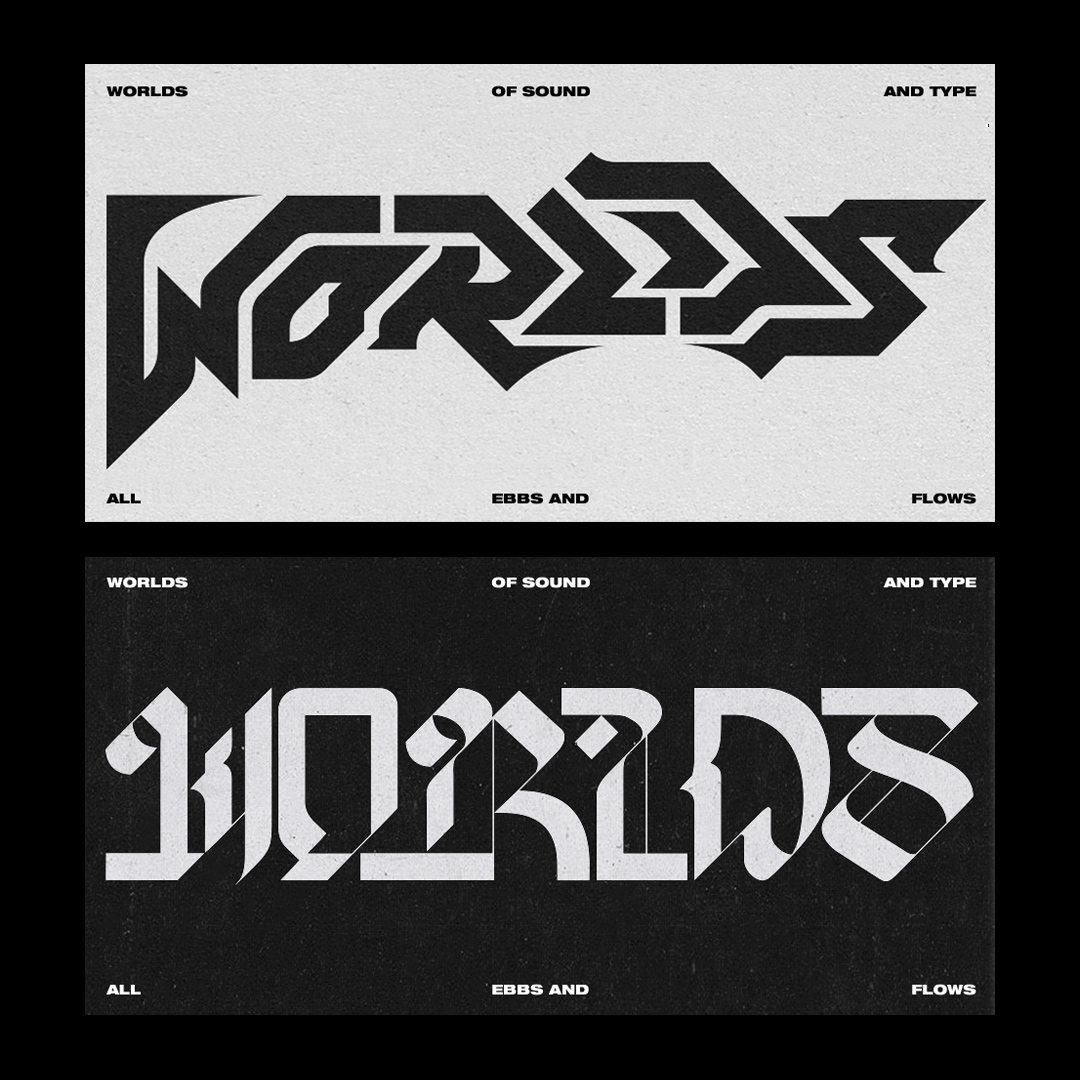 While his way of designing has surely evolved over time, you might still see that the aesthetic of video games were his first source of inspiration in his journey to becoming a graphic designer. "Video games played a huge role when I was growing up. Roger Dean's art and typographic elements in gaming specially. It wasn't until a bit later that I started dwelling more into graphic design references. The work from Atelier Martino e Jana now called Non-verbal-club and The Designer's Republic marked me immensely", Carlos explains. 
posterkraft once started a creative practice to explore design freely, a platform for mainly personal and self-initiated projects. Among the personal artworks there are also several collaborations with other talented artists, like @safehaven_hq and @thecrystalbeach. Most of these collaborations happened really spontaneously. "We admired each other's work and hit it off. The collaborations I've made until now were personal projects where we just got to be playful. We could work around anything, so we had to narrow our scope. We work mostly with typography so it made sense to make something typographical. We chose a word to explore visually. The meaning of that word then creates the context. Then we have enough boundaries and a focus to create in." 
At the moment, Carlos has the idea of a project about photogrammetry of urban spaces in the back of his mind for which he would like to collaborate with graffiti artists and type designers: "I just need to gain the courage and send some people a message." Besides from that, he would love to start a collaboration about video gaming – maybe as a tribute to his childhood. 
In reply to the question which current and past projects inspired him, he named the BICEP album campaign where generated analogue graphics were used as a frameworks for visualizing the motion campaign of the album. "It was made by a couple of designers from Porto. The royal studio, Ana types type, Xesta studio and Lyft creative studio. You can check out on Behance the whole process and even see little clips of them in the studio working together and how the whole project came about. Awesome stuff! Also, Emigré magazine used to make really cool collaborations with different designers."
For Carlos himself, collaborating is a way of "working with someone else and picking at each other's brains. See their process and how they work so you can also learn from it. At the core of every collaboration is learning. Being in a state of play. Letting go of your ego a little bit. Criticism shouldn't be off the table. You should be able to critique back and forth. Good communication definitely."