If you stumble upon the account @_typebeast_ hosted by the duo Giuliano Di Benedetto and Kilian Willems, be prepared to find yourself in a mysterious world of futuristic typefaces, glossy chrome effects and fluorescent colors. The two designers started the blog as a platform for their creative output, a bold and dark mixture of 80s internet aesthetics, 3D-materials and digital art. We had the chance to talk with the duo about their blog, their perception of collaborations in general and how one unfinished project can end up being a cloudy rap song.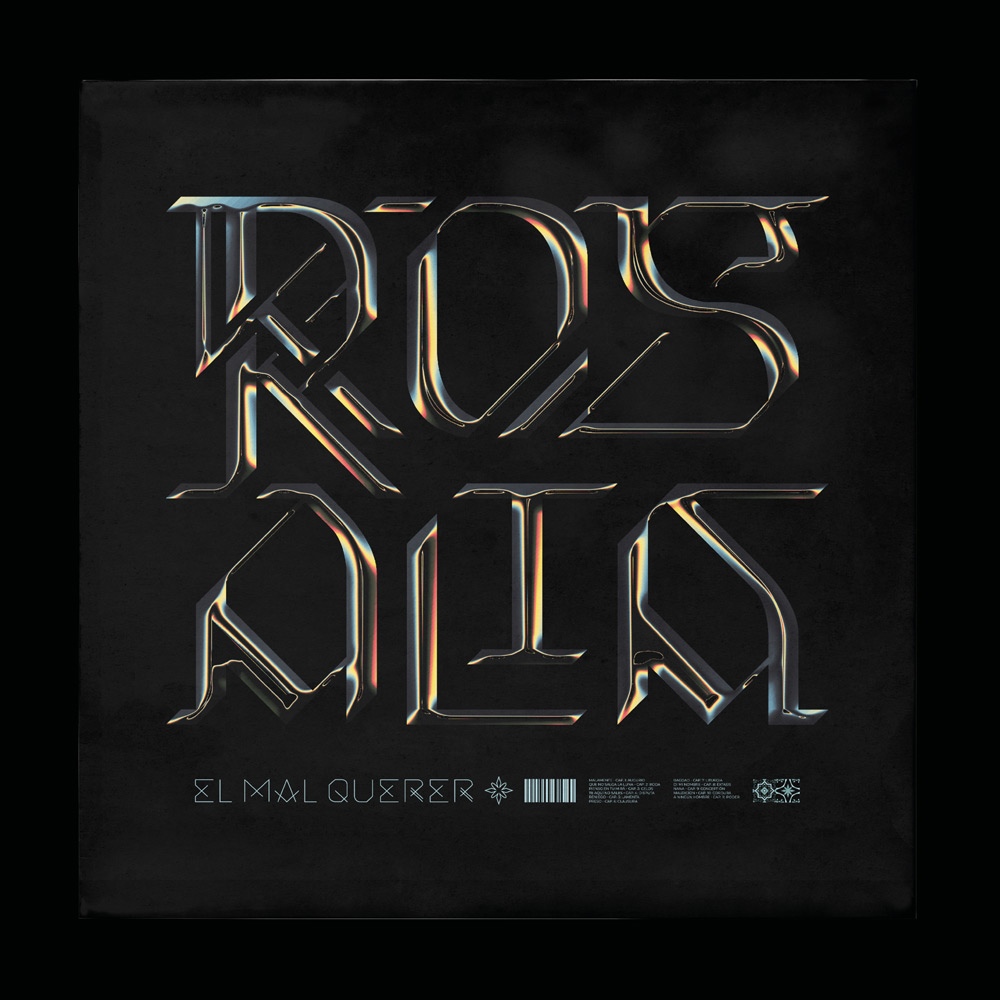 Who are the people behind @_typebeast_?
We are Giuliano and Kilian, two design students from Trier, Germany. While pursuing our bachelors degree in communication design, we started Typebeast as a creative outlet to showcase our private and student work.
Describe your design style in your own words.
An eclectic mixture of internet aesthetics, art nouveau and everything we like, that our moms mostly can't read.
Has Trier somehow shaped your way of designing?
The tourist office of Trier contractually requires us to mention here that it is simultaneously the oldest AND youngest city of Germany. Also Karl Marx was born here and something something romans.
While we love Trier as a place to live and a home, it's not a very inspiring environment for a young designer per se. That being said, we're glad to have some really good professors at our university and a supportive community of fellow designers and friends, that make it a joy to work here together and grow as artists.
How do you understand collaborations? Where do they begin or end for you?
The line is really blurry. Most of our projects are technically done by one of us individually, yet they're somehow collaborations at heart. We are in constant conversation about the work, where the respective other functions in an art-director-like role, critiquing and contributing new ideas to the process. 
Do you assign the tasks during working on a certain projects?
There aren't really set jobs as our interests and talents lie pretty similar. We have a few friends though, that help with certain aspects of our work. One of them for example, Nico, is super talented with 3D renderings. 
Can you tell us about a really funny situation that has happened to you?
One time, Giuliano started a school project about horror movies and he did this really sick "get out" logotype for the film of the same name. He ended up not finishing the project, but liked the type so much, he wrote a damn rap song with a friend (Get Out by Max K) so he could use it on the cover.
Which kind of collaboration would you be up to in the future?
We'd love to work on visuals with some of our favorite musicians or do some shirts or fashion design in general. Collaborating with more designers would also be really cool, there are quite a lot of artist whose work we admire.
Should we collaborate with each other more often?

 
Yeah, definitely! Having more than one perspective on a piece of work can be so inspiring and helpful in improving the overall product, especially in creative fields. If people work together and can bring in their respective strengths it's a win for everyone.
Any inspiring collaborations in mind?
Easy Money Clo works with a lot of talented contemporary designers. Their collaborations are really well curated.
Where do you get your inspiration from?
music, art, fashion and void.davidrudnick.org
Typebeast in 10 years?
Hopefully big enough that we can make a living out of something we love.