Being named after an explosive material, the book project "C4 – A Collection of Contemporary Codes and Concepts" by Philipp Bulk opens a stage for the new generation of fashion. By presenting the drafts, processes and final collections of 32 international fashion design students, like Andrea Selva, Tim Stolte or Mia Wittenhaus, the book allows the reader to understand and decode their individual working process and gives an introduction into the upcoming world of fashion. The result is a strong and authentic platform that does not just showcase work, but also tells the story behind it. "There are so many magazines and online platforms dealing with fashion design and I saw the problem of mixing the content from big fashion houses with the work of young fashion designers", Philipp explains reason behind his work. "Nowadays the independent work of fashion design students developed in such a strong way, that those projects are even better and more interesting than the next fancy spring-summer editorial shooting of Brand XY. I wanted to come up with an almost untouched idea of how I can set a focus on experimental, authentic and outstanding fashion design."
The designer who recently graduated from the Münster School of Design in Germany got into graphic design and typography after working for an independent antique bookstore during highschool. "I organized a huge archive, full of historical print products in the field of arts, product design, fashion, and architecture", Philipp tells us, "It was overwhelming to look at the old-school and pure work from the people back then. Finally, this job had such a huge impact on me, that I decided to start studying design." But besides graphic design Philipp's interest in fashion has steadily grown over the last years – which finally led him to his bachelor thesis "C4": "I always loved the aspect of how fashion design communicates through all its several layers – so I feel kind of related to both disciplines."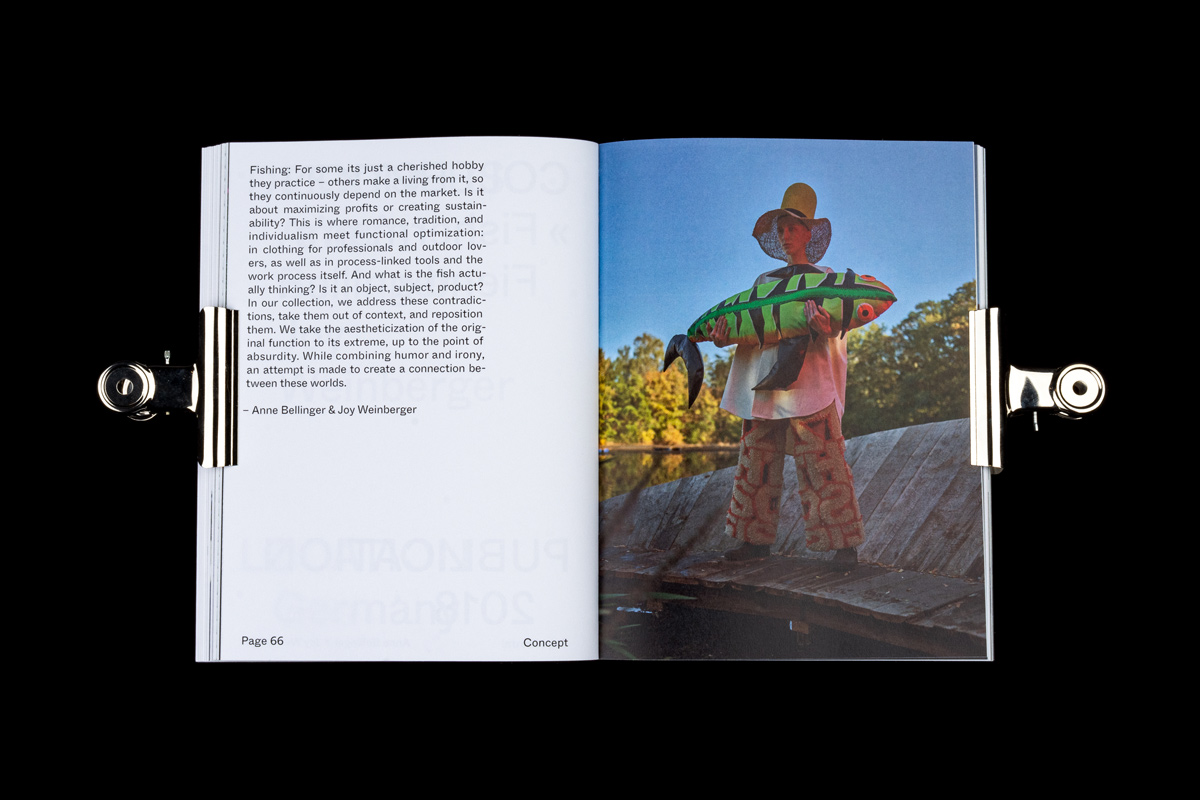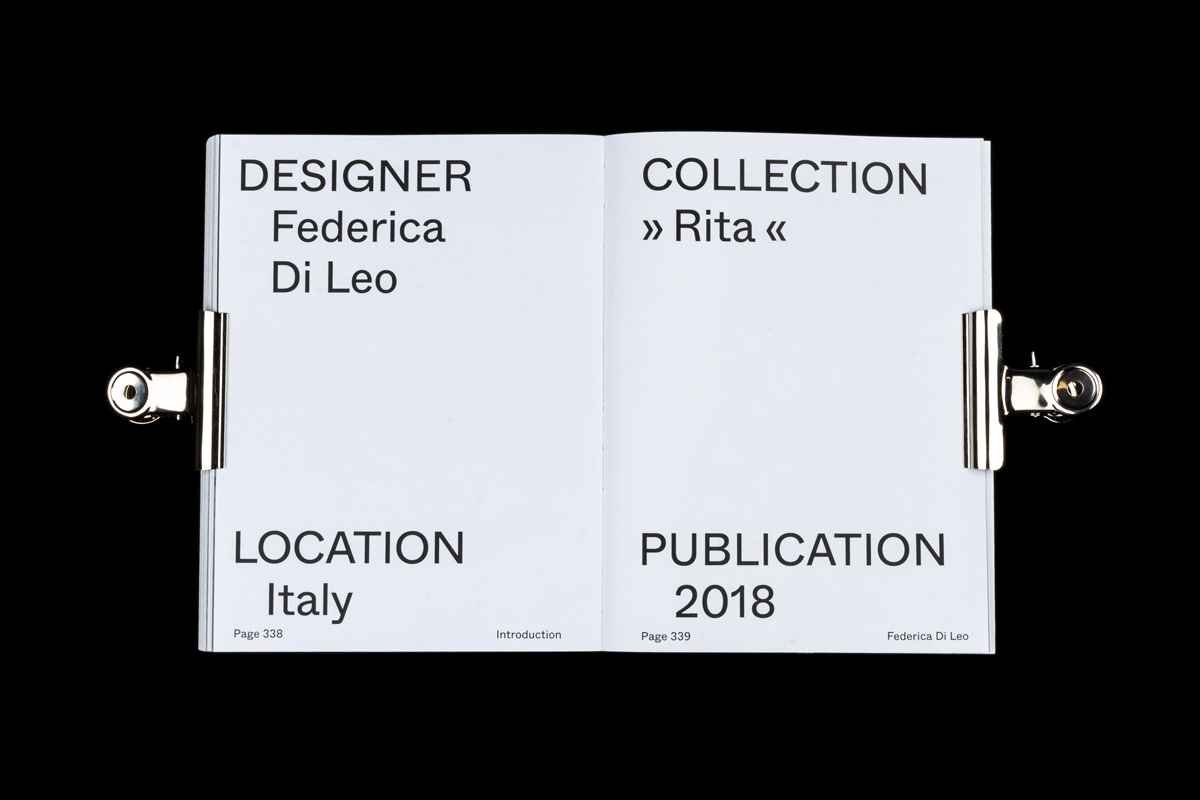 Seeing fashion as an important way of self-expression, Philipp aims to outline the messages that young students want to spread through their work. "For me personally, fashion is a way of telling the people who I am. It can be such a playful tool to express yourself and your identity without saying a single word and this is something I fell in love with", Philipp explains, "It is so interesting to see how clothes can change the way you feel and act or even control your behavior. Fashion can represent a movement, even a whole society, or a period of time – it has always been a statement of the present with a huge impact. Fashion is a voice and with my publication C4, I tried to catch this voice right now. This was the starting point of this project."
"I would expect, not only to say a platform that only artists and creatives know about but to make it a place where young creatives can connect outside of the creative bubble – A Place where the new Christian Dior can meet the new Marcel Boussac."
 ­Andrea Selva for C4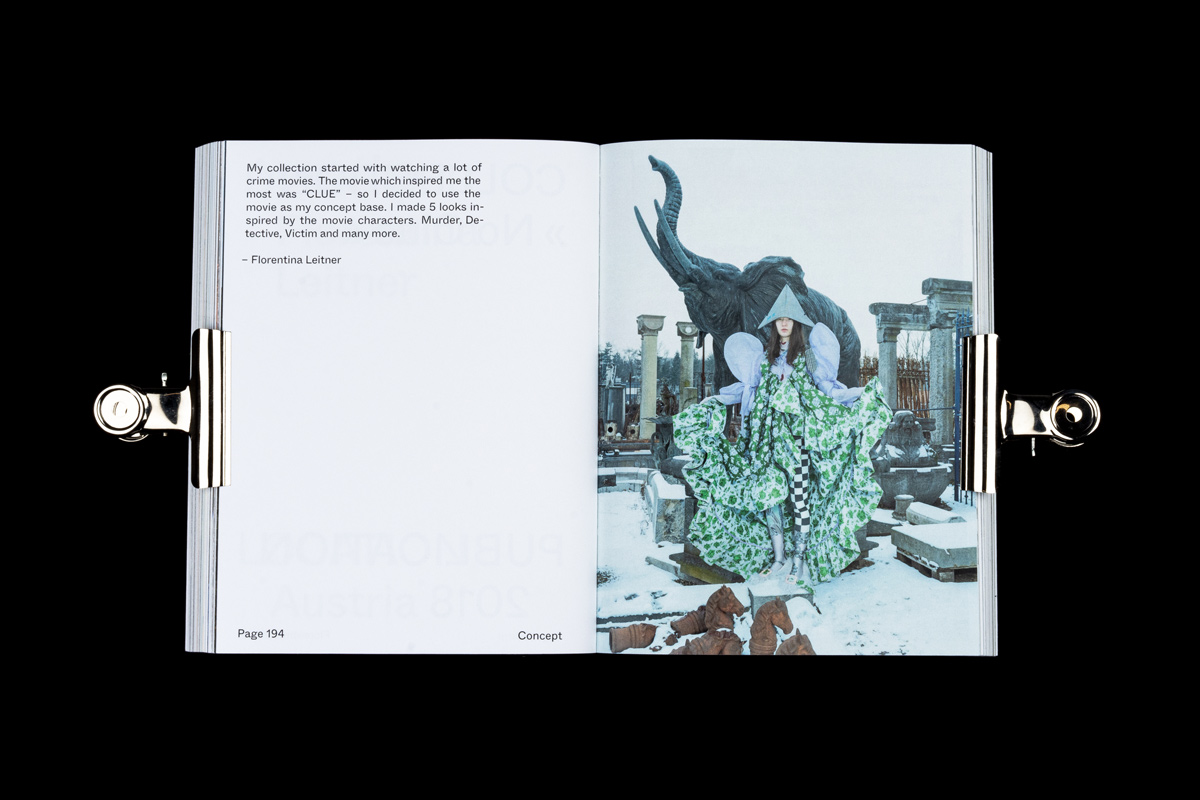 Building a broad network with fashion design students was not online the the first step of the whole process, but also the most challenging. Following his aim to feature only fashion-design students or graduates and showcasing an international selection of different styles and looks, Philipp spent weeks of intensive research. "Reactions went from commitments to cancellations, to not even responding at all. The experience during this process is very unique and It was such a great feeling that a lot of people wanted to be a part of my project. After getting such a good feedback I started to set up individual questionnaires and managed the whole project step by step", he tells us about the working process. "It was actually very interesting, doing everything on your own, from raising the network, setting up the questionnaires and managing the deadlines to creating the whole content and putting every single piece together. The project wasn't even a typical design job, because you were responsible for everything and I kind of changed my role from a designer to a Networker. This was such a stressful period it is still stressful afterwards, but a unique and beautiful experience for sure."
Instead of following the trends of the fashion world – to get cheaper and faster – Philipp decided to turn his ideas and the results of his research into a hardcover book: "You need time to read a book and the idea of taking time for fashion was very necessary for me. I didn't want to be just the next independent fashion magazine you forget about the next day. The first copy of C4 I borrowed some friends and participants is so heavily used with a huge coffee stain on the back of the cover. I love that!" To point out the uniqueness and beauty of the presented works, he designed the insides of the books in a clean, but bold and self-confident way, creating a playful flow between his questions and the answers of the participants. The plain white cover with just the basic information leaves room for imagination and therefore seems like a powerful statement: Saying all without saying to much.
To Philipp, collaborations are all about leaving your own comfort zone and challenging your way of thinking – which is why he aimed to involve as many people as possible and have conversations with fashion designers, photographers and models. "The best thing was to turn a stranger into a partner and a friend, working together to create something real", he says. "If you ask me, there is always something that hasn't been explored so far and there always will be something 'new'. Over time I learned that possibilities are endless ­– nobody can predict the future and it is super important to do what you love right now, without thinking about the risk. If people want to create something "new" nowadays they always relate to something from the past or the present, because there is simply no other source of information. Everyone is different, everyone deals with different things in life and that's what makes collaborations so important for our future and the next generations ­– to bring ideas together to create innovative and interesting work. So I think social media is just the tool for sharing content and connecting with each other the rest should happen in real life."
Andrea Selva, Ann Vilhelmsen, Anna Lösel, Anne Bellinger, Celia Croft, Daniela Meichelboeck, Federica Di Leo, Florentina Leitner, Gala Borović, Gloria Regotz, Golo Pauleit, Hannah Friederike Fischer, Hilde Strijdveen, Janne S. Plutat, Jasmijn Taken, Joshua Sengespeick, Joy Weinberger, Linda Aasaru, Linn Sohl, Marie Siekmann, Marie Sloth Rousing, Marvin Ogger, Maximilian Welsch, Mette Hove, Mia Wittenhaus, Myriam Hofmann, Quinten Mestdagh, Rena Jansen, Roos Boshart Prins, Sara Bastai, Tim Stolte, Yanny Yu
Alexey Shlyk, Cora Kehren, Dann Duez, Hanna Jansen, Jan Kapitän, Kenny Back, Laura Schleder, Luka Karssenberg, Marnik Boekaerts, Max Kopp, Michaël Smits, Moritz Schermbach, Natasha Killeen, Nico Lenz, Nora Heinisch, Quirin Nebas, Samantha Kandinsky, Sebastian Donath, Sterre Fenna, Tina Rabe, Tue Blichfeldt, Victor Pattyn, Walter Pierre
Psst! Besides his plans to publish the book and taking part in some lectures and publishing fairs (hot tip: "Sprint" in Milano from the 22nd to the 24th of November!) in the future, Philipp will release the third edition of the Typescarf in December, just in time for the cold weather.